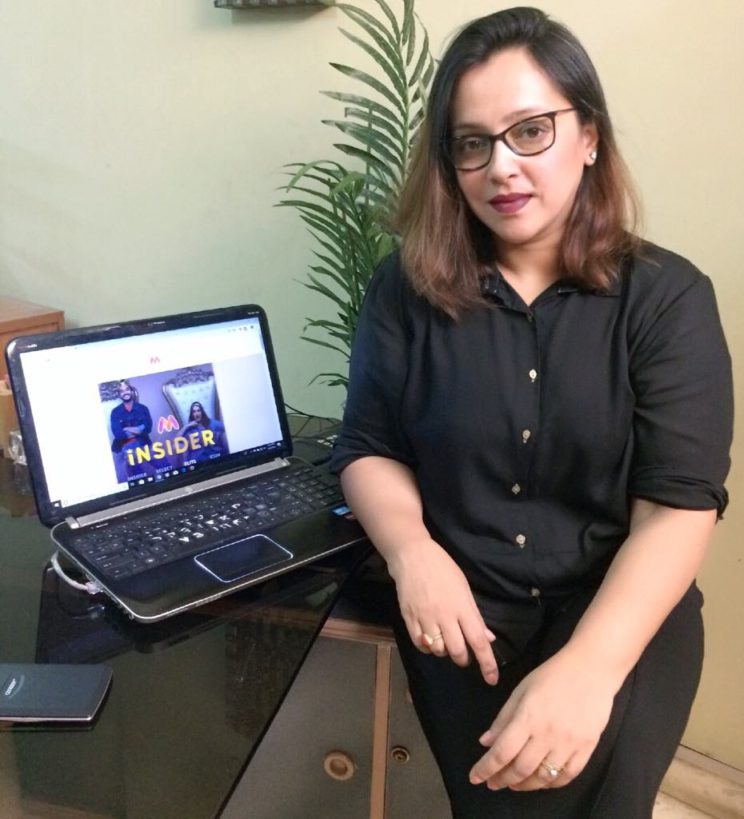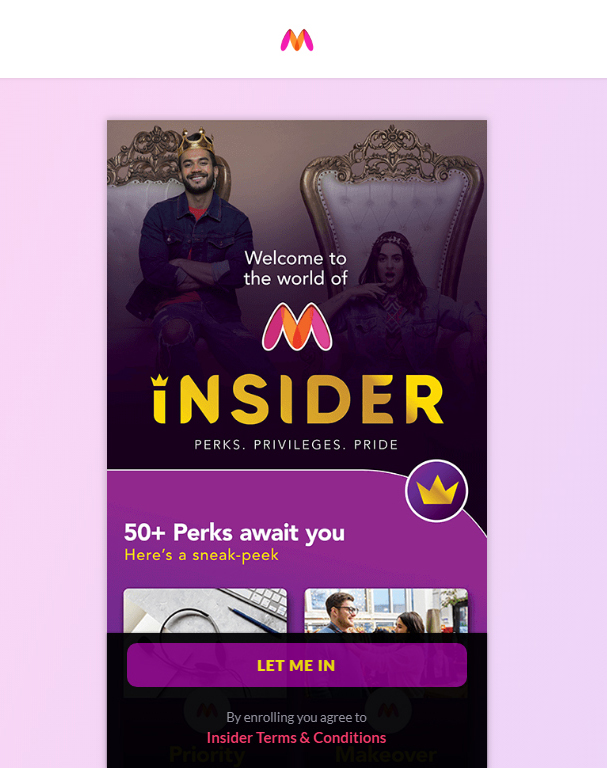 Myntra aces it when it comes to retaining its customers. Talk of the premier brand image, unfazed loyalty factor, quality of merchandise, innovation in product or unparalleled customer service, Myntra offers it all. Revolutionizing the concept of online fashion selling, Myntra is a one-stop store when it comes to progressive, futuristic branding with an almost 100% satisfied customer base. Well, I have been purchasing from Myntra for years now with my loyalty unshaken and my beliefs & convictions of great quality & superior services deeply rooted in this top fashion online marketplace!
Being a Myntra loyalist, I was absolutely thrilled when Myntra introduced their Loyalty program aimed at benefiting & rewarding their loyal customers for their constant love & support. The Myntra Loyalty program also known as the Myntra Insider program neatly fits in with the image of the Indian luxury fashion retailer that Myntra has built over the last decade. It is a stellar example of a loyalty program that rewards a variety of customer actions in addition to purchase. The benefits are constructed in such a way that luxury shoppers see each tier as giving them access to exclusive and valuable rewards, which encourages a deep level of emotional engagement with the brand and its products. Myntra offers the following benefits through its loyalty program that are not just inviting but too hard to resist:
—A Myntra customer earns points for every purchase. These points can be used to avail discounts or special perks depending upon the number of points accumulated. It is a simple, easy-to-understand loyalty program where every 10 rupees spent earns me a single point. I can accumulate my points to reach a higher tier in the program which offers me better & bigger perks. The tiers offered by Myntra Insider are known as Insider, Select, Elite & Icon. These tiered loyalty programs are fantastic because they encourage customers like me to return to the store more often. With Myntra, you start at the Insider tier and work your way up to Icon. Every time you progress up a tier you get access to more benefits, such as exclusive sales and early access to new products.
—Myntra has another unique aspect when it comes to Loyalty programs. Myntra's Insider loyalty program that has zero participation fees comes with a deluge of perks & privileges to keep you happy throughout. You can earn Insider points for exploring or buying on Myntra app/ website and redeem them for a variety of offers from Myntra and its partners that offer services like Dining, Travel, Stay, Make-up, Movie tickets, Car Booking, etc. With the huge amount of benefits that one gets from the insider points, it is only natural that one keeps returning to the Myntra site for a super rewarding experience!
—In addition to all the above, Myntra has given its customers a few more unique ways to earn insider points. Check out Myntra's latest collection in beauty & personal care and you will see your points adding up. Browse through your favorite sportswear brands or ethnic wear collection and again your point board gets ringing. For me as a blogger, it is a complete win-win situation!
—Along with the rewarding insider points, Myntra also rewards customers based on order value. This means that customers whose orders exceed a certain value receive extra points. Rewarding this action is great for extracting additional value from a loyalty program and increasing a customer's lifetime value.
From points for purchases (with better-earning rates for higher tiers) to writing reviews for purchased products, Myntra has curated a loyalty program experience that allows customers to interact with their brand in a number of ways. Myntra's loyalty program is a great example of a well-rounded fashion loyalty program that helps establish brand credibility. With the fashion industry getting fiercely competitive, every single program that brands offer to customers offers a chance to save a few bucks or receive a percentage off. But what Myntra offers is a holistic approach to make sure that you are a happy, returning customer. And who could endorse that better than me 🙂