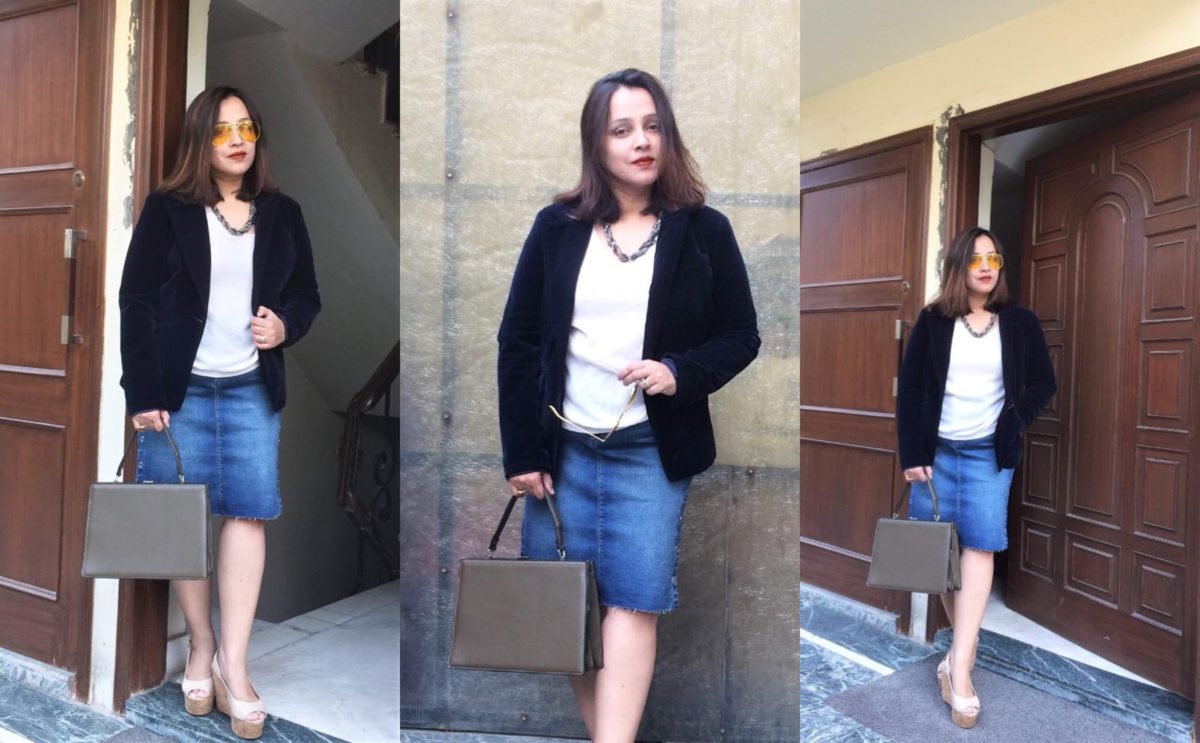 With the chillier winds abating a little, seems like happier days are back again. I have never waited so impatiently for spring, ever! And this winter has only further strengthened my dislike for the season. Not at the risk of sounding negative but winter does take a toll on my routine functioning to a huge extent.
Anyways, let's talk about today's post that is totally inspired by my love for two fabrics denim & suede. It was super exciting to combine my favorite fabrics and come up with a look that is part casual, part formal, part transitional but fully modern. It is interesting to see how classic fabrics like denim and suede can be combined so beautifully together for creating a style that is so modern, sophisticated and edgy!
For today's outfit, the basic combination of my denim skirt and beige oversize top has been elevated a notch higher by addition of my deep navy suede blazer jacket that instantly makes the outfit more polished and refined. It is a great outfit that you can carry even to work or informal office meetings without raising eyebrows. I love how my beige nude platforms add slight playfulness and a touch of casualness. And this is perfectly balanced by my structured khaki minimal tote that screams modern & trendy throughout! The antique silver knot style necklace is the perfect accessory to transform my outfit from day to night. A touch of bold lip color and I am ready to party 🙂 I love the simplicity of this look that is truly versatile and a nod to the upcoming spring! How do you guys like this look? Let me know in the comments below….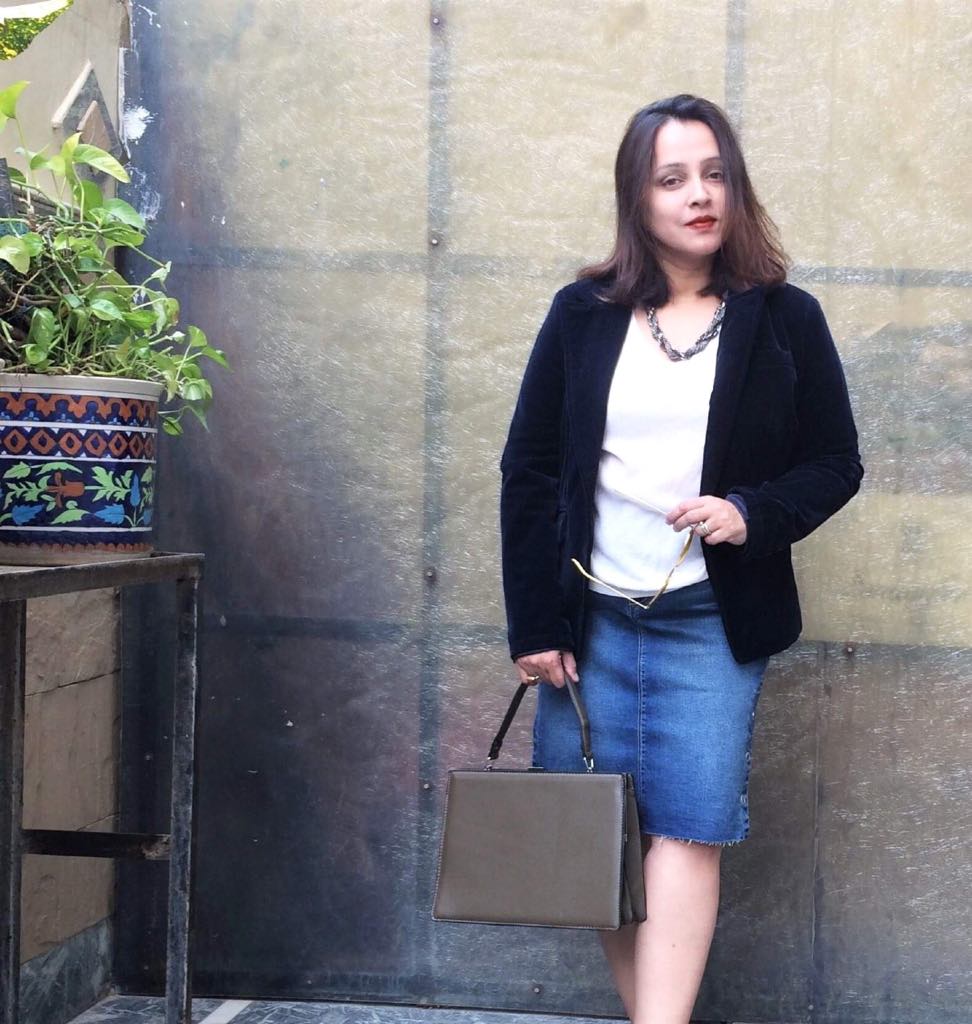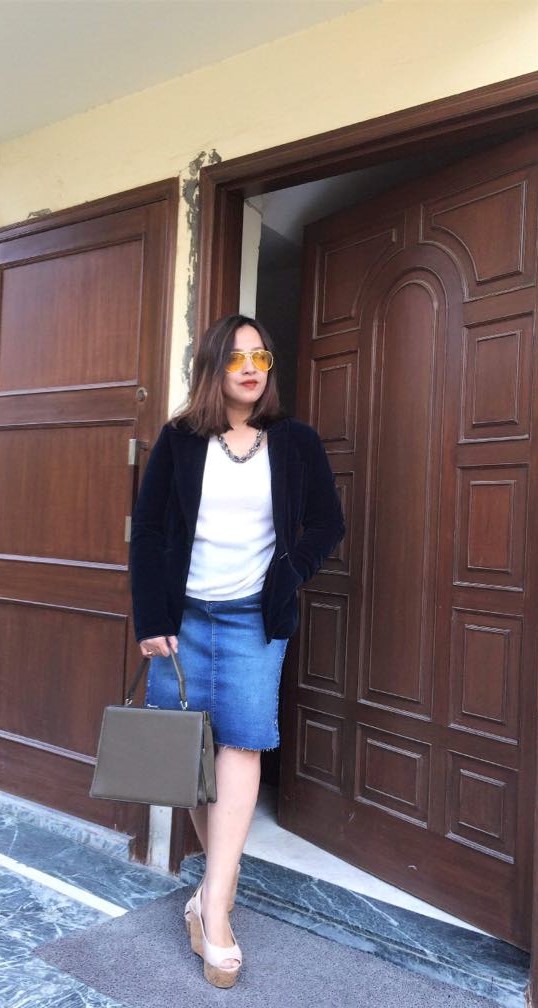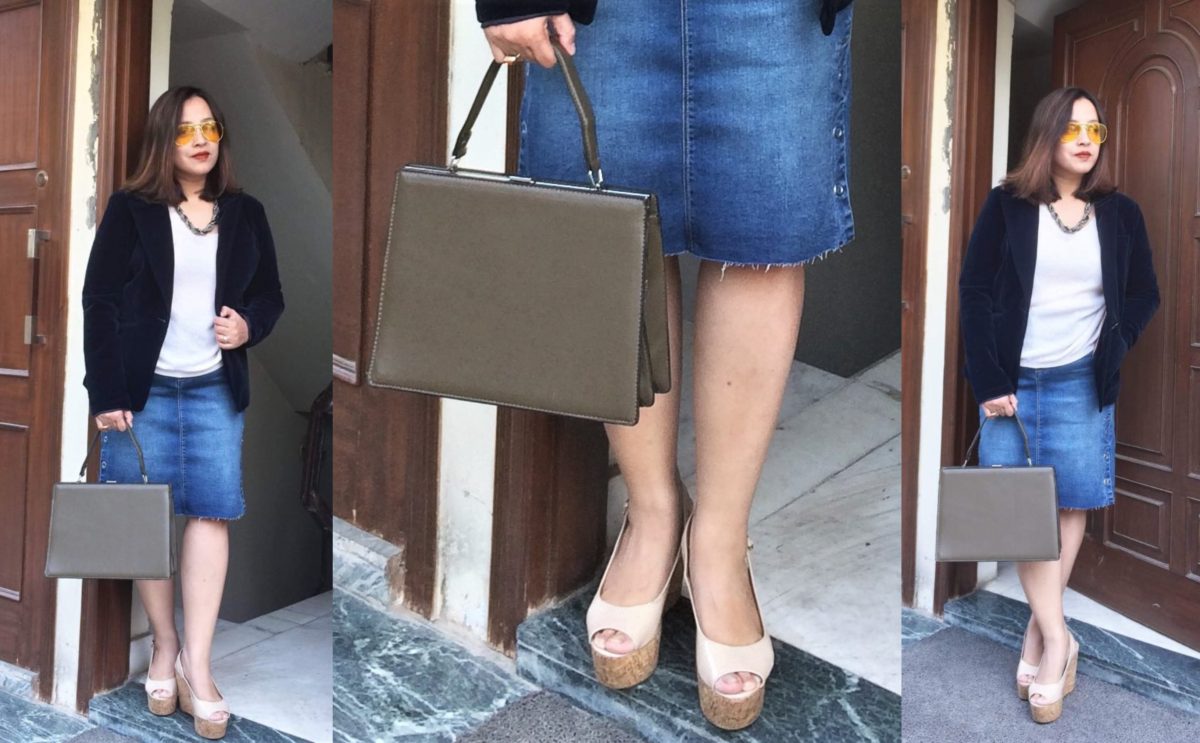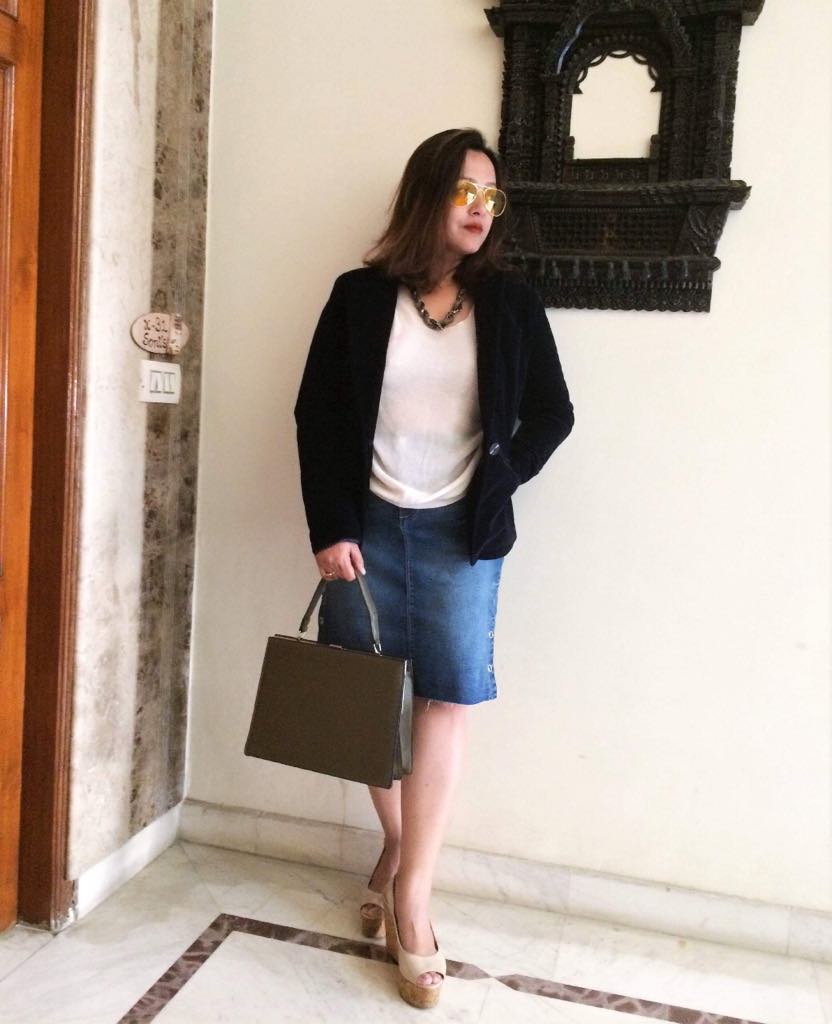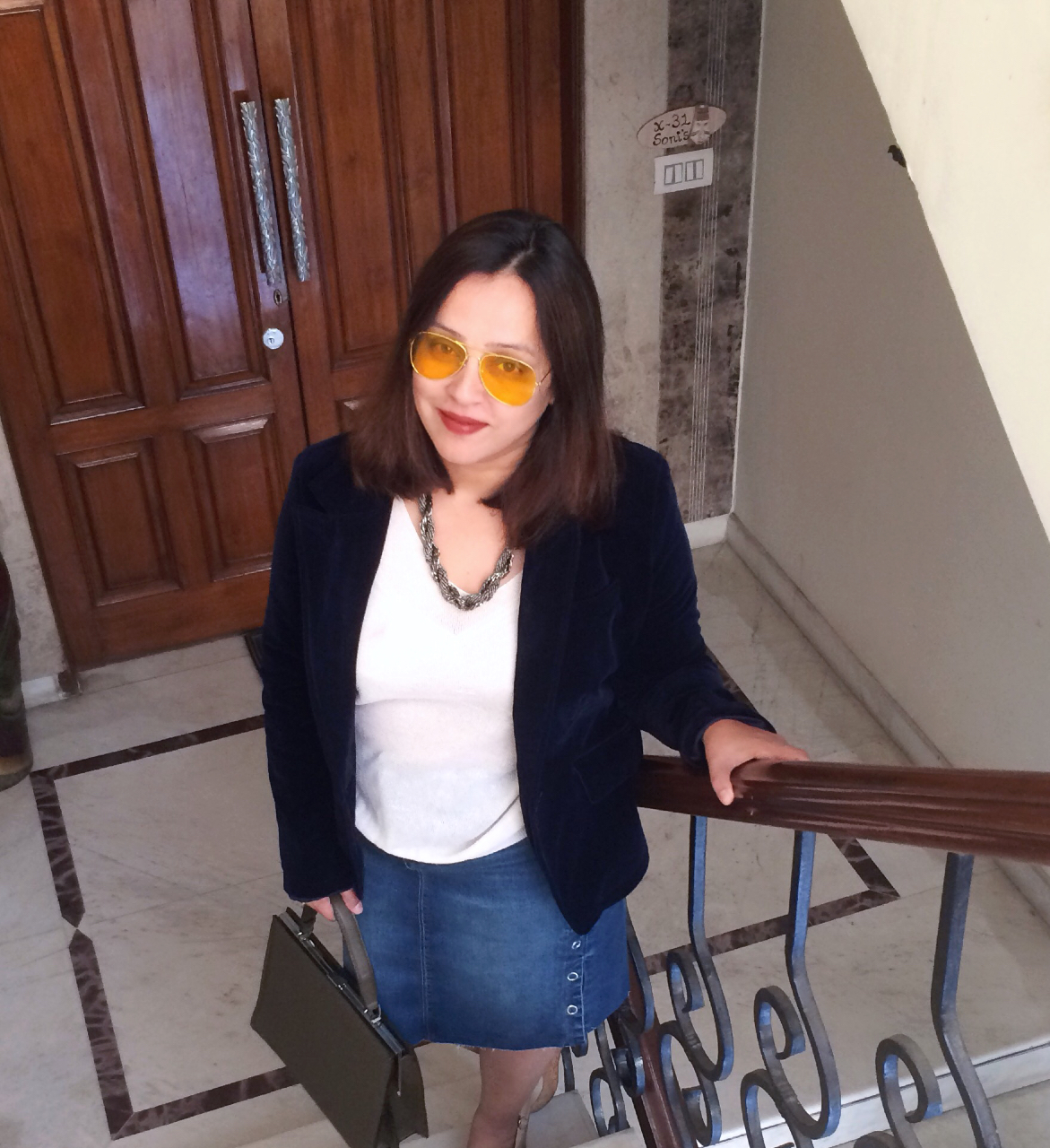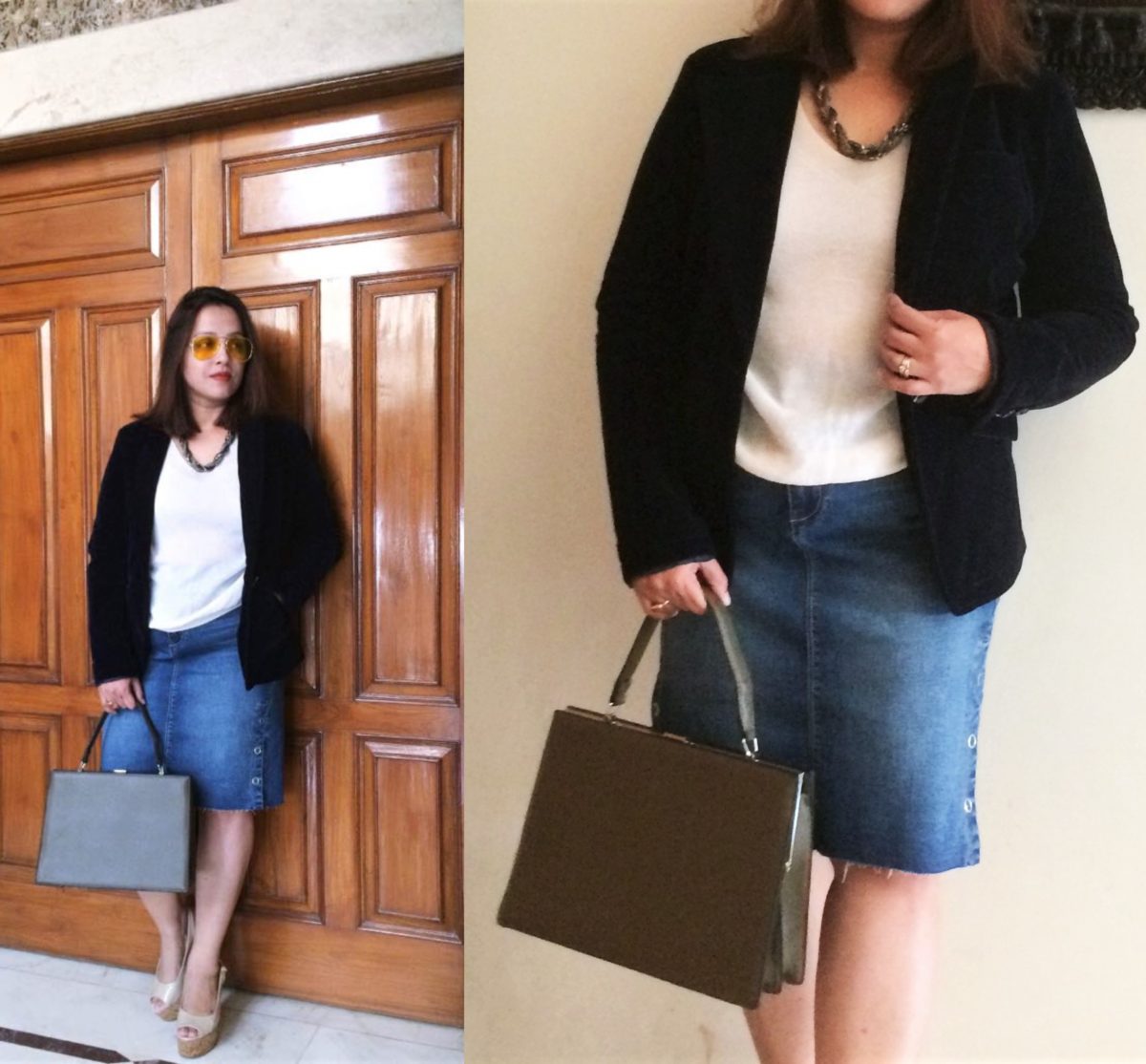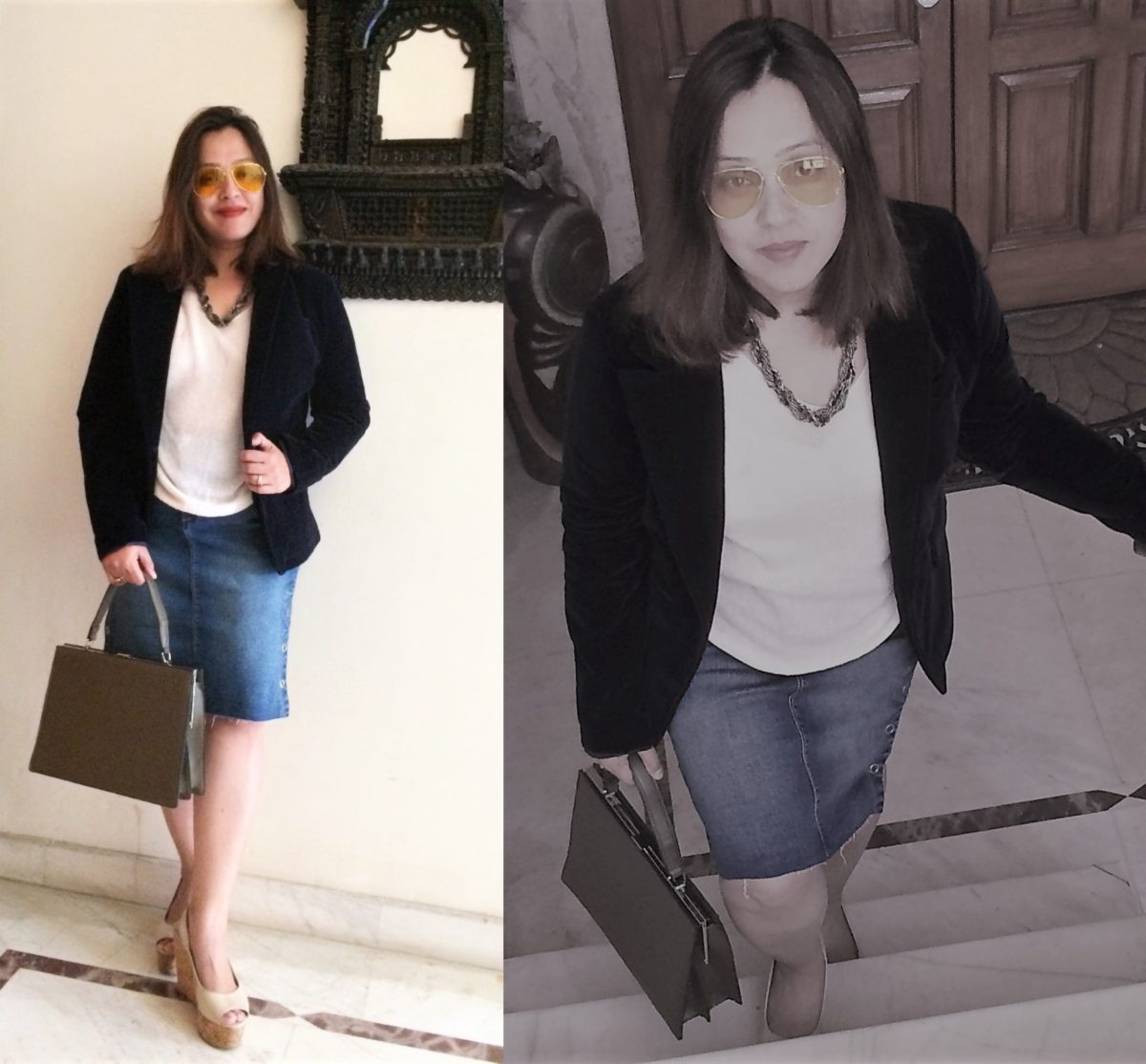 Suede Jacket: Annabelle (Similar here) | Denim Skirt: Vero Moda | Beige Oversize Top: Zara | Khaki Bag: Bag: Bags & More | Nude Wedge Sandals: Aldo (Same here) | Neckpiece: Lifestyle Stores
FOR CONSTANT UPDATES, CONNECT TO:  FACEBOOK | TWITTER | INSTAGRAM