One look at her and you know that she is the next design sensation. Her warm, inviting manners and her infectious smile instantly cast a spell on you. She screams class and her clothing line endorses just the same. Most down-to-earth and with an innate sense and ardor for fashion design, Sakshi K Relan promises to deliver nothing but the best. In a tough ever-growing world of competition, Sakshi's designs and sartorial choices sure make a place for themselves with a signature mark of elegance and charm!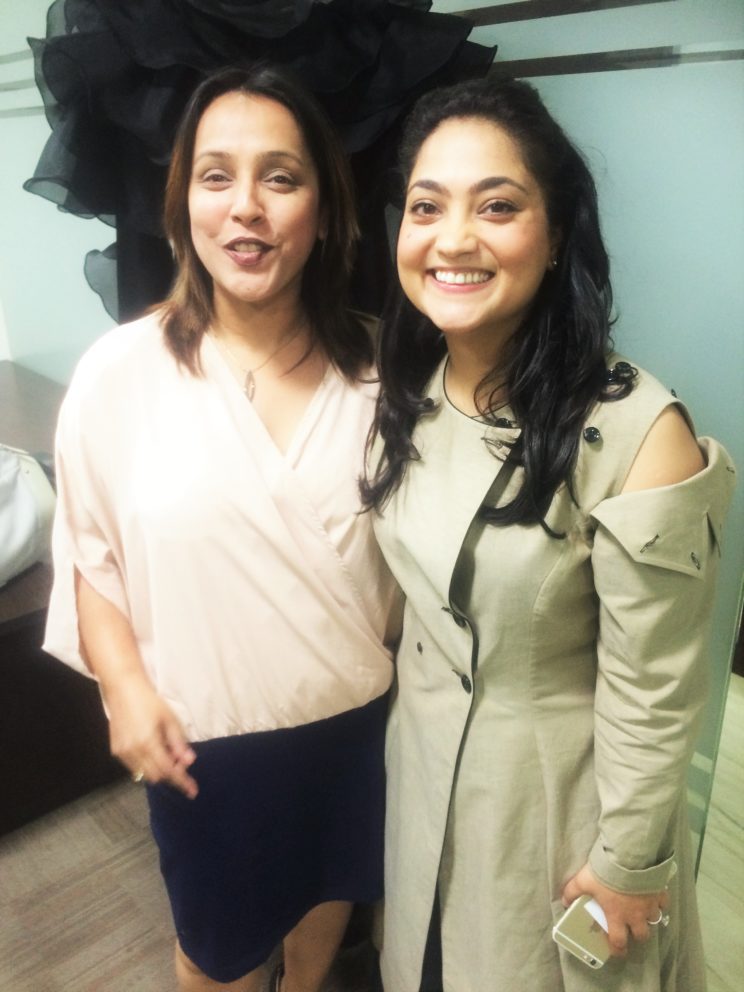 Having had the privilege of being invited to the launch of her latest Summer '16 collection, I can truly endorse that the brand 'Sakshi K Relan' by Sakshi Relan is one of the most promising entrants in the Indian Fashion Industry. Despite holding an MBA degree in HR & Marketing from the most prestigious Cardiff University, Sakshi chose to follow her passion and picked designing as her career.
Sakshi has a very distinct, urban sense of styling and uses basic colors like Beiges, Blacks, Whites and Blues in her collection. With a knack to create high fashion in a chic avatar, the designer marries Haute Couture, rich fabrics with vivacious cuts and drapes, in a fun, edgy and one-of-a-kind manner. With an International, cutting-edge silhouette in mind, her outfits exude a global sensibility that enhances their appeal and have a dramatic effect. Her collection has an interesting mix of western and indo-western clothes and every piece has been hand-woven to perfection.
Some of the signature pieces of her Summer'16 collection include: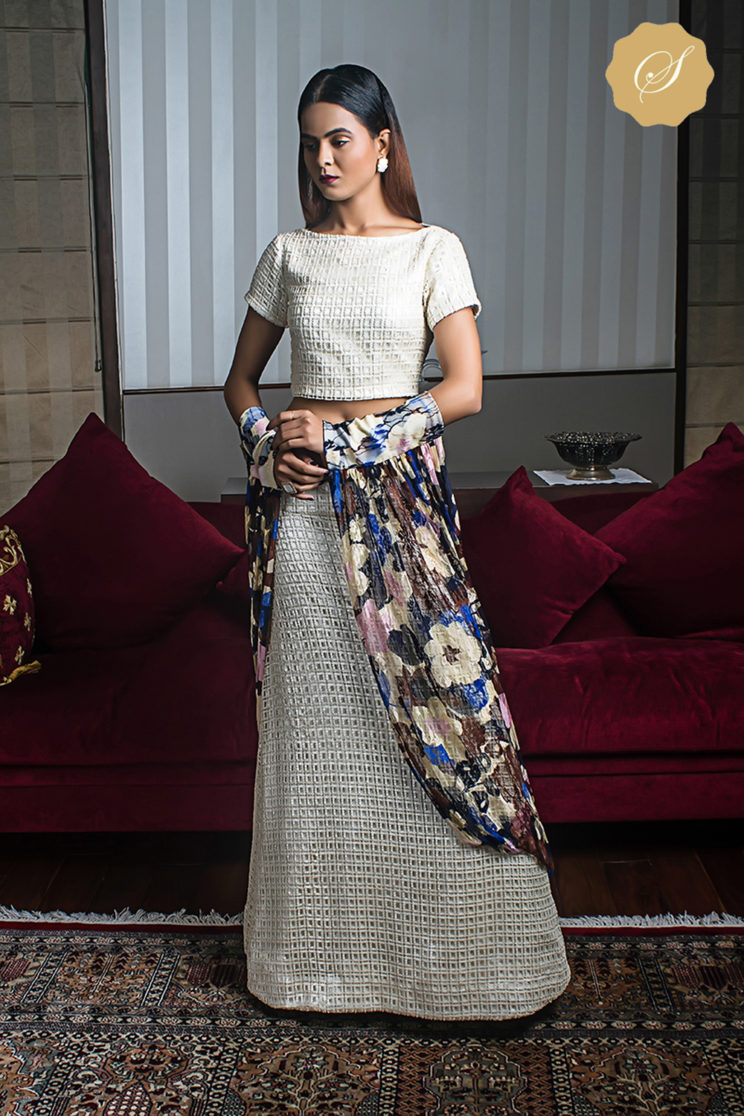 White lace Skirt with a Floral Scarf
Summer is all about light colors. Get this white lace skirt with a matching separates and a floral scarf. The scarf can be wrapped around the arms, to let the frills fall perfectly, and let you be free, this summer.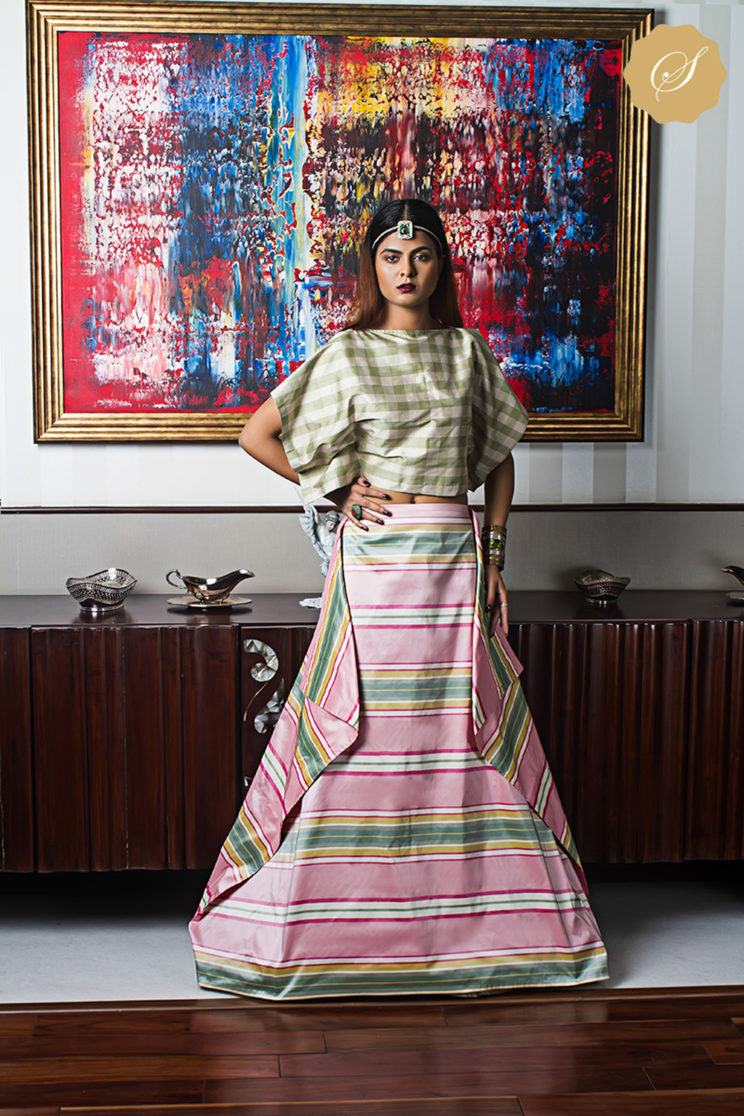 Wrap Around Skirt
This wrap around skirt from Sakshi K Relan's collection is like summer in a skirt. The matching cropped top is also made of pure cotton, making you go loose this summer!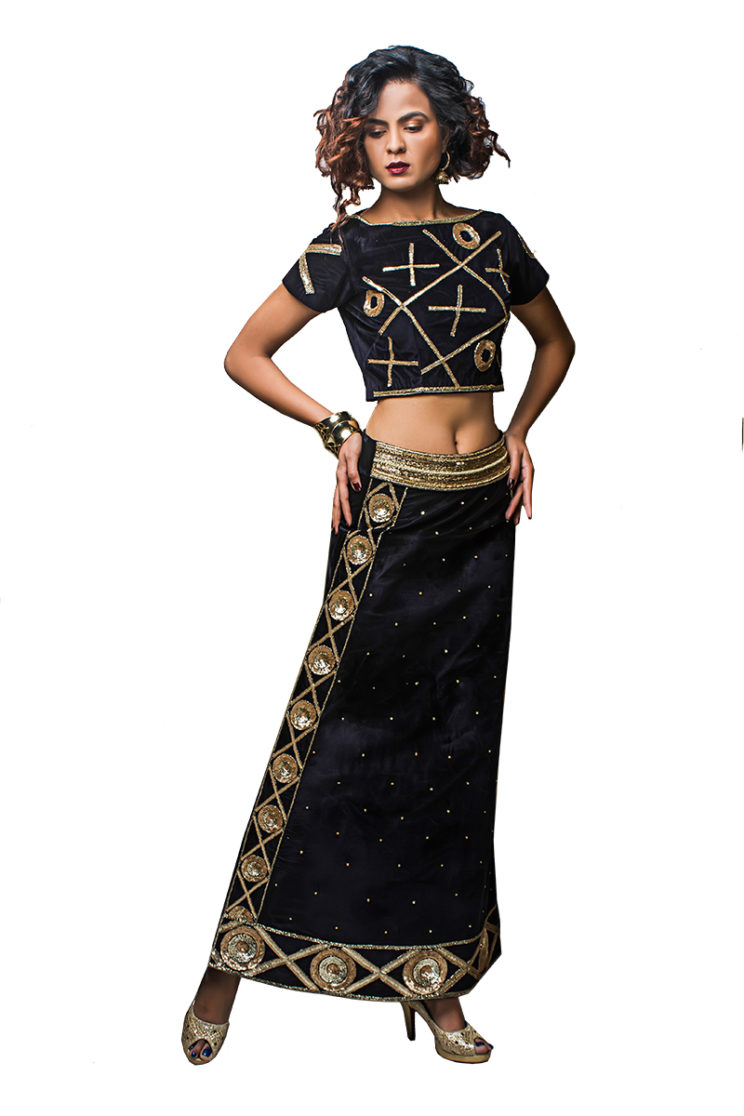 Tick-Tac-Toe Cropped Top
Go Nostalgic with this Tick-Tac-Toe cropped top and wrap around skirt from Sakshi Relan's Summer Collection.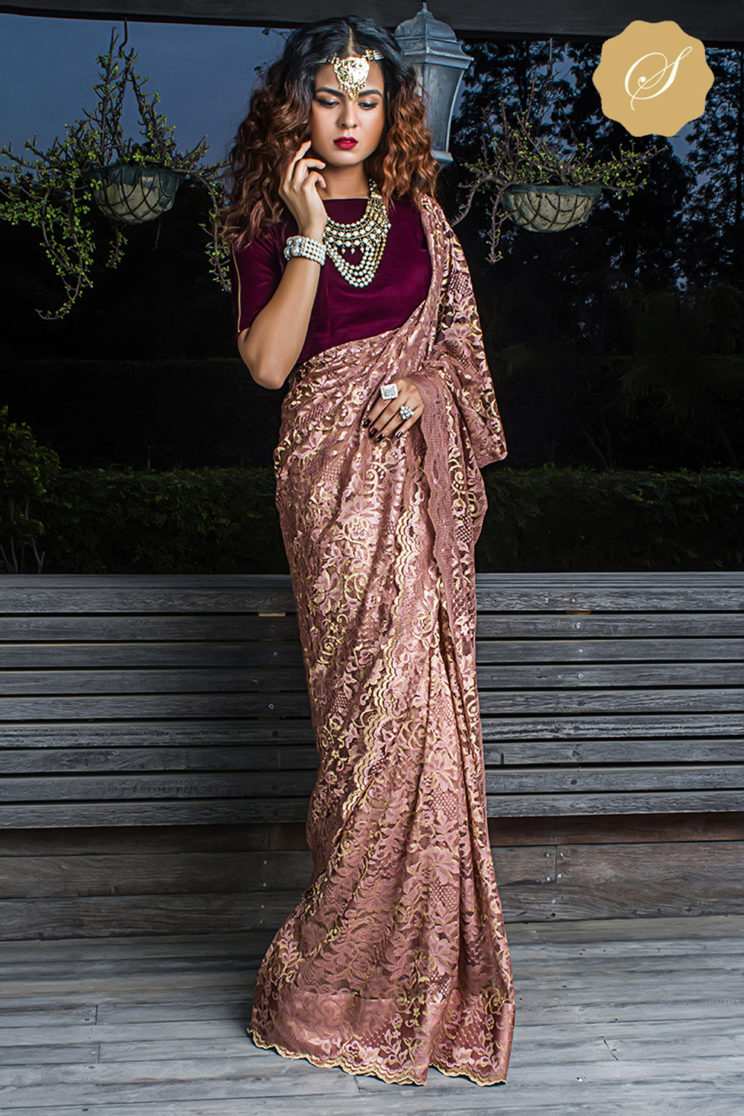 Lace Sari
Add elegance and royalty to your wardrobe with this beautiful lace sari from Sakshi's summer collection. The velvet blouse further adds a touch of richness and grace to the sari.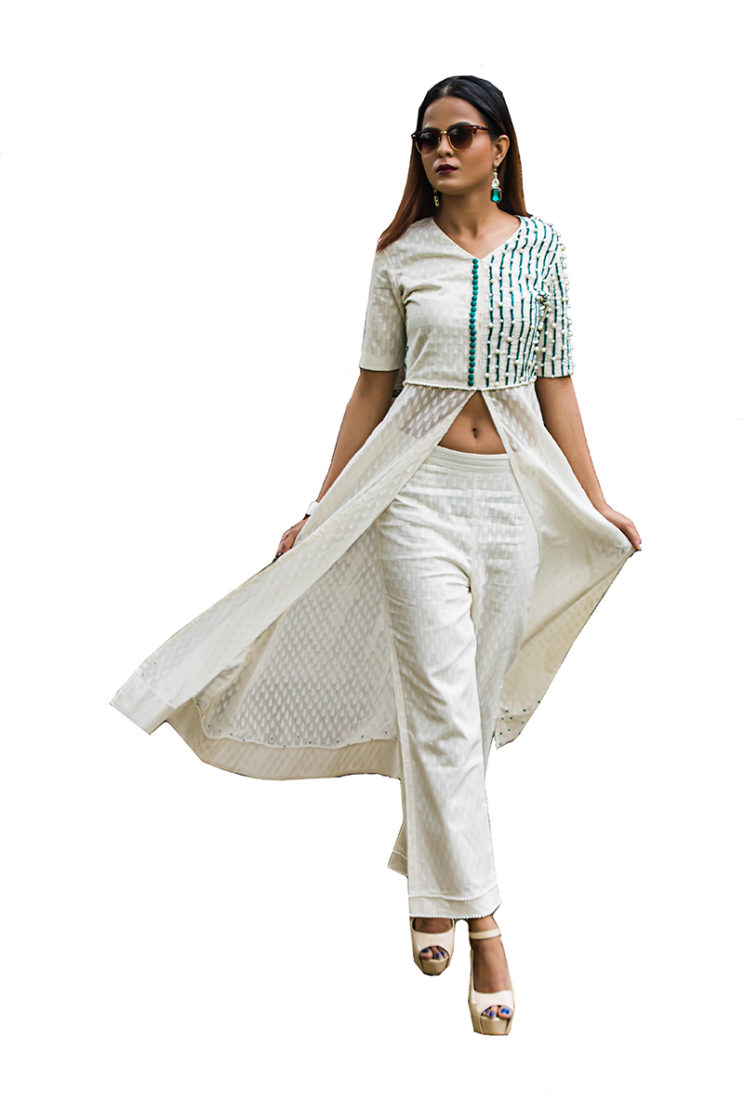 White straight fit Palazzo Pants with a cotton flowing Top
A white straight fit palazzo pant with a cotton flowing top is a true summer sensation. This piece from Sakshi's store is one to die for.
Since I was running late, I quickly donned two of her most remarkable pieces from her launch collection and the result was purely dramatic. One was a royal blue velvet zardozi worked jacket poncho which had superb craftsmanship and great silhouette. The other was a long full-length pink heavily embroidered and beaded, sequined shrug that had delicate intricate detailing and was meant for wedding and formal occasions dresses. These two were my favorite pieces which had so much of a rich, formal, elegant vibe to them. But I am not going to curb my deep desire to try her other grand, beautiful pieces. Hey Sakshi, here I come! I wish you all the luck for all your future endeavors. You have already made it to my list of favorite Indian designers.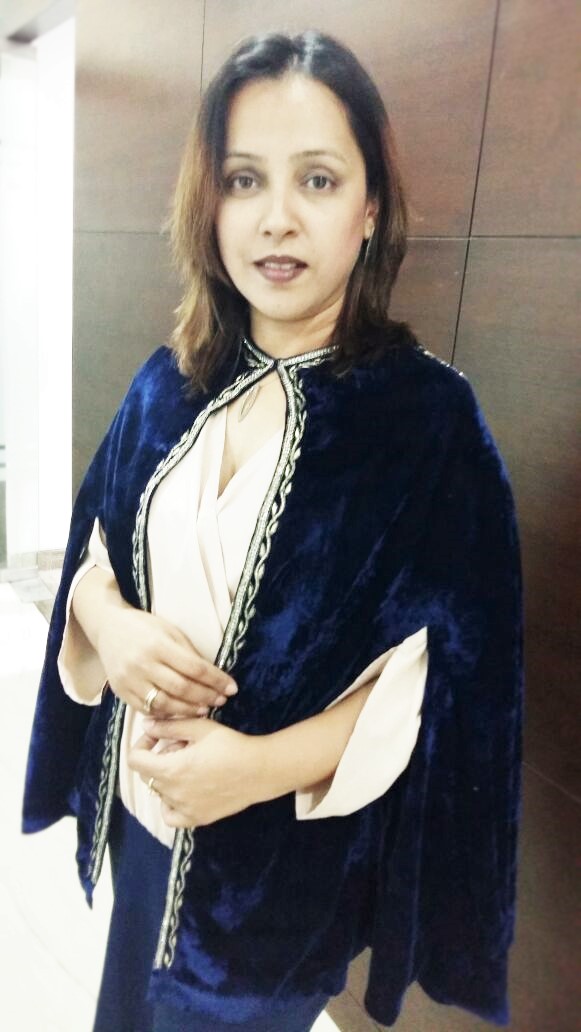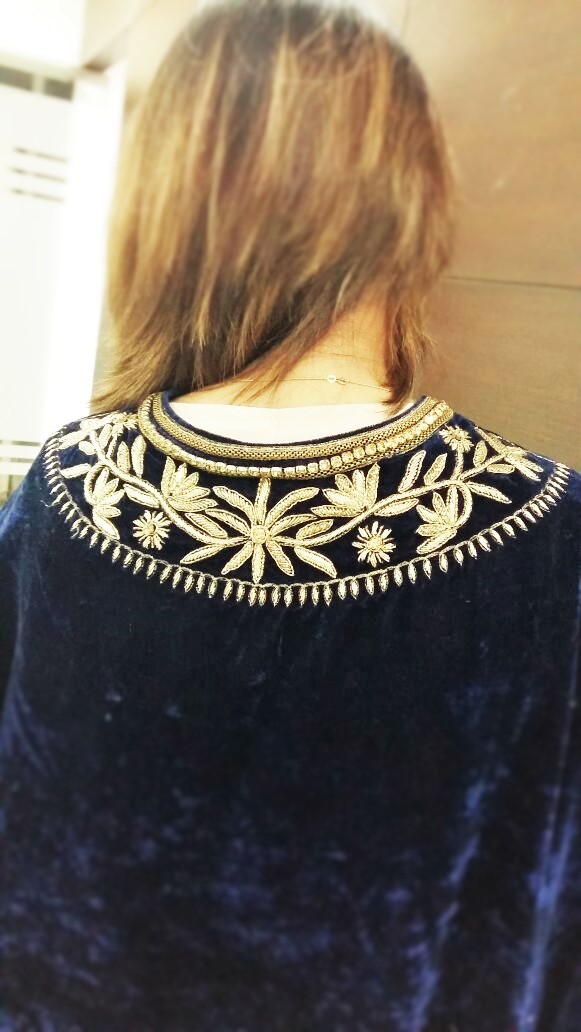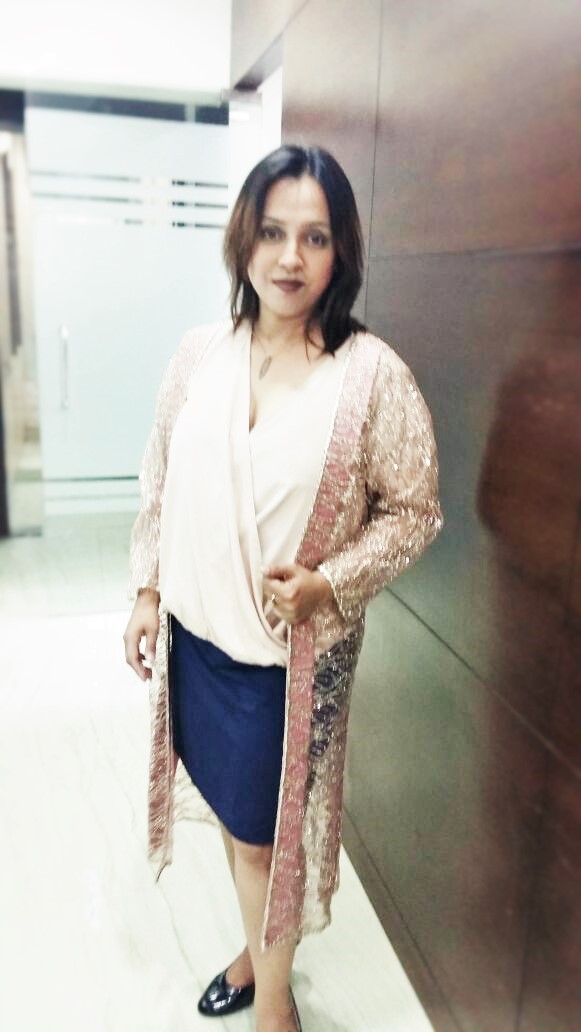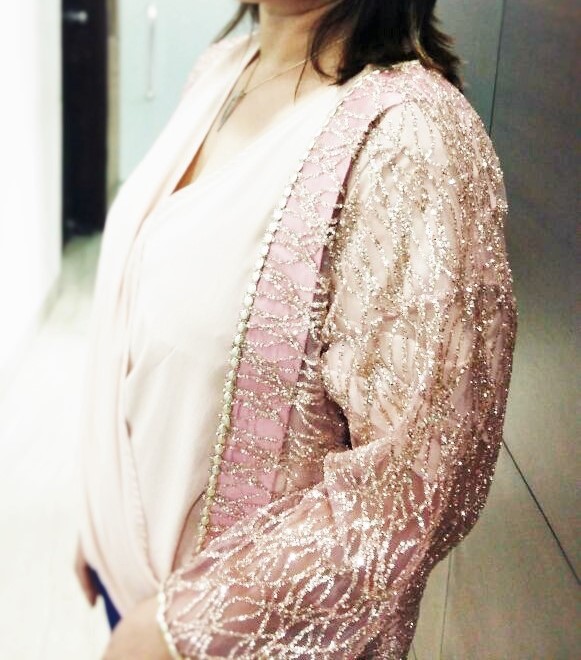 Love & Hugs to Sakshi !
Store: R-5 Green Park Extension
Website: www.sakshikrelan.com