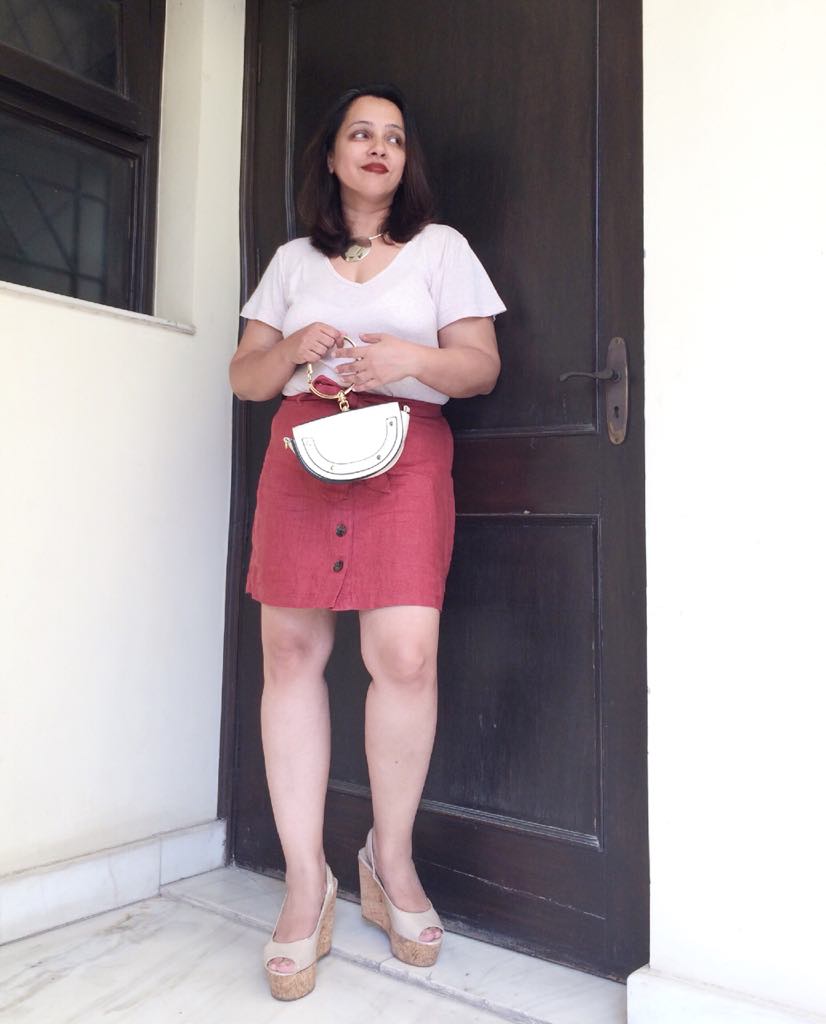 When we talk of fashion, the only constant is change! And it is this change that keeps the zing alive. Case in point is my getting-ready routine this time! I tried to flip it by picking out my shoes first and building my look around them. Inspiration? Well it came from Daenel, my fellow Fab 40 blogger who gave us this interesting theme for the month–From the Ground Up! And I must say that this theme has been truly inspirational and really pushed me to go all out with my look for this post! Is it not interesting that instead of picking your clothes first and leaving your shoes as an afterthought, you start your outfit with those hordes of super sexy heels or wedges or pumps and work your way backwards!
One of my favorite & super versatile pairs is this gorgeous nude patent leather wedge heels that allows me to stand tall and gives me that power, confidence & command in any outfit that I pair it with. Well is that not what shoes are supposed to do! I have owned this pair since the last 6-7 years and remember having bought it from The Dubai Mall, the haven for shopaholics like me. Talk of comfort, talk of confidence, talk of style, talk of trend, talk of versatility, this pair ticks all the boxes. Having chosen my star shoes, it was time to think about the outfit and the overall look. I was sure I did not want to wear anything that covered my legs(really wanted to highlight my footwear) but still wanted to work around a minimalist style. My terracotta linen skirt from Mango was the perfect answer. And since one cannot have two many star pieces in an outfit, I teamed the skirt with a beige v-neck solid T keeping it simple, minimal & basic. However I did add an element of bling with my silver statement neck-piece so that this look can easily be carried from day into the night.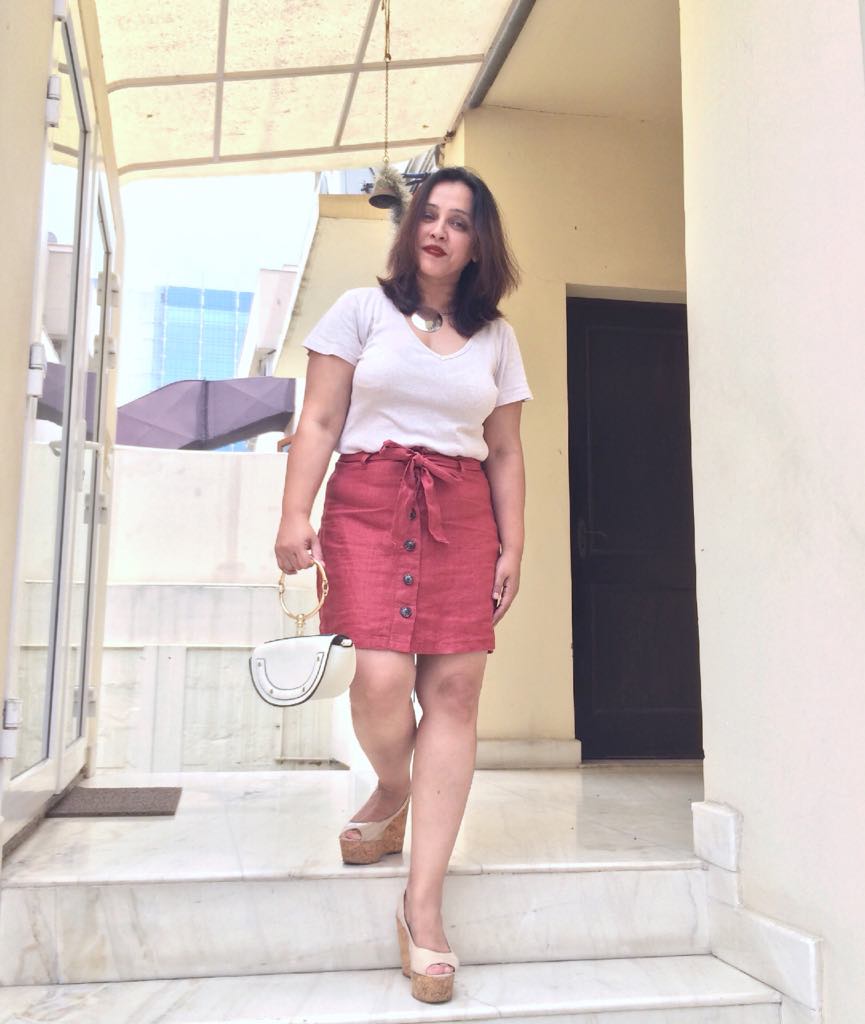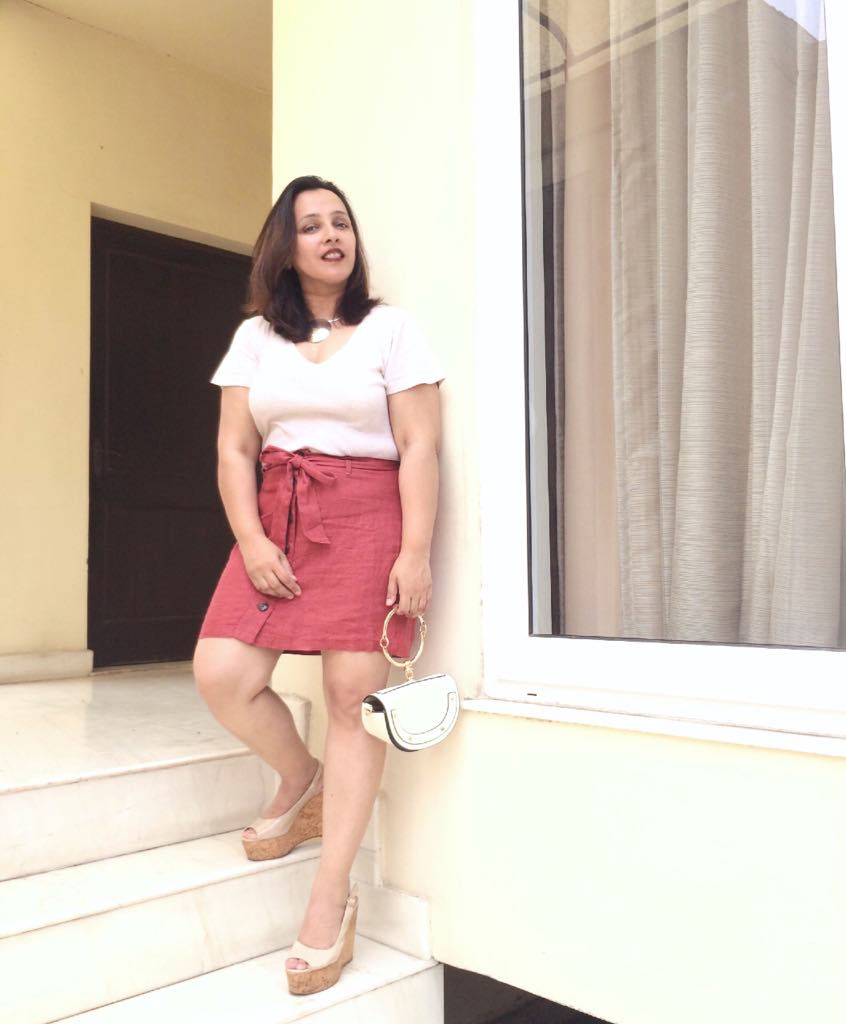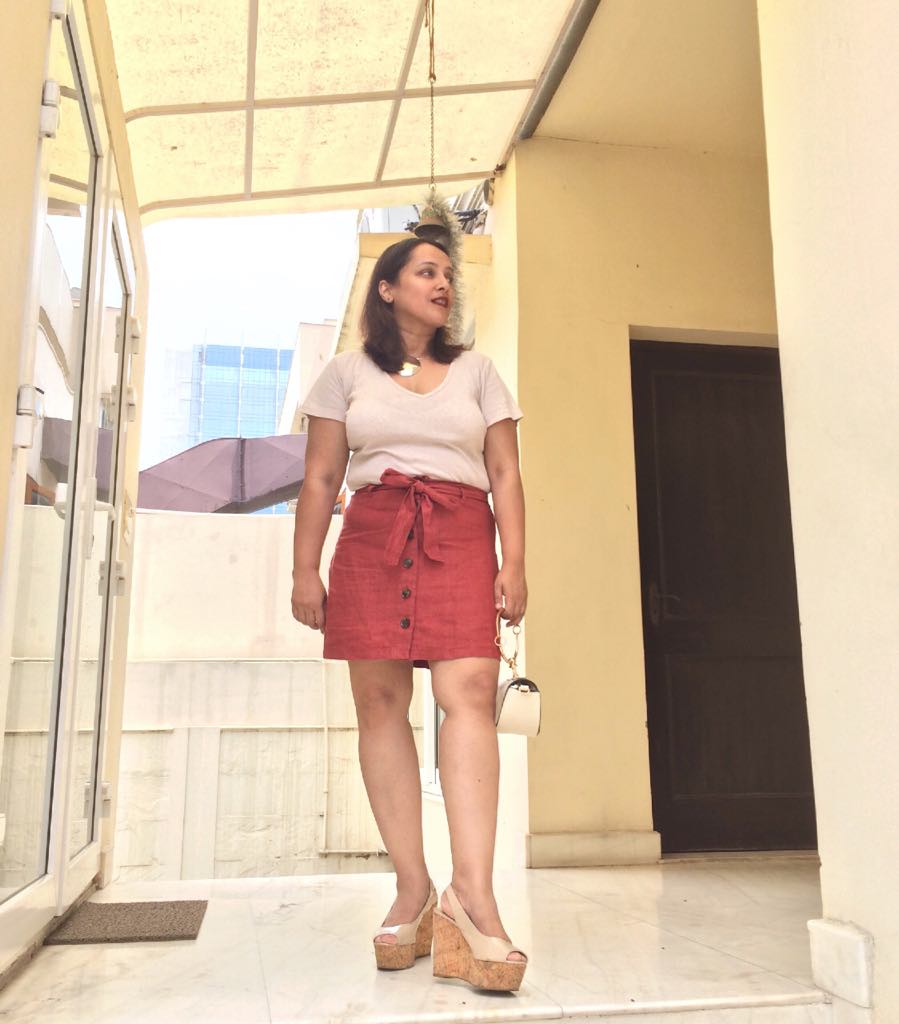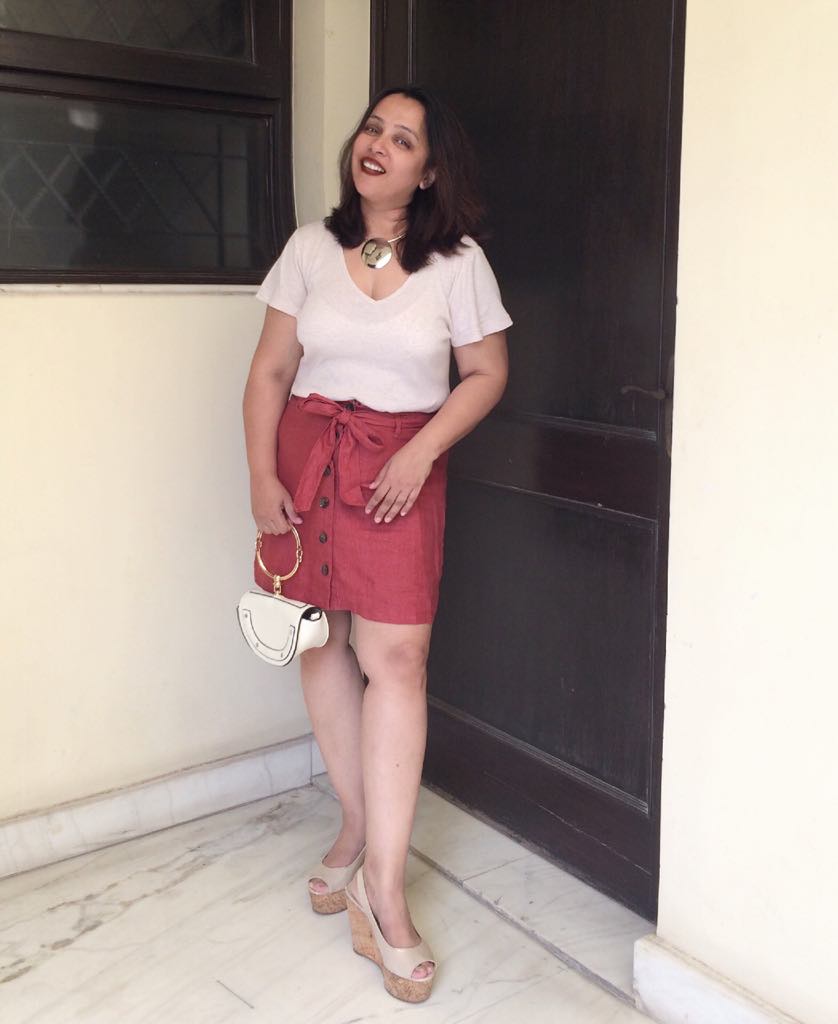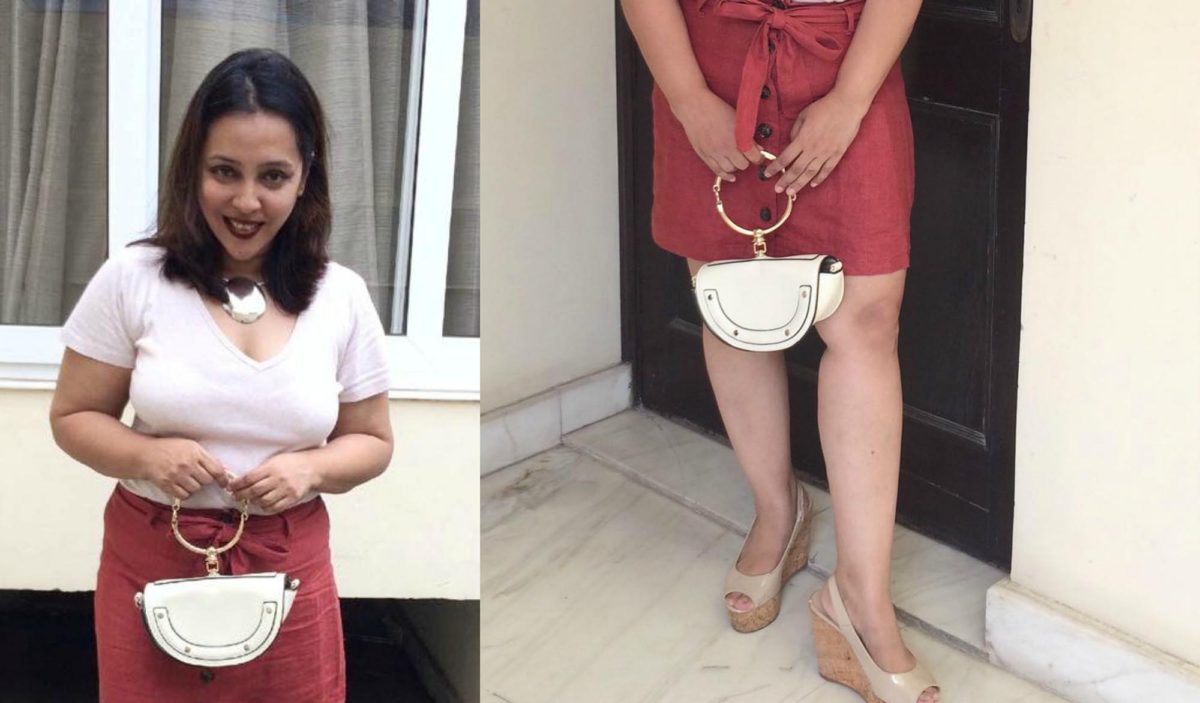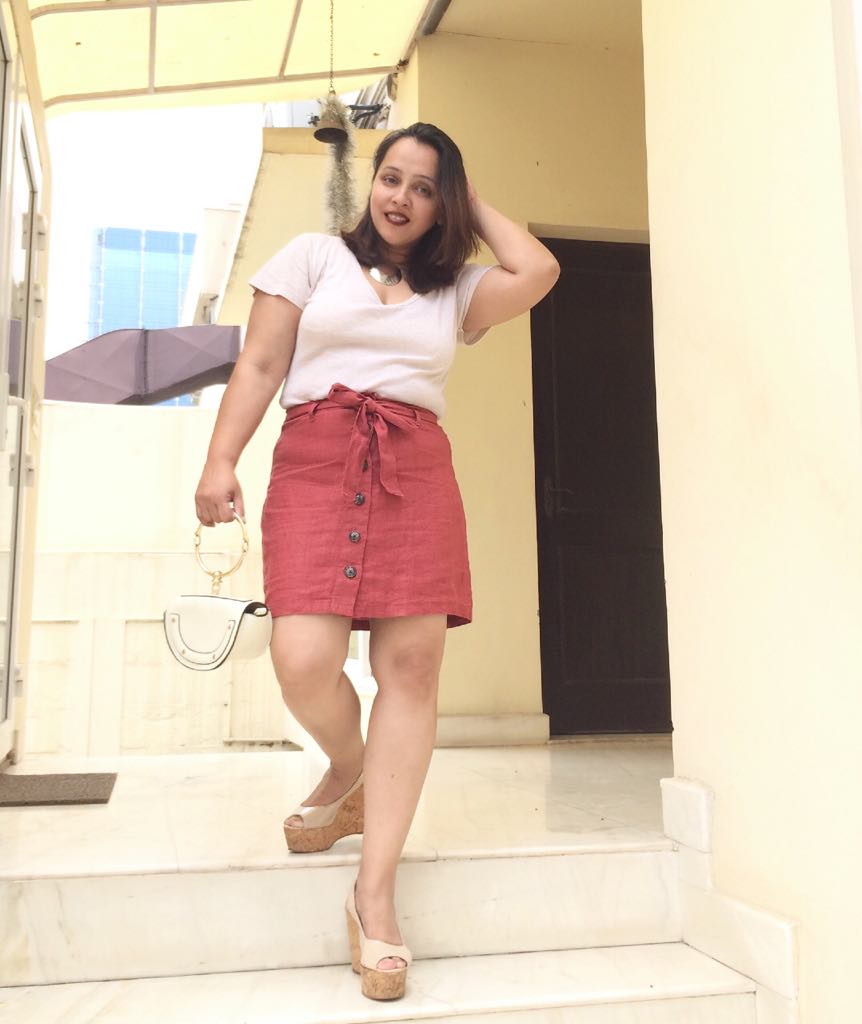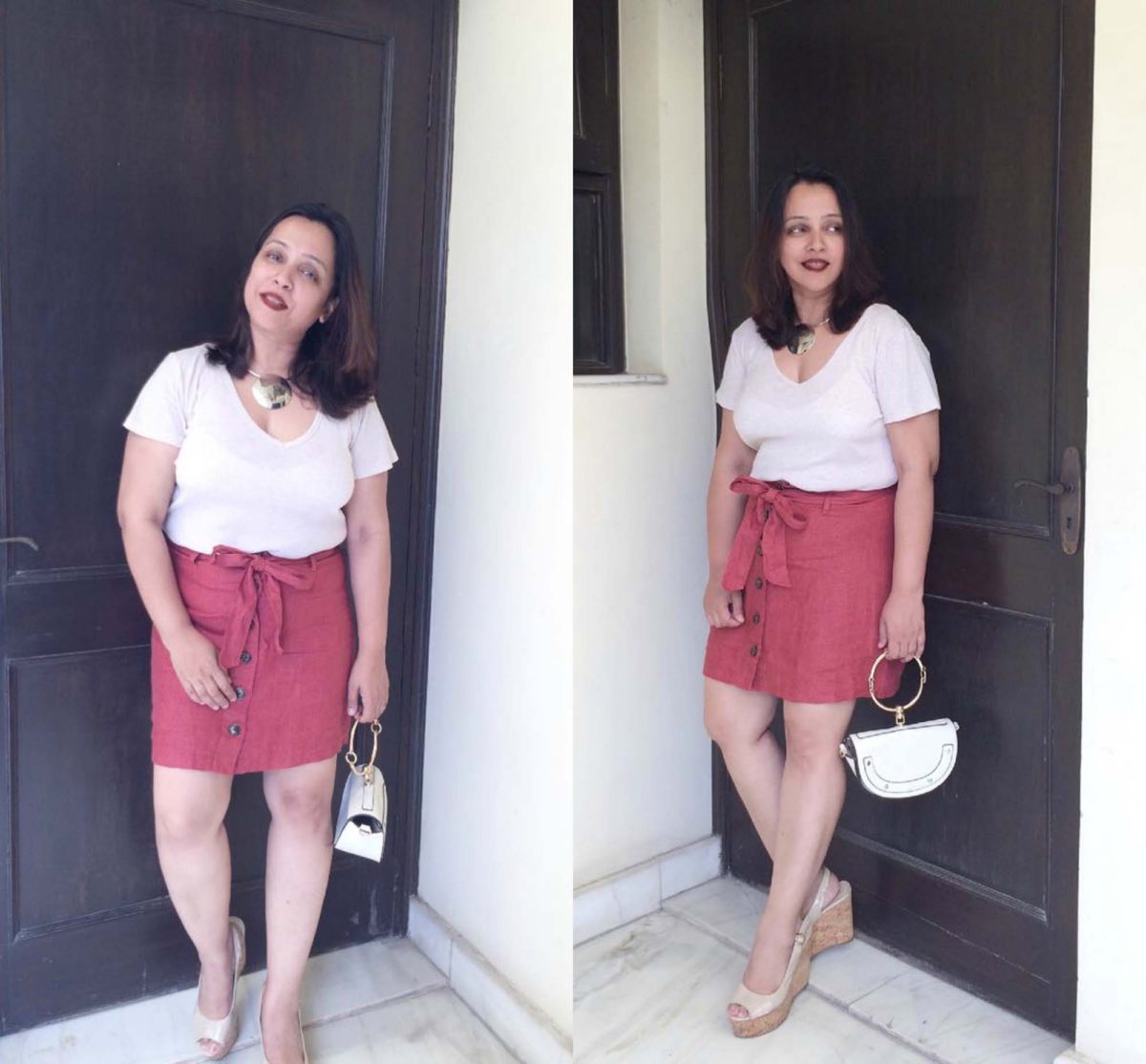 Nude Wedge Sandals: Aldo (Same here) | Skirt: Mango | Beige Tshirt: Gap | Bag: Chloe | Necklace: Lifestyle Stores
Let me now give you a little peak into what my stunning Fab 40 bloggers have been up-to! They have really upped their shoe game with the given theme for the month…….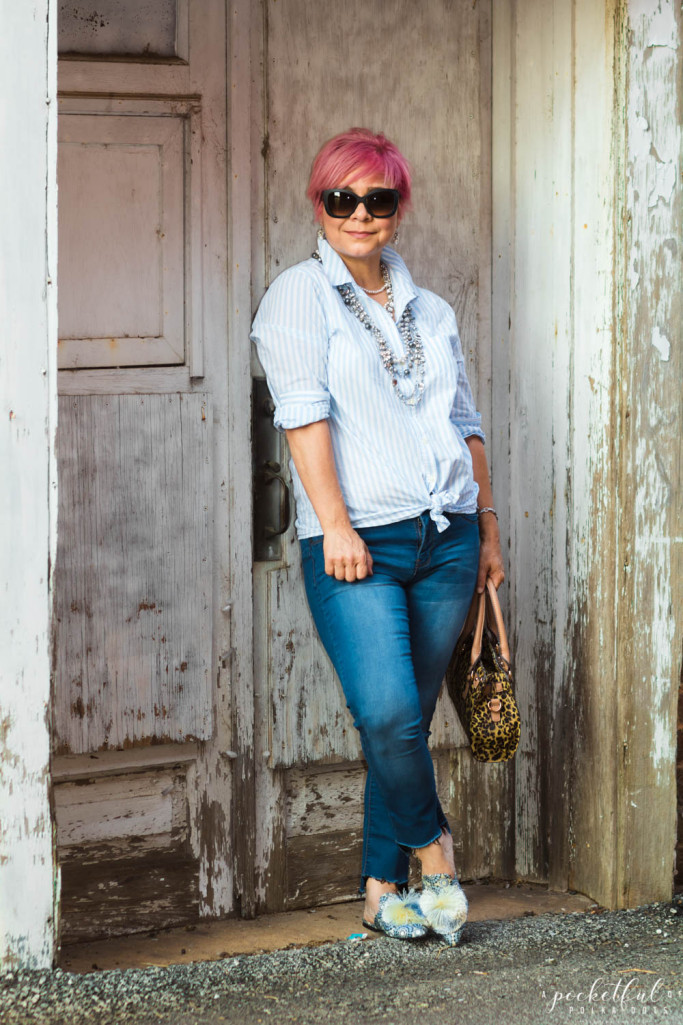 Shirt-Old Navy | Jeans-c/o Royalty for Me | Necklaces-Various | Diamond Bracelet-Gift from Brian | Shoes-Shein | Bag-Charming Charlie | Sunglasses-Tahari
Jennie from A Pocketful of Polka Dots has one of the most enviable of shoe collections! Undoubtedly her patterned blue mules with pom pom embellishments are as unique as it can get. Totally the star of her look, they take away all the attention. But one thing that I could not miss is the beautiful assortment of necklaces that Jennie is sporting. Quite a head turner too!
______________________________________________________________________________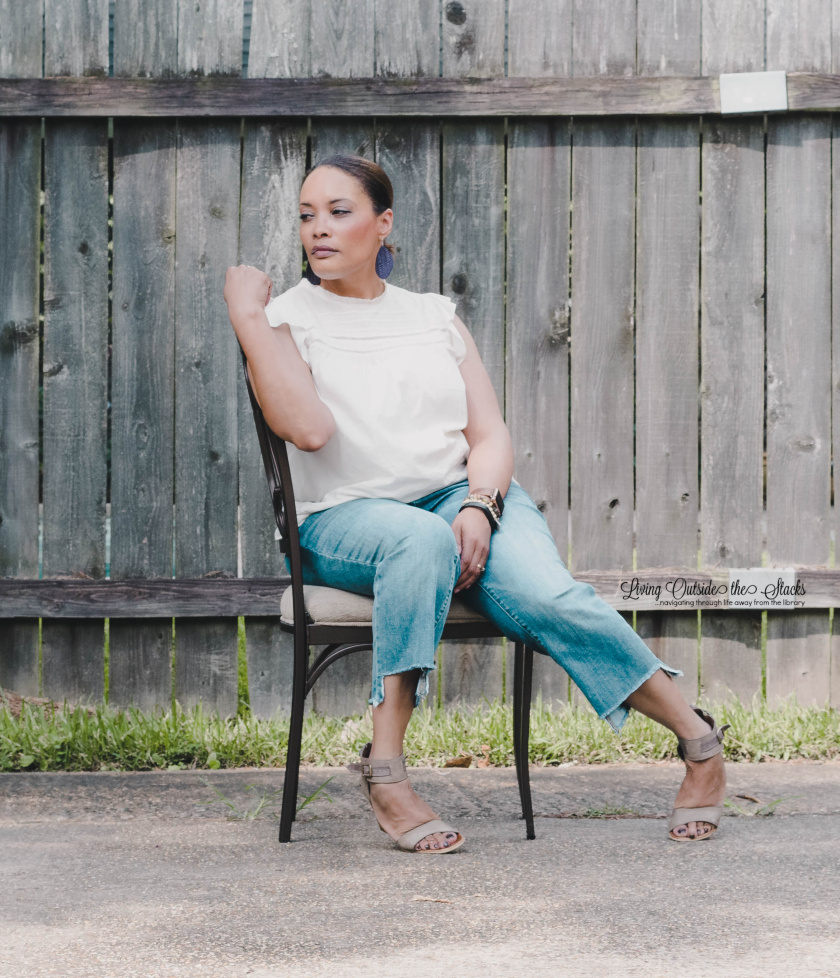 Sleeveless Top – similar | Step Hem Jeans – similar | Miz Mooz Sandals – similar, exact
"Take something simple and make it look like a million bucks" is what Daenel's shoes (of Living Outsides The Stacks) are doing for her outfit! Statement sandals that are adding the perfect touch of playfulness & trend to her simple blue denim & white top look. The ankle strap silhouette with the corseting on the back adds just the right amount of quirk and boho gaiety. A fun, cool attire!
______________________________________________________________________________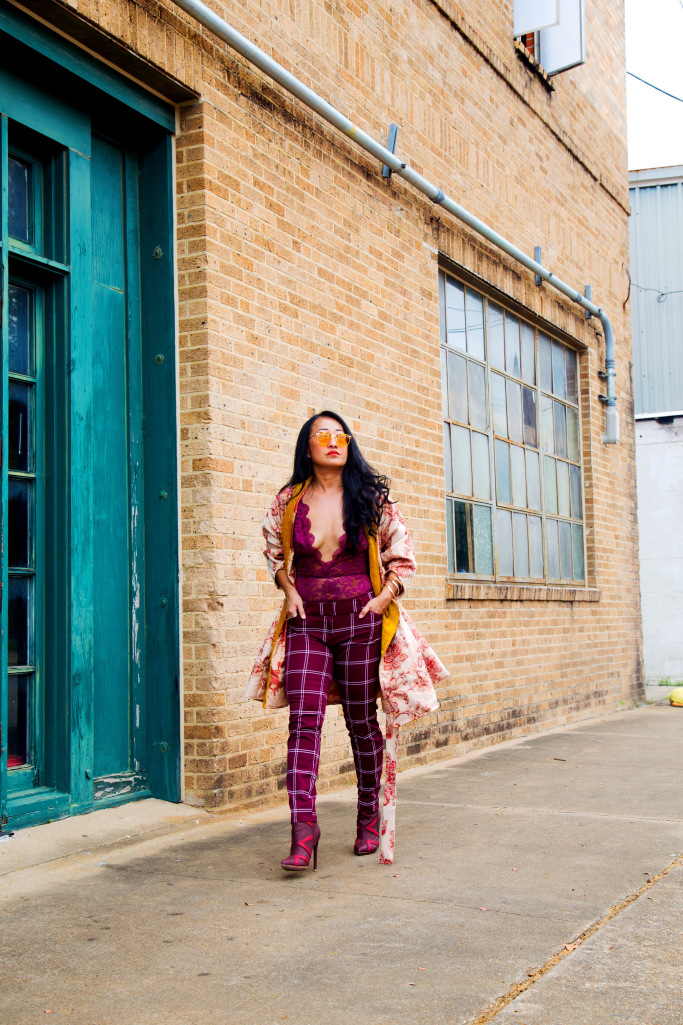 Reversible Coat-Jagged Hanger | Lace Bodysuit-Victoria's Secret | Pants-NY & Co | Booties-GX by Gwen Stefani | Sunnies & Bangles-thrifted 
Killer heels with a killer attitude! That is Sheela from Sheela Writes. Bold, sexy & zestful is how I will define Sheela's look for today. Oozing with confidence in those plum booties and that racy lacy VS bodysuit, Sheela does not look any less than a Hollywood star. I simply love the monochrome tone of the overall outfit besides that kick-ass attitude.
______________________________________________________________________________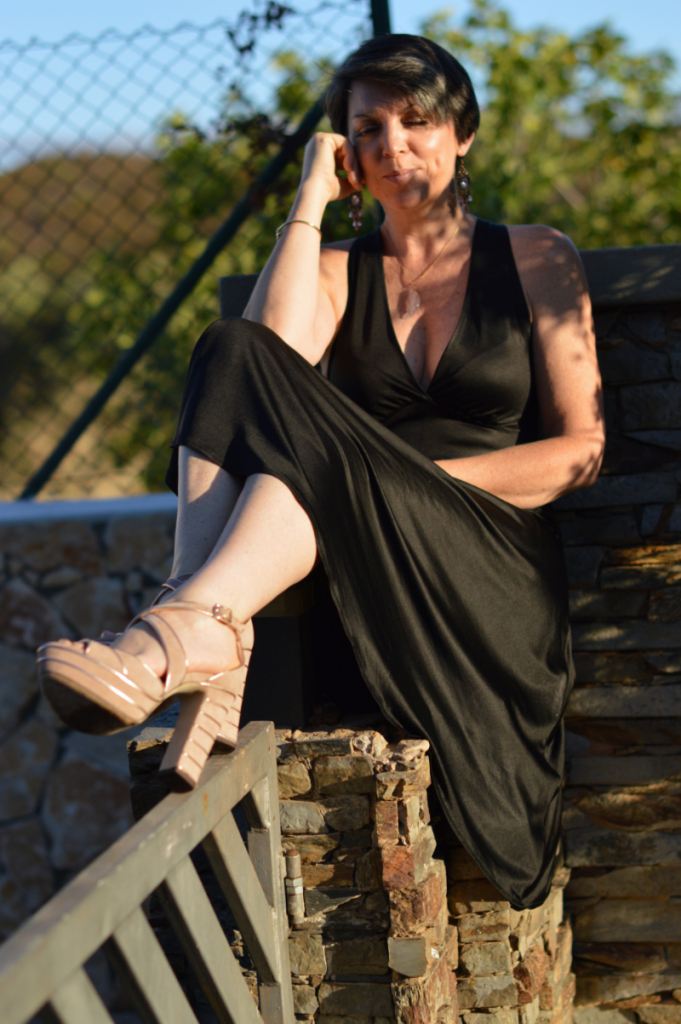 Utterly divine shoes-Jimmy Choo | Dress-Zara | Denim Jacket-Primark | Clutch & necklace-Inherited 
Suzy of Suzy Turner takes the term "classic" to an altogether different level. LBD, statement jewelry & statement nude heels is a combination that is difficult to resist. Being a sucker for nude footwear, Suzy's nude stacked sandals with that little gold embellishment is my personal favorite. Styled most elegantly, I love Suzy's ready-to-party look!
______________________________________________________________________________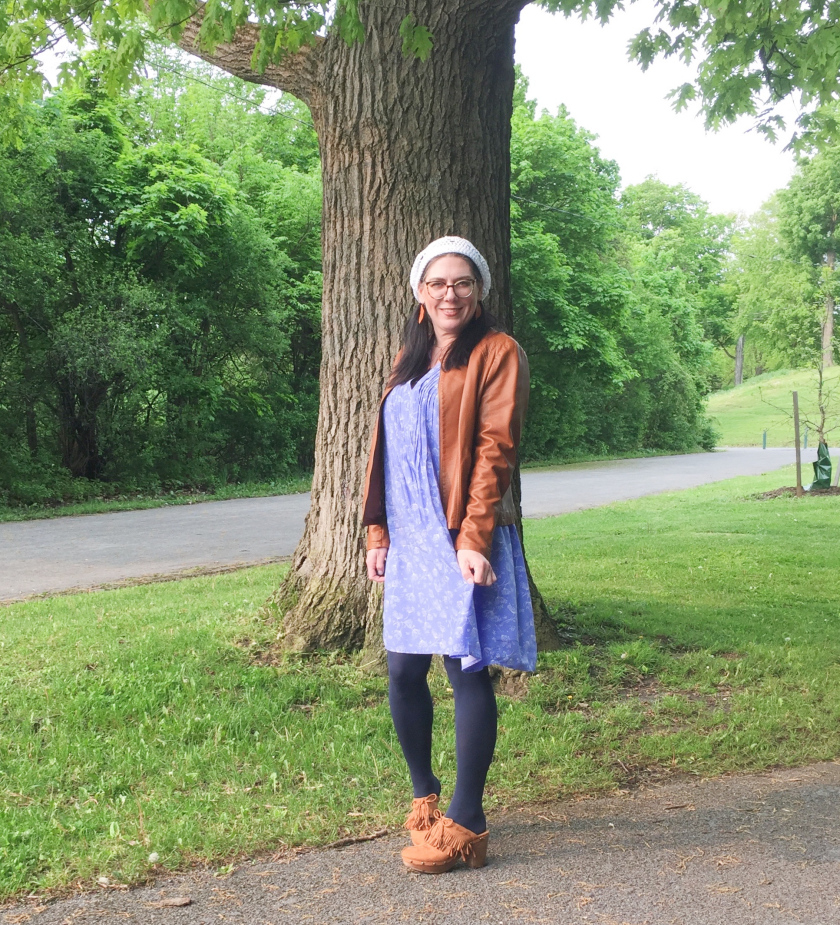 Clogs: Indigo Rd.| Dress and Tights: Old Navy| Jacket: Thrifted from Solitary Consignment| Hat: Linda Gibbs Handmade| Leather Earrings: Good Life Gift Shop 
Being innovative & out-of-box is Shelbee's (of Shelbee on the Edge) style of footwear for today. Those fringed tan clogs are something I would truly be hunting here in India.They look super cute and have a certain bohemian vibe to them. And the way Shelbee has styled them with her tights and knit cap is giving us major countryside fashion goals.
So do you think its a good idea to build your outfit from the ground up? It certainly gives you more leeway & wider space for experimentation. And with us six fab 40 bloggers showcasing our take on the theme, I am sure you would have gathered some inspiration. Well why not put your creative cap on and give it a try!