There could not be a better time to pamper yourself than NOW. With International Women's Day vibes all around and everything targeted at empowering women worldwide, it would not be wrong to say that the women of today do not need a day or a cause to celebrate themselves. Their entire being is a celebration in itself and a reason to rejoice. Therefore it is important that every woman flatters herself by donning the best of clothing that makes her look not just attractive but also confident and fiercely prepared to take on the world. Combining the best in style, comfort and versatility, Rosegal's latest spring/ summer 2018 collection is a true celebration of the beauty, poise and elegance of the modern woman. And when I was asked to draw my wish-list on the occasion of Womens Day 2018 , I was nothing less than ecstatic! The timing was just perfect with the onset of spring and a smell of freshness and colors in the air…….
Womens day special collection by Rosegal, one of the premier online fashion marketplaces and one of my top favorites too, is totally cool, breezy and drool-worthy! If you are really looking at building your spring/ summer collection, trust me you are at the right place. Bohemian, edgy, casual, elegant, quirky, feminine, formal or even the classic, whatever your style, Rosegal houses it all. And when you actually start browsing, you are struck with amazement at the variety of styles, silhouettes, colors and patterns that you can choose from! Something that you may be deprived of at a brick and mortar store. Think geometric pattern, think monochromes, think asymmetric, think ruffles or statement sleeves, think classic patterns like stripes and chevron, think tropical, think animal prints or even think plus size…you have it all at this single-stop shop wonder.
Rosegal Women's Day collection leaves no stones unturned in turning you into a Diva, which I truly believe that every woman IS at the core. So all you lovely women, time to spruce up your wardrobe with pieces that speak of your individuality and enhance your personal style. Remember there is definitely a piece out there that has been made exclusively for you and which will reflect your personality most ideally. I certainly did choose my top 5 pieces on my wish-list from Rosegal. I would love to know about yours!
P.S: You can click directly on the pictures to shop!
Bohemian Geometric Print Dress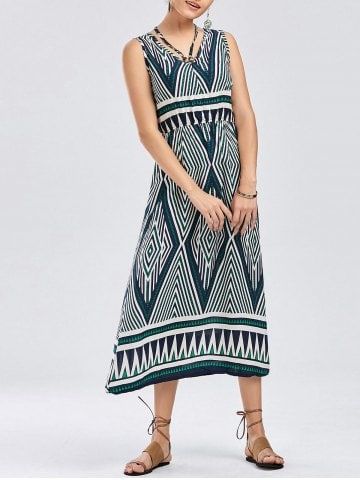 Floral Print Bohemian A-Line Dress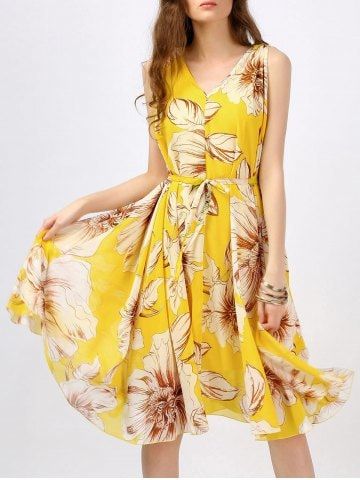 High Slit Pattern Maxi Low Cut Wrap Dress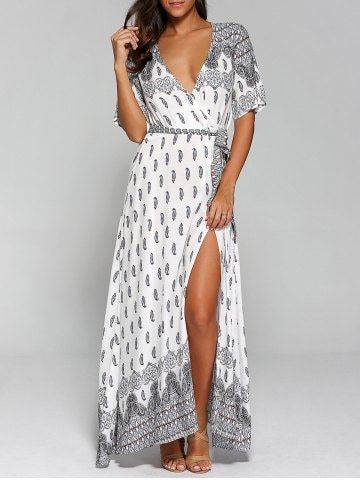 Long Sleeve Printed Romantic Boho Swing Beach Dress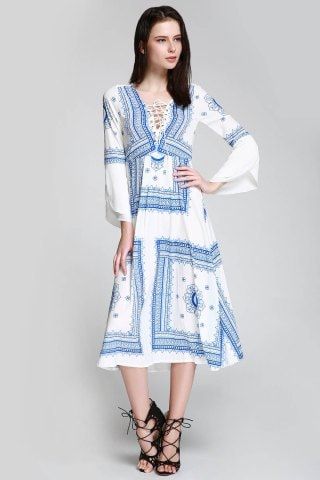 Trendy Spaghetti Strap Asymmetrical Pure Color Women's Dress