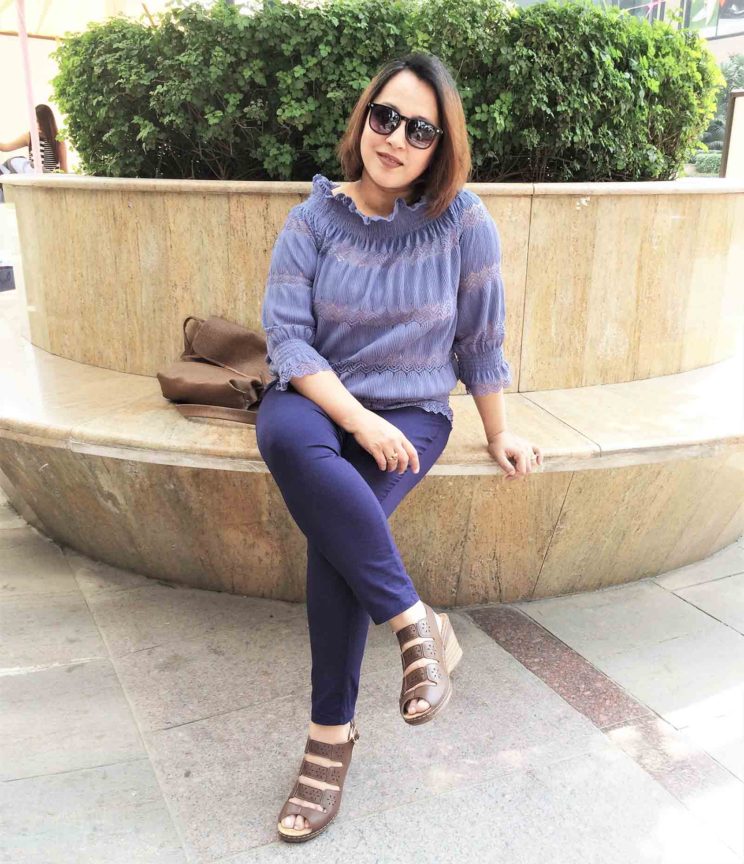 I love that the fact that it is officially spring now and therefore that perfect time of the year when I can flaunt my lace pieces. When you talk of spring, images of all things bright, sunny, colorful, feminine, flirtatious & happy instantly cross your mind. And trust me, this is exactly what my state of mind was when I wore this gorgeous, beautiful lace top from River Island. Lace is one of those materials that instantly softens up your look, lightens your mood, and allows you to dream a little. Even though I prefer pieces that are more structured and silhouette(y), this bluey-charcoal lace top got me completely. I think what I love about this top is the ruching effect alternating with the curvaceous sheer lace pattern which gives a very dainty and feminine vibe to the top. A not-to-miss detail is the ruffles edge towards the neckline. I think these small little details make this top a great choice for a romantic date in typical spring style!
With this cute, breezy statement top, all I had to do was keep the rest of my outfit very basic and minimal. By this time, you all know how much I love monochromatic looks and playing around with different shades of the same color. So for my bottom I grabbed my trusted skinny pair of pants in bright navy from Global Republic that gave a chic, fun, pop of color, vibe to the whole look. For finishing my look, I coordinated my deep brown striped sandals with a matching chocolate shoulder bag. Not wanting to take away the glory of the top, I kept my lips a light nude brown for that perfect, smooth finish.
What are the trends you guys are planning to follow this spring/summer? Do let me know in the comments below.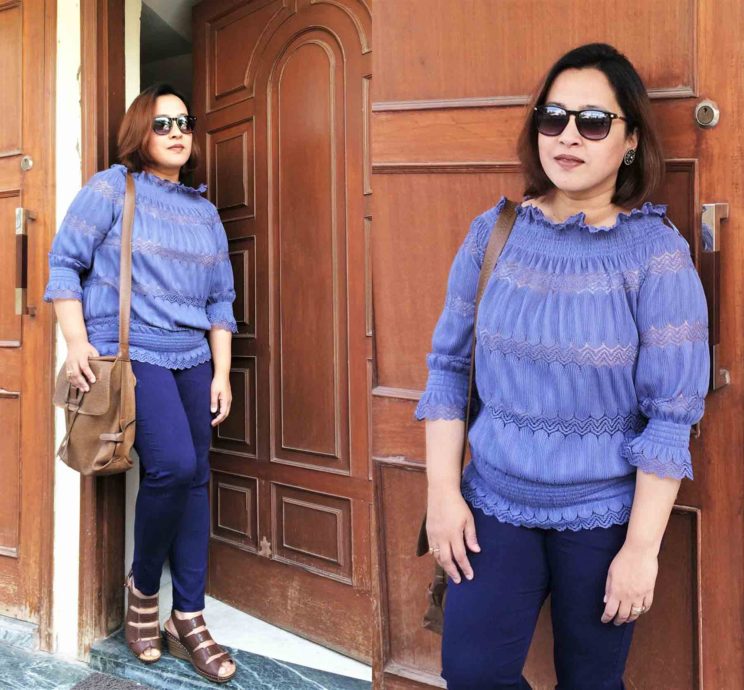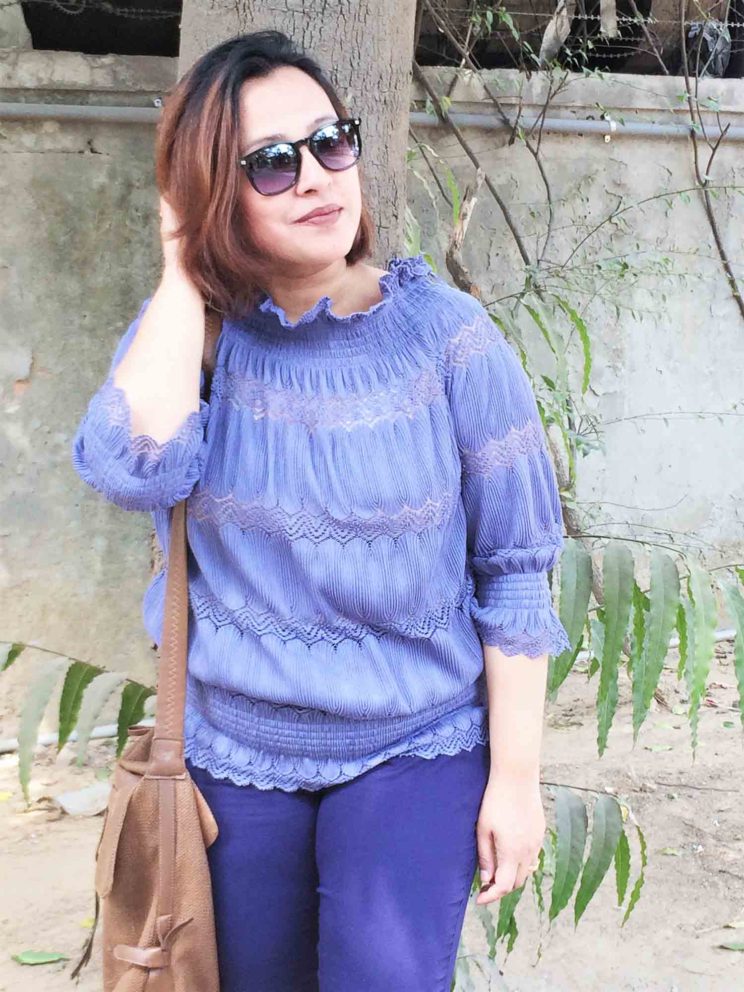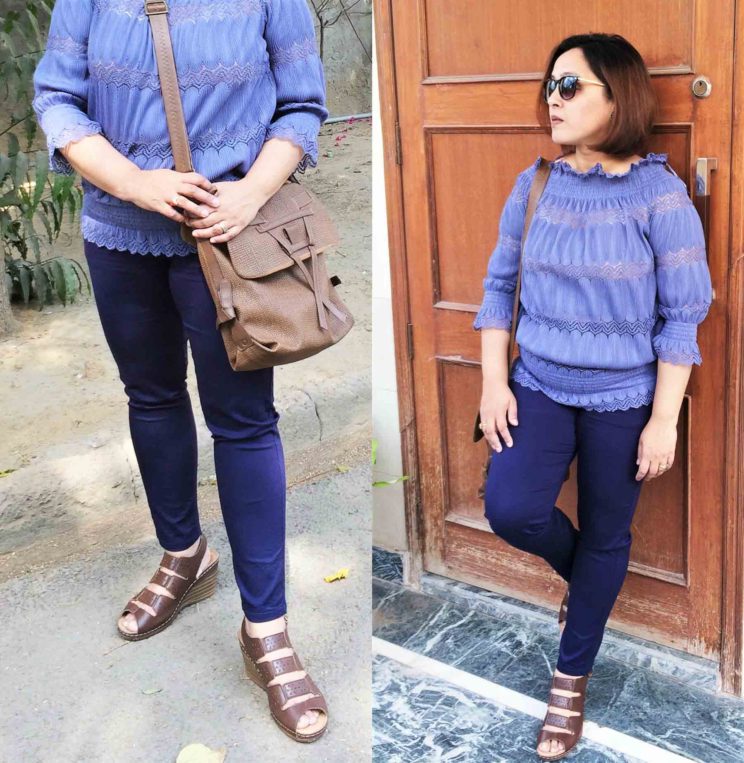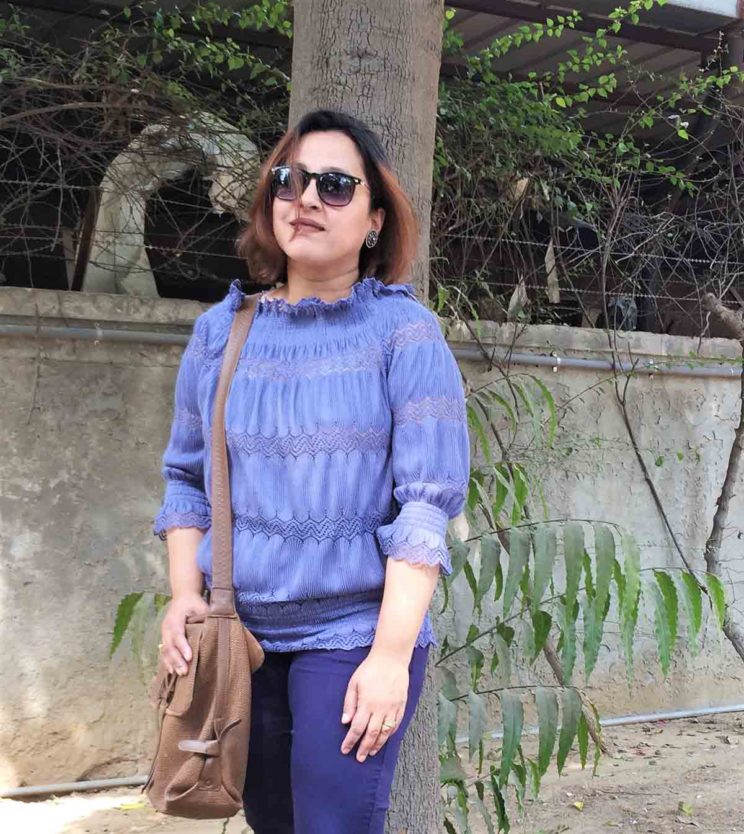 Lace & Ruche Top: River Island | Navy Pants: Global Republic | Chocolate Cage Wedge Sandals: Kins (Rajouri Garden Market) | Brown Bag: Lavie | Silver Round Earrings: Janpath