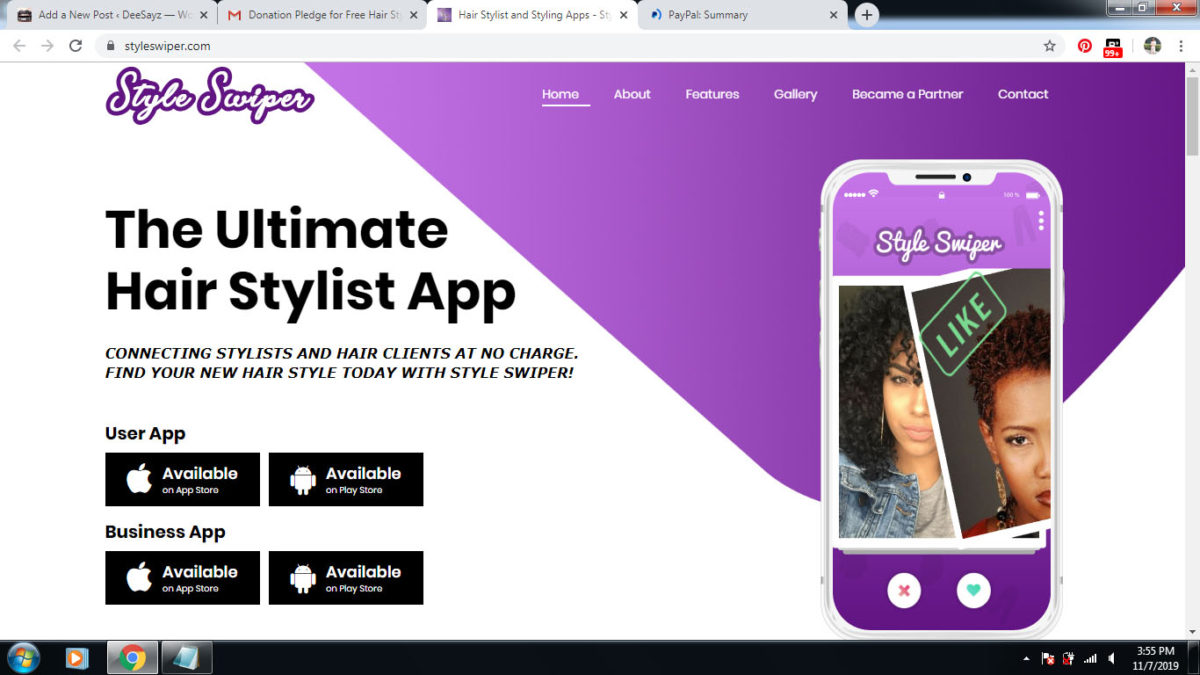 Have you ever dreamt of being in the spotlight? Well I am sure the image of you wearing the most glamorous of dresses in the swankiest of hairstyles and breathtaking heels sashaying down the ramp has crossed your mind more than once. Well Style Swiper has made your job just a tad bit easier by proving you the best of style & hair options from which you can choose the ones that speak to you the most!
I am sure you would agree that a change in your hair can alter your ENTIRE look—often for the best! But there's always the potential that you could end up making a big mistake. Maybe the color you chose is all wrong for your skin tone, or the length doesn't complement your face shape or the style simply may not be in trend. Unfortunately, whatever the issue, it's not as easy as hitting UNDO! This is where Style Swiper comes to your aid. It puts you in direct contact with the stylists and hair dressers who have huge experience behind them and are the perfect authority for guiding you about the latest trends and what would suit you best as per your personality. And even before you get in touch with the stylists, Style Swiper gives you the opportunity to find & browse through thousands of hair styles, cuts & styling techniques that you probably may not have even heard of or seen before! Cool, isn't it? Style Swiper eliminates the need for experimentation with hair colors & hair looks preventing damage to your hair in the longer run!
The main idea behind Style Swiper is to connect clients and stylists while providing the most interactive features for browsing, brainstorming and socializing. It is the ultimate app for finding unique hair & fashion styles in a quick, easy & fun way. You choose a particular style or styles from the app that strike a chord with you and get instantly connected with the nearest stylist/ salon offering those styles in your area. You can find/ filter the results by color, length & style. And now for the fun part! You interact & brainstorm with your stylist and simply get started to see the new trendy YOU. So getting a fringe or curly hair or a bob or building up drama with an unexpected hair color was never this confident, fun or trendy! And if you get bored quickly, simply click on your friendly Swiper and repeat the process.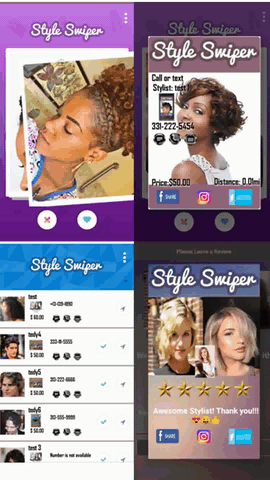 Style Swiper likes to keep the stylists & experts within its loop all the times. Hence there is a provision for stylists & salon managers to post their own styles thereby adding to the pool of creativity. Additionally the stylists are free to advertise their latest styles leading to greater awareness of trends. Some of the other top features of this great styling app include:
—Pay per visit billing model
—Social share cards to easily distribute your work or offer (It is kind of mobile business card)
—Stylist group chat to promote better interactivity and sharing of ideas
—Appointment requests to prevent wastage of your time
—Real reviews (only verified visitors are permitted to leave reviews)
So undergoing a hair makeover was never that simple & fun! You not only get to witness magic with your looks that you may never have dreamt of but also get to interact & socialize with the top notch experts in the hair & styling industry. It is a luxurious custom experience that picks on your modern day version of browsing through Vogue or Cosmopolitan and translating it into reality. With Style Swiper app handy on your phone, you will never regret a trip to your hair dresser again. This app is fun and addictive to play around with and will encourage you to venture outside your hair comfort zone.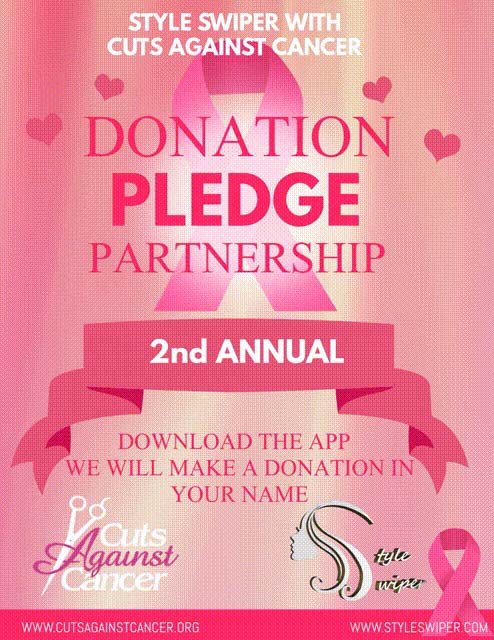 Style Swiper recently announced its second annual donation pledge partnership with Cuts Against Cancer to raise money for medical wigs. With each download from either hair stylists or clients, they will be making a donation toward Cuts Against Cancer's cause. So if you download the app today, you will be contributing towards a noble cause. Plus the donation that Style Swiper makes, will be in YOUR name. I think it's a stellar step taken by the app makers for a great philanthropic cause!