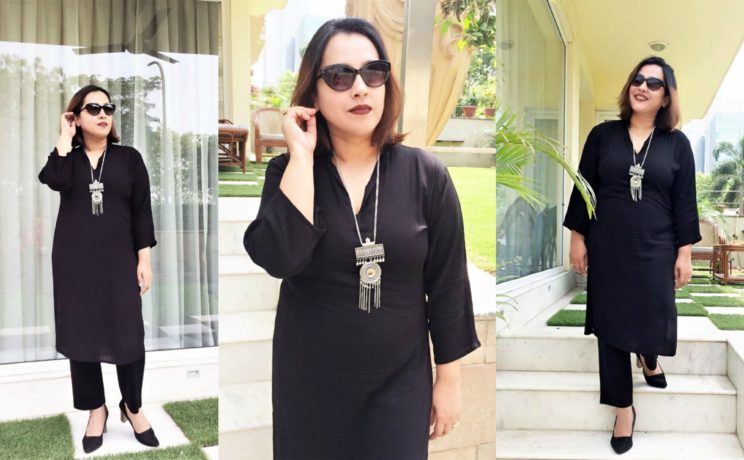 With me standing at 5 feet 3 inches, in the capacity of a fashion blogger, I am constantly looking for ways and means to look taller in order to do justice to the outfit that I have to speak about. Also there is no denying that with improved height, one tends to gain more confidence, better authority & superior stature. So today, I have come up with a very interesting post that gives you quick, easy tips to add instant height to your silhouette with actually going through the trauma of wearing painful heels. So basically this post is all about creating an illusion of height with the help of certain fashion hacks that will make you appear taller and slimmer. Some of the top ones are: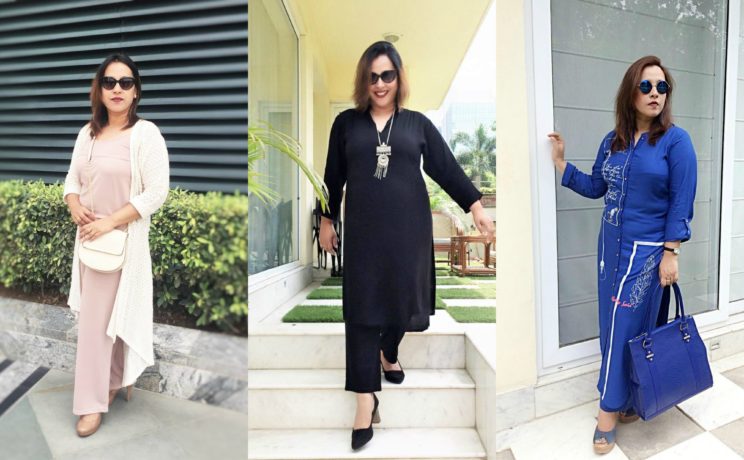 1. Go Monochromatic
I have adopted this time and again and just love the way how head-to-toe outfits in a single shade create a tall vertical line making you look tall effortlessly. With a total monochrome look, you'll look taller and more stylish. In order to enhance the visual effect, choose dark shades such as black, steel-gray, dark brown or navy blue. Luckily, these are also the best colors for special occasions and formal events, so you won't go wrong.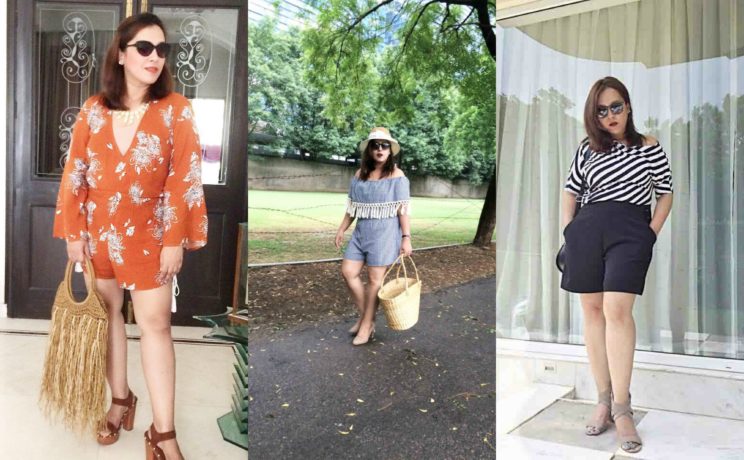 2. Go High-Waisted
Whether a pencil skirt or shorts, the high-waisted silhouette tricks the eye by elongating your lower body. It's a perfect trick that instantly adds length to your legs. You can show off the waist with a crop top or tucked-in tailored blouse. But remember to avoid Capri pants, that is, mid-calf trousers, because they take away height and emphasize the width of the hips visually. Additionally you could try rompers since they make your legs look longer.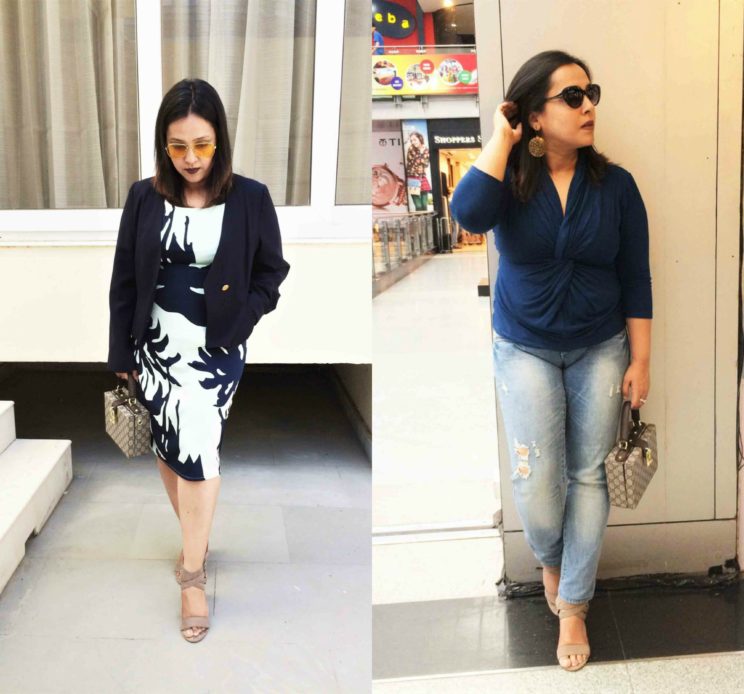 3. Attention to Style & Pattern
Think V-necks, whether in dresses, sweaters, shirts, blouses or t-shirts since V-necks enhance the vertical visual effect as opposed to round necks. Go in for pieces with vertical stripes since they are ideal to stylize and elongate your figure. Remember horizontal stripes will be your worst enemy, widening and shortening your silhouette. Wear tops, jackets and blazers at waist length, avoiding surpassing the hips. Also garments that fit snugly to the body are better choices as opposed to loose or over-sized ones.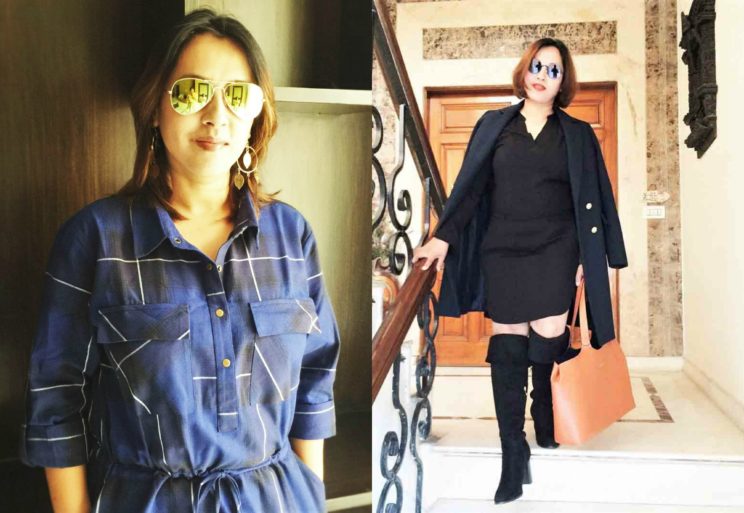 4. Opt for Short Hair
Longer hair strands can drag you down while bobs and pixies are a great way of highlighting your neck and shoulders.The best option is a short bob or a medium bob. Alternatively if you do not wish to alter the length of your hair, you can trick into creating volume on top of your head. It's one of the easiest and sure shot ways of looking taller. You can go in for a high bun, French twist, ponytail or simply tie a knot at the top of your head. This will not only give extra height to you, but also a break from your regular hairdo.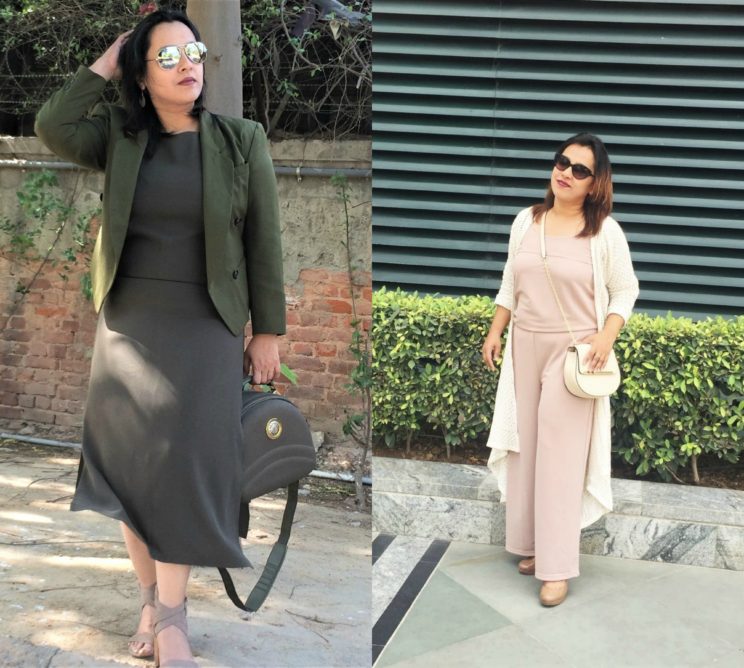 5. Nude Shoes
This is yet another trick you may have seen me adopting in lot of my looks. So while choosing shoes that help you gain some inches, you can select tones of beige, cream and nude that align with the color of your skin and instantly lengthen your legs. These days we have a lot of nude options in muted shades of khaki, grey, taupe and pink. Alternatively, if you do not wish to go in for 5″ or 6″ inch heels, you can certainly choose from more comfortable options such as low-heeled shoes, wedges or pumps (in the above mentioned shades) which will not hurt your feet as much.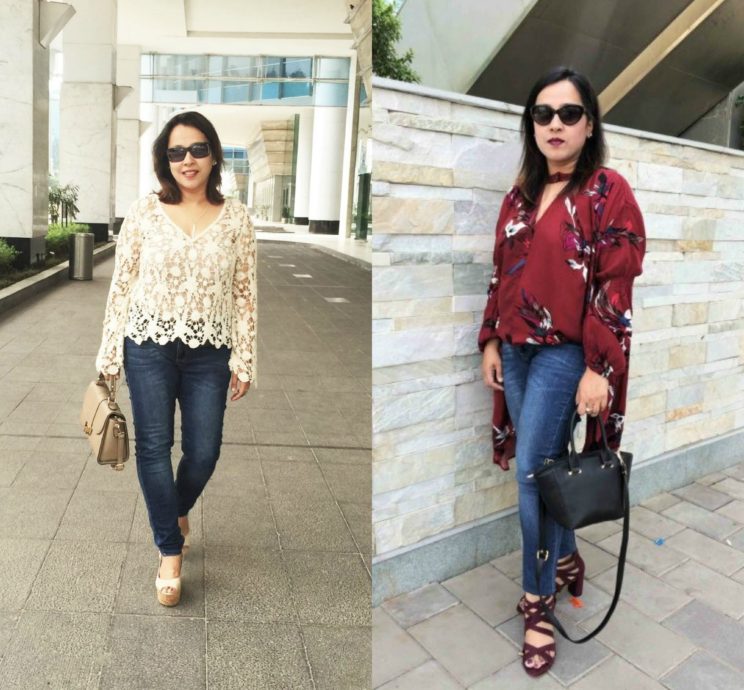 6. Think small bags
Yes, you read it right! The size of your bag matters a lot in deciding your appearance. It is always advisable to carry small or medium-sized bags rather than the big or over-sized ones. This is because big bags add more width to your overall look, and hence, make you look shorter. While the smaller, cute ones have just the reverse effect. Thus, always pick a bag that is proportional to your height. But definitely, smaller the better!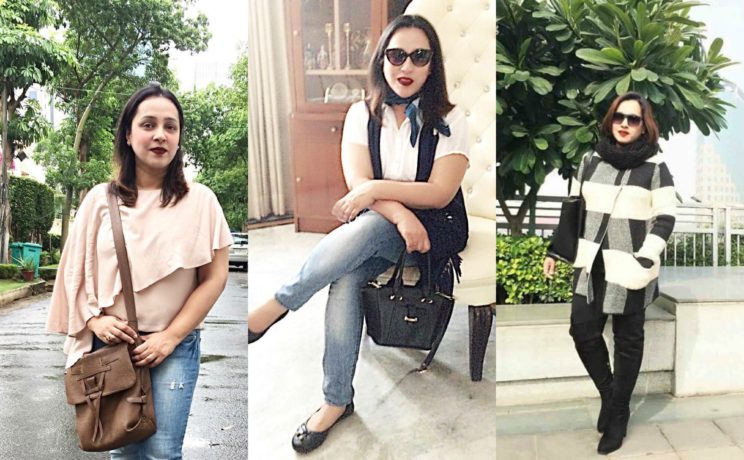 7. Improve your posture
One of the most important tips to look taller without wearing high heels is quite obvious but the most forgotten one, i.e. the Correct posture! Watch your posture and walk upright, keeping your back completely straight and your shoulders back. This is essential to not only give off a more elegant vibe, but also to look taller. If you usually walk with a hunched back and slouchy shoulders, take a look in the mirror. Correct your posture and you will immediately see the difference.
Try the above tricks and you will definitely come back to thank me for making you look taller and leaner!
FOR CONSTANT UPDATES, CONNECT TO:  FACEBOOK | TWITTER | INSTAGRAM