We've all seen them – those stunning women who walk into a room and all eyes are on them. They always seem to know exactly what to wear and how to wear it, and they make it seem so damn effortless. Well with my limited knowledge of fashion & style and some trend research, I have summed up here a few habits/ patterns followed by highly stylish/ fashionable women…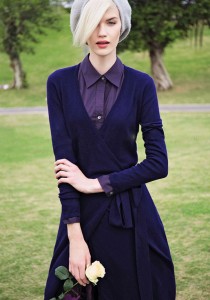 Image Source: Etsy.com
Never take fashion seriously: They do not take fashion/ style too seriously because they know that confidence is the biggest key. All stylish women carry their heads high, walk with confidence and carry the smile of a lifetime. Grace, cordiality & positive attitude are their best friends. Inspite of being most stylishly dressed and looking to her best, a stylish woman knows that at the end of it, it is her all round mannerism and disposition that will come to her aid after the first few minutes of the star gaze by the onlookers.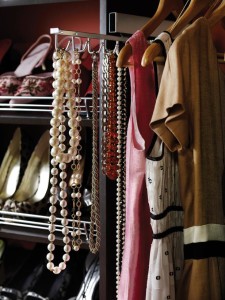 Image Source: HGTV.COM
Selective Wardrobe: OK, now we all are shopaholics to some extent or the other whether we admit it or not. We have surplus of Ts, pants, skirts, boots, necklaces, heels….and what not which we have bought over the years. I do admit that I suffer heartache at the idea of getting rid of even a single piece. But if you wish to stay stylish, do weed out the stuff that you no longer wear (trust me if you haven't worn it in the last three years you don't even need to think twice) so that your wardrobe only has the pieces that you will actually use, the real, choicest ones! More the clutter, greater the confusion.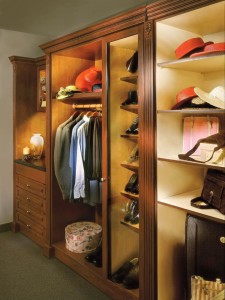 Image Source: HGTV.COM
Organised Wardrobe: Have a neatly organized wardrobe which makes it easier to choose an outfit as per the occasion. You can mix-n-match faster because you clearly remember what you have already worn with those black skinny pants or that red ethnic skirt in the past. And the real challenge lies in creating a new look with the same bottom/ same top because the rest of the stuff that you have will either make you look under-dressed/ overdressed for the occasion. So how do you do this in minimal time…well the answer is a neatly organized wardrobe.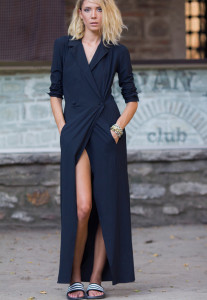 Image Source: Etsy.com
Experiment: You cannot go just by the existing trends you may have witnessed in the fashion shows or glossy pages of a fashion magazine or even inspired by Bollywood/ Hollywood . If you are truly stylish, you would be ready to break the rules, take risks and push your limits to create your own style statement. Take the case of a classic shirt worn with the jeans…well you could tuck it in and add a belt for that slick look, or simply unbutton an extra button for greater sensuality, roll up the sleeves for extra confidence, add a jacket for that semi-formal look or simply wear a scarf in any of the hundreds of styles to look casual & chic…. ( will be doing a post real soon on this) !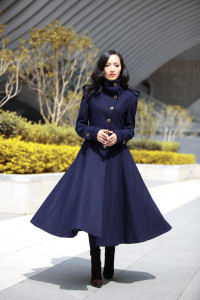 Image Source: Etsy.com
Attention to detail: Well this is self explanatory…As they say—"Perfection lies in detail"; so it's imperative to have a basic understanding of fit, fabric & color and off course your personal sartorial sense of style. Whether it's head-to-toe black worn with the perfect shade of red lipstick or a highlighter pink coat in the dead of winter, stylish women always seem to know how to use color and prints for a greater dramatic effect. You'll never find a highly stylish women tugging at a skirt that's too short or fussing with sleeves that are too long. That's because she knows that fit is everything. A mismatched shoe or an over –the –top accessory can ruin the best of designer outfits and vice versa.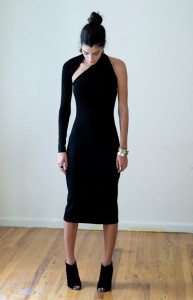 Image Source: Etsy.com
6.Ready with basics: Yes, and at all times including those "I-don't-have-anything-to-wear-moments" where one can always cook up a smart combination and raise it a notch higher with that glittery neckpiece or antique danglers or even those skinny pumps. A stylish woman will always invest in the basics that meet her needs. I mean besides the regular blue denims & white T, the perfect LBD, the heavily embellished traditional sari, the structured formal jacket, black peep-toes, etc……one needs to figure out what works best for her body type and her signature style and be always prepared with it for every occasion. An assorted collection of scarves/ other accessories come in handy to spruce up any look.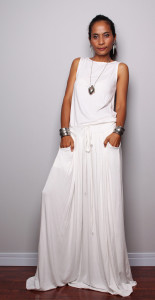 Image Source: Etsy.com
Not brand conscious: Everyone loves brands but can we all afford it, well not really and even if yes, well not at all the times. Anyways the good news is that a stylish woman will never be brand conscious. She would always prefer quality and design over brands & labels. Now that design may come at a price but she is not afraid to part with her hard-earned cash as long as it is in coherence with her own sense of style and enhances her look & personality. And those pieces could be from a thrift store, a Zara store or from an Armani. So never be scared to enter stores/ shops which may not have a brand value because you may just find that antique little anklet which you had been searching for years to go with your banjara skirt & choli….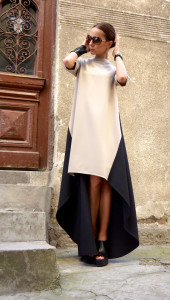 Image Source: Etsy.com
Never Over-do: Easier said than done but it always pays to look naturally beautiful rather than adding those unnecessary layers of clothes or make up or even the flashy accessories. A highly stylish woman will always appear a tad bit cooler than her counterparts just by trying not too hard (if you understand what I mean). Let's say she would be wearing a classic jumpsuit when every other woman would be flirtatious in her short party dress or she would be donning a pair of comfortable wedges when every other woman would be wobbling around in her heels or even sporting a messy bob/ blunt over the neatly blow-dried long tresses…small things that always make them look a little less "done." Not at the risk of sounding under-dressed, but it is always safer to look under-dressed than overdressed!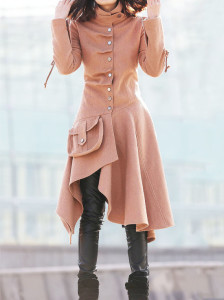 Image Source: Etsy.com
Well broadly speaking, a highly stylish woman has her own signature style and knows what works best for her body type, personality and lifestyle. If a new trend crops up that's interesting and fits her aesthetics, she'll definitely give it a chance. But she isn't a slave to fashion and has a discerning eye for which trends to adopt and which ones to ignore. Experimentation & innovation coupled with confidence & grace work best for every stylish woman!