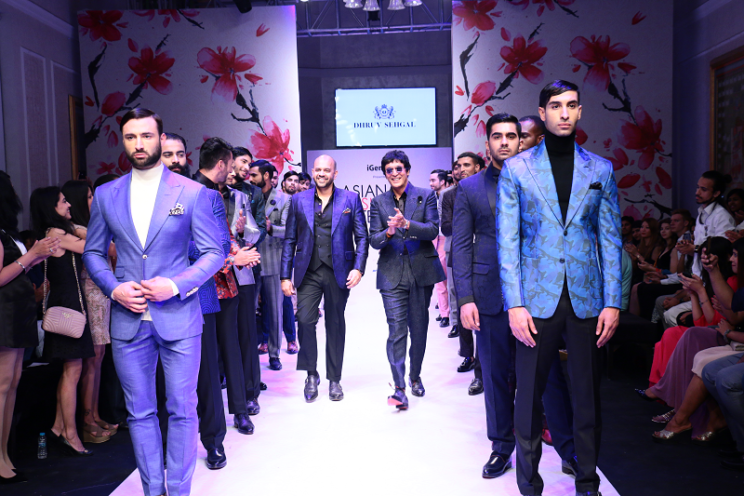 It was a stunning soiree of beauty, colors, innovation & grace! With almost 50 talented designers, a young & enthusiastic team and nearly 3000 distinguished guests, the Asian Designer Week (ADW) hosted the extremely anticipated & most eagerly awaited 6th season of Spring/Summer fashion fiesta recently, at Bikaner House, New Delhi. As always ADW boasted of a remarkable presence of some of the most amazing & power packed portfolios of New Gen Designers, Fashion entrepreneurs and International designers from across Asia. It showcased the talent of a pool of designers, young & not-so-young, established as well as emerging, with participation from six countries across the globe—Afghanistan, Nepal , Bangladesh, Myanmar, Kazakhstan & Srilanka!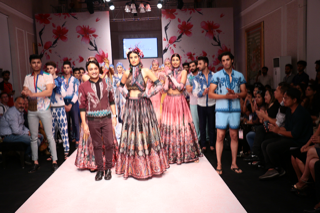 Designs by Rajdeep Ranawat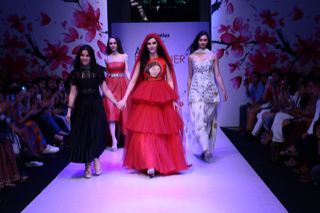 Designs by Nazila Couture
As ADW is acknowledged to promote new & emerging talent along with renowned names in the industry, fashion lovers had a riot of style and some great trends to witness with an underlying emphasis on sustainable fashion. The opening day of ADW showcased the mesmerizing collection by Rajdeep Ranawat, one of the most prominent names in the Indian Fashion Industry followed by the vibrant yet graceful clothing by Nazila Couture (Afghanistan).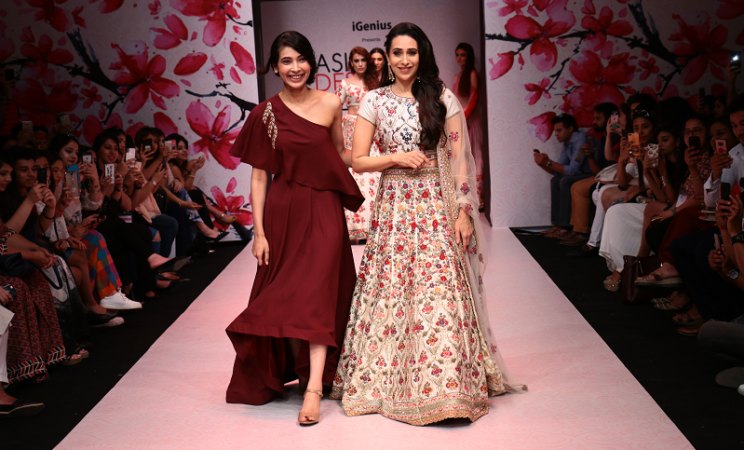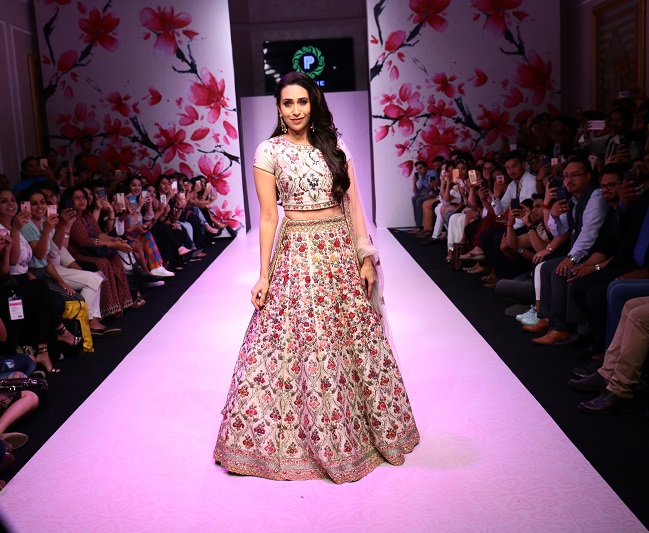 Perrie by Priya Raut
Bollywood Diva Karishma Kapoor stunned the audience with her gorgeous looks & graceful ramp-walk in an amazing collection by the label "Perrie" by Priya Raut, the designer from Nepal. Perrie is all about celebrating the ethnicity and femininity of a woman. Priya has used subtle colors and intricate design motifs to bring out the best of Indian culture through her collection keeping in mind the concept of sustainable fashion.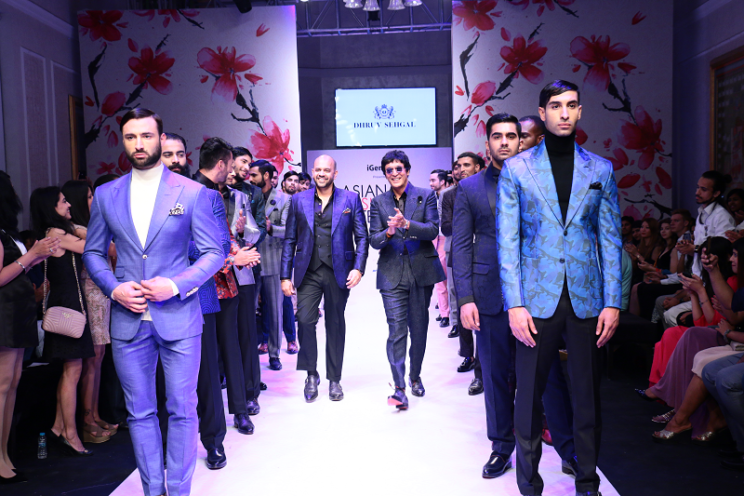 Designs by Dhruv Sehgal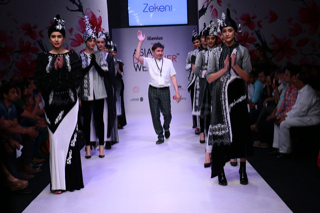 Designs by Abishev Kairolla
One of the other highlights of ADW was the mens collection presented by Dhruv Sehgal with the dapper Chunky Pandey as his showstopper. His collection was high on style quotient and very slick & absolutely chic. Abishev Kairolla, an acclaimed fashion designer,from Kazakhstan also showcased his collection depicting his love for sustainable fashion.
Needless to say that all three days of ADW, were power packed with the required glitz and glamour with unfolding of many untold fashion stories and tales of perfect amalgamation of beauty, style & trends that the audience would cherish for a very long time.
Few Words from the people behind ADW
———————————————————-
Robby Rawat, Co-founder & Managing Director, Asian Designer Week quoted, "Our basic aim through this platform is to provide opportunities globally to young and emerging designers.There is so much to learn, collaborate and market internationally. The global fashion industry is huge and it's going to get bigger and bigger every season. And to tap this market we need to communicate with the outside world and understand its trends and expectations."
Mr. Vivek Rawat, Co-founder & Creative Director, Asian Designer Week added, "We had been receiving a lot of applications from new designers who really aspire to mark their strong presence in the fashion industry. We have always realized the potential of this untouched section of designers who could bring revolution in the fashion industry and hence we decided to offer more to them. That's why this time, we have focused more on the young and emerging talent and hence you will see a lot of fresh talent.They may be new but they are very talented and have the ability to blow your creative minds with their collections."
For more information: Click Asian Designer Week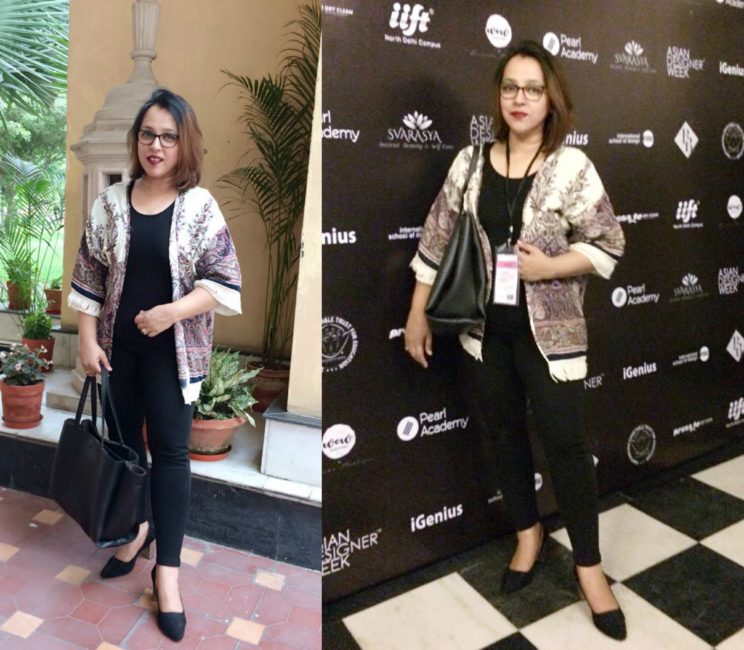 Pants: ZARA | Black T: CODE by Lifestyle Stores |  Pumps: Vicenza | Black Tote Bag: GK M-Block Market | Bohemian Print Shrug: Ginger by Lifestyle Stores