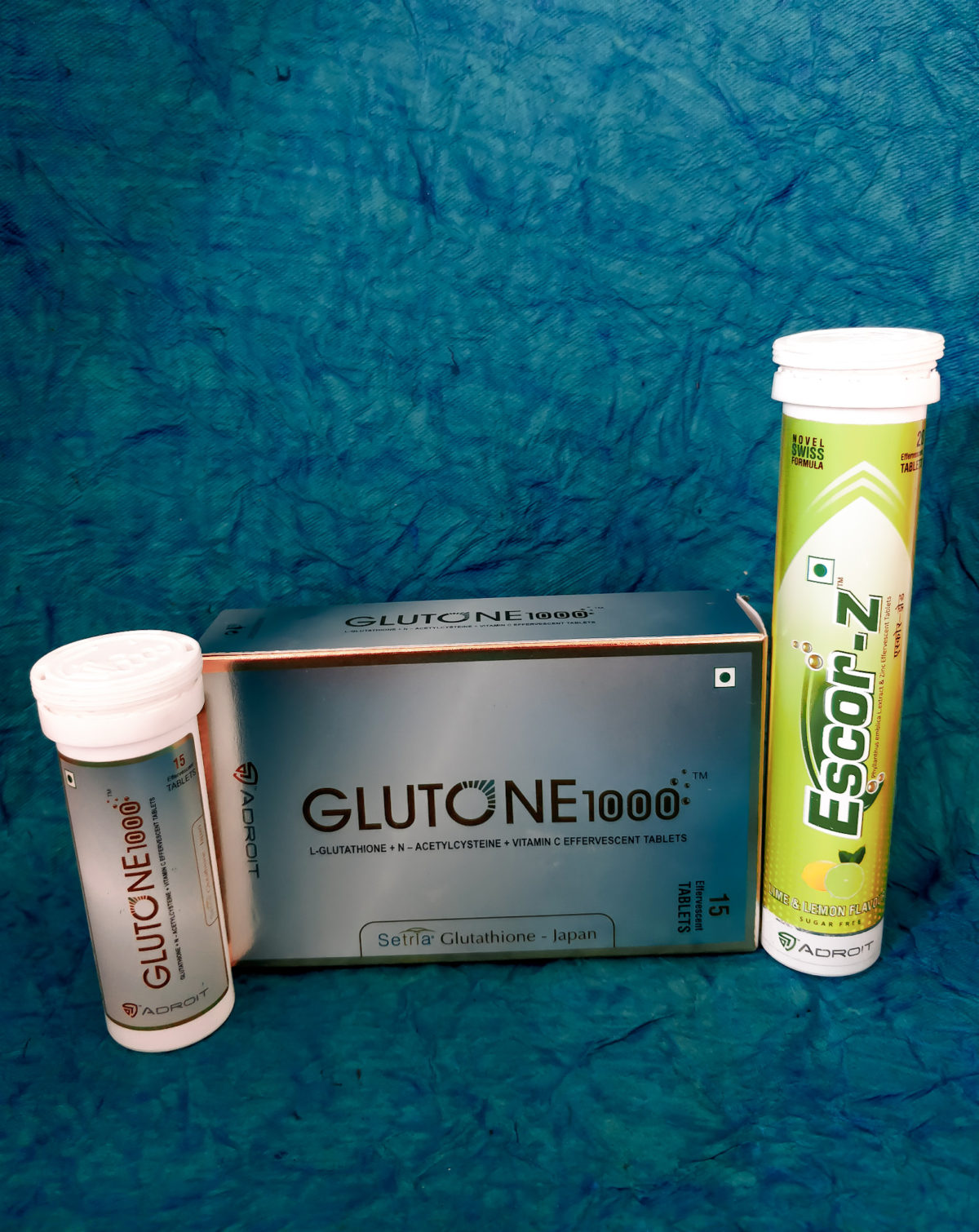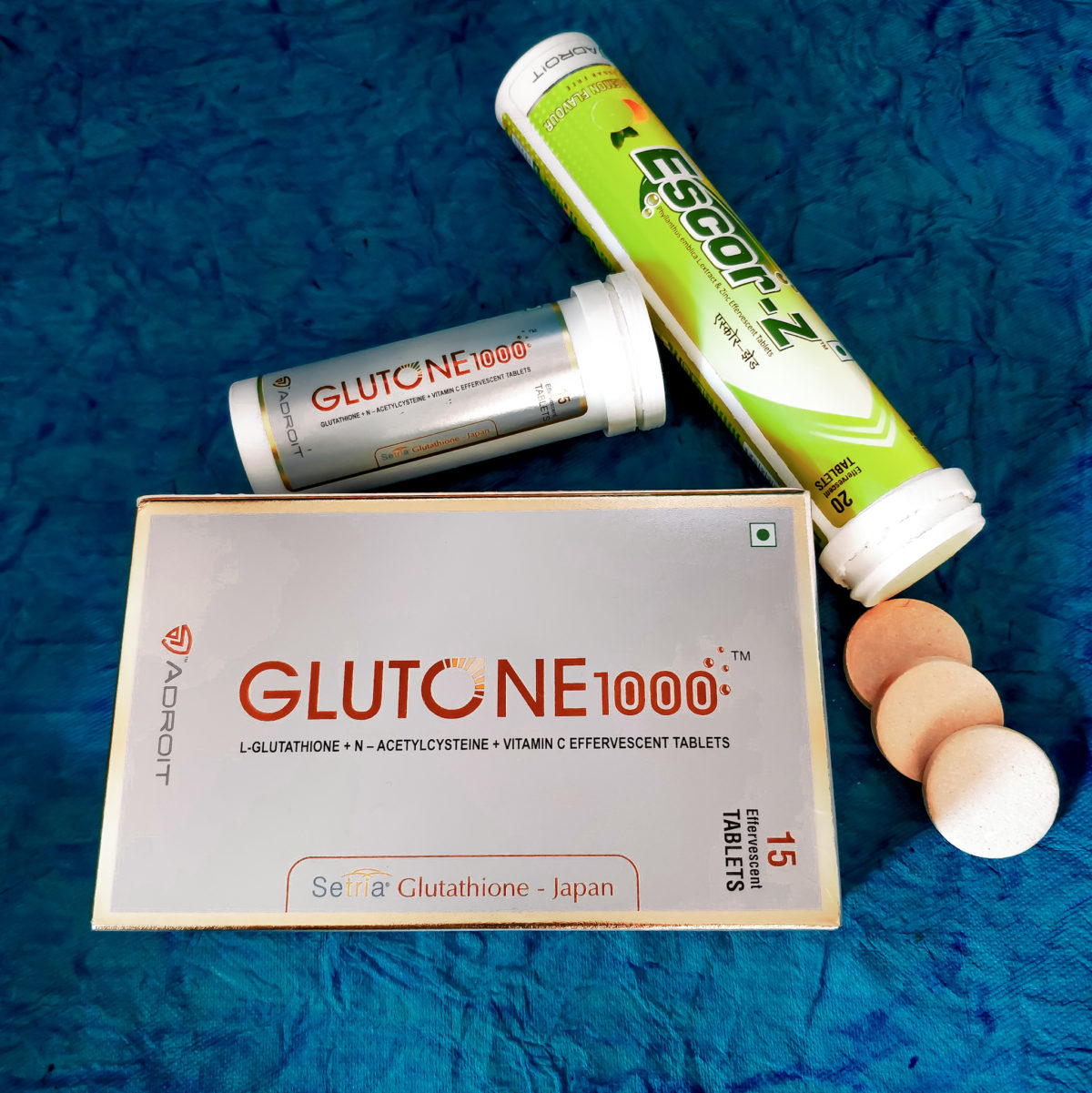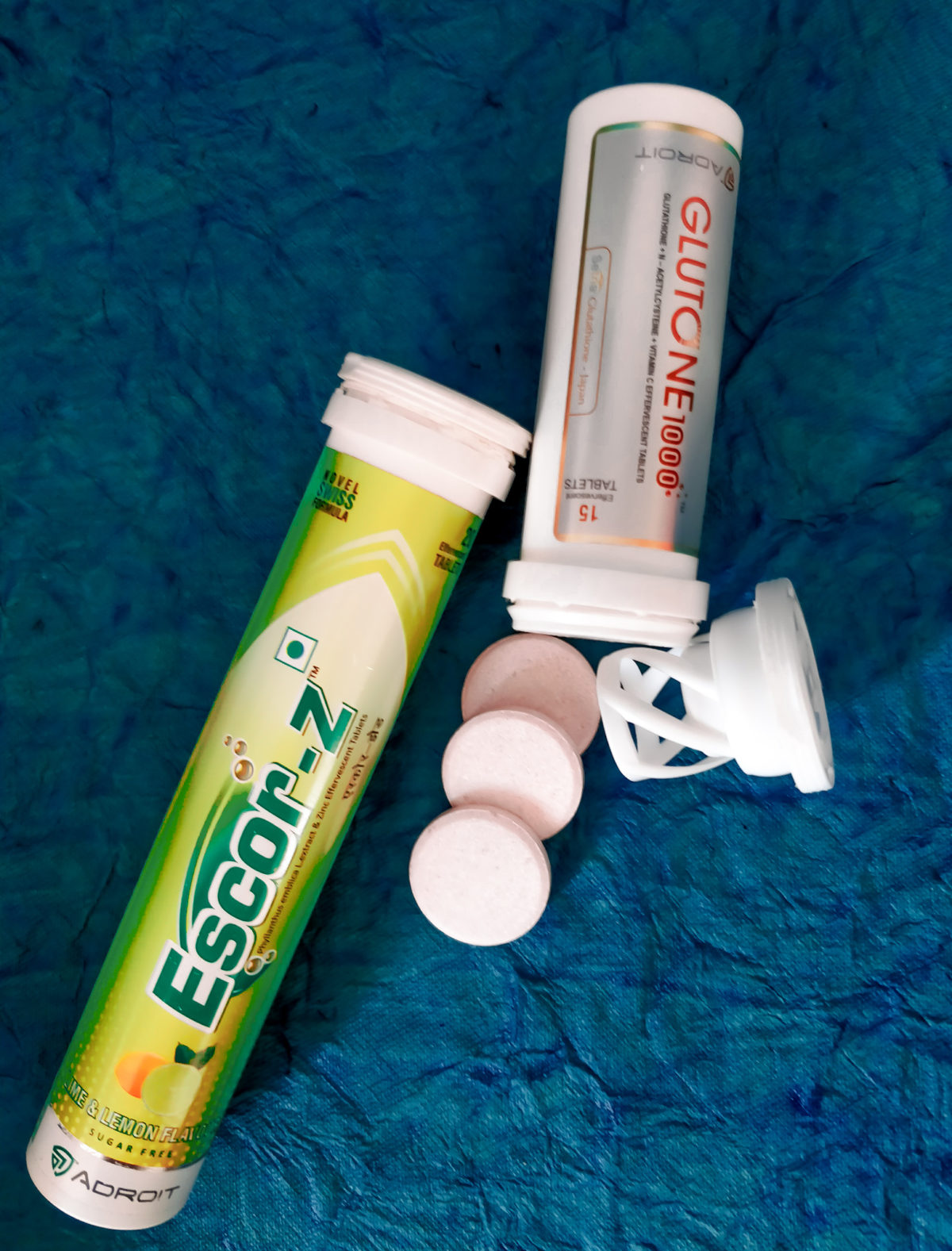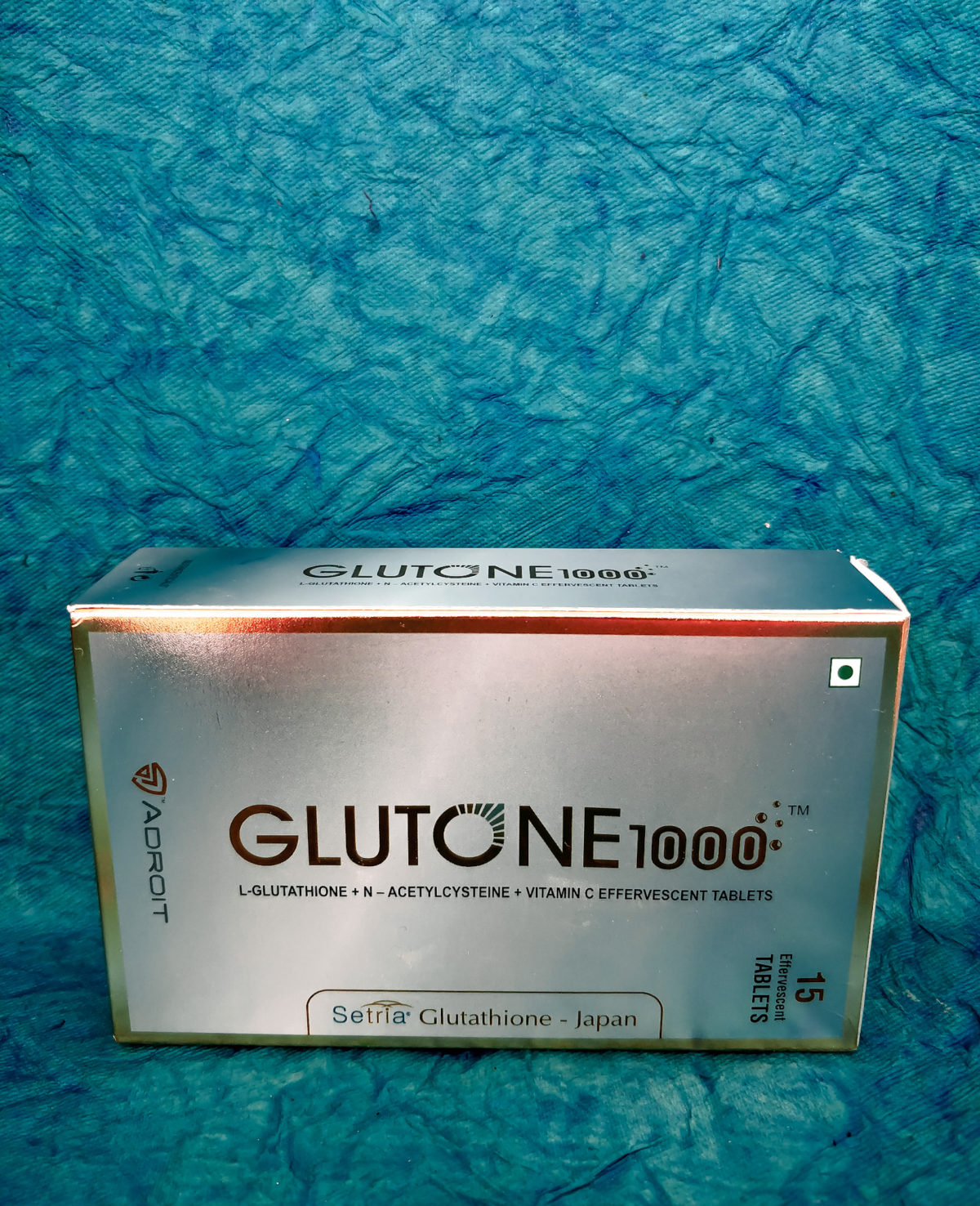 A clear, healthy, glowing skin is every woman's dream!  And why not? We are living in an age where science, medicine & technology have advanced to an extent that nothing is impossible. And as far as our body is concerned, clinical & cosmetic industry has made such incredible advances that skin care & body care have become very simple, easy & affordable!
One such product that I sincerely recommend is Skin Lightening Combo Glutone1000 with Escor Z from Adroit Biomed available on clickoncare.com .It is a health supplement that has multiple benefits, primary being a radiant, clear, even skin. It is basically a skin lightening supplement that prevents the damage caused by the environmental pollutants, harmful sun rays, aging and all other factors that can cause our skin to become dull, dark, dry and blemished. Just as we use cosmetic skin creams for a smoother, brighter skin as a part of our daily routine, adding Glutone with EscorZ into our daily routine works upon addressing our skin care issues from the very roots.
Let us take a deeper look into how this amazing supplement works on our skin. Formulated with a unique blend of L-Glutathione, Vitamin C and N-Acetycysteine, Glutone 1000 works towards improving your skin tone in both covered & exposed body parts. Now Glutathione is body's own antioxidant which is critical for optimum health of every cell in our body. It's often referred as the master antioxidant as it is essential for healthy immune function, detoxification, and skin health. While Glutathione constantly improves our skin health & texture, Vitamin C and N-Acetycysteine aid in improving the levels of Glutathione in the body as well as its absorption. Also Glutathione levels decline with age. Therefore supplementing Glutathione orally is important to ensure healthy, smoother, aging. Glutathione imparts skin lightening and anti-aging benefits as well while reducing wrinkles and firming the skin all along. It enhances production of lighter melanin pigment (pheomelanin) over its darker counterpart (eumalanin) thereby imparting us with a beautiful, fairer and even skin tone!
Coming to the other part of this combination, Escor Z is a rich source of Vitamin C that helps fight free radicals boosts collagen and lightens the skin. Our body is constantly producing free radicals by virtue of biological reactions and external factors such as UV radiations, pollution and chemicals. These radicals degrade the collagen and lead to melanin over production resulting in a dull & dark skin. So it is basically this free radical overload that is neutralized by Escor Z leading to a detoxified, radiant skin.
Once you have made the decision of going ahead, all you need to do is prepare yourself for a nice, fizzy drink every morning. It is that simple! Unbelievable….right? Simply add a tablet each of Glutone & Escor Z to a glass of water and wait for the magic to begin. After about two minutes when both the tablets have dissolved you will be in for a tasty, lime n lemony, fast action drink that will radically detox you to give you a smoother, brighter skin and reduce the dark spots, scars & blemishes for good ! And a regular consumption will not only brighten the appearance of the skin, but also strengthen your immune system and build your stamina.
With great testimonials and stellar reviews from the existing users, Skin Lightening Combo Glutone1000 with Escor Z is touted to be one of the top skin supplements of today that is as important a nourishment for your skin as the right kind of food or the right kind of skin cream. Also this supplement is 100% safe with no side effects since this is not a medication but only a health supplement designed carefully for all kinds of body types. For optimum results, you must take this supplement for minimum four months. However with proper usage and balanced diet, you will be able to see the results after 30 days itself.
So let us spare some time from our busy schedule, and celebrate our skin in all its glory. We owe this much to ourselves! After all it is our skin that embodies our true being and covers it safely & securely. Therefore it becomes our duty to nourish & enrich it in every way possible. Thanks to this remarkable skin care supplement that a beautiful, vibrant skin is not just a dream but a reality!