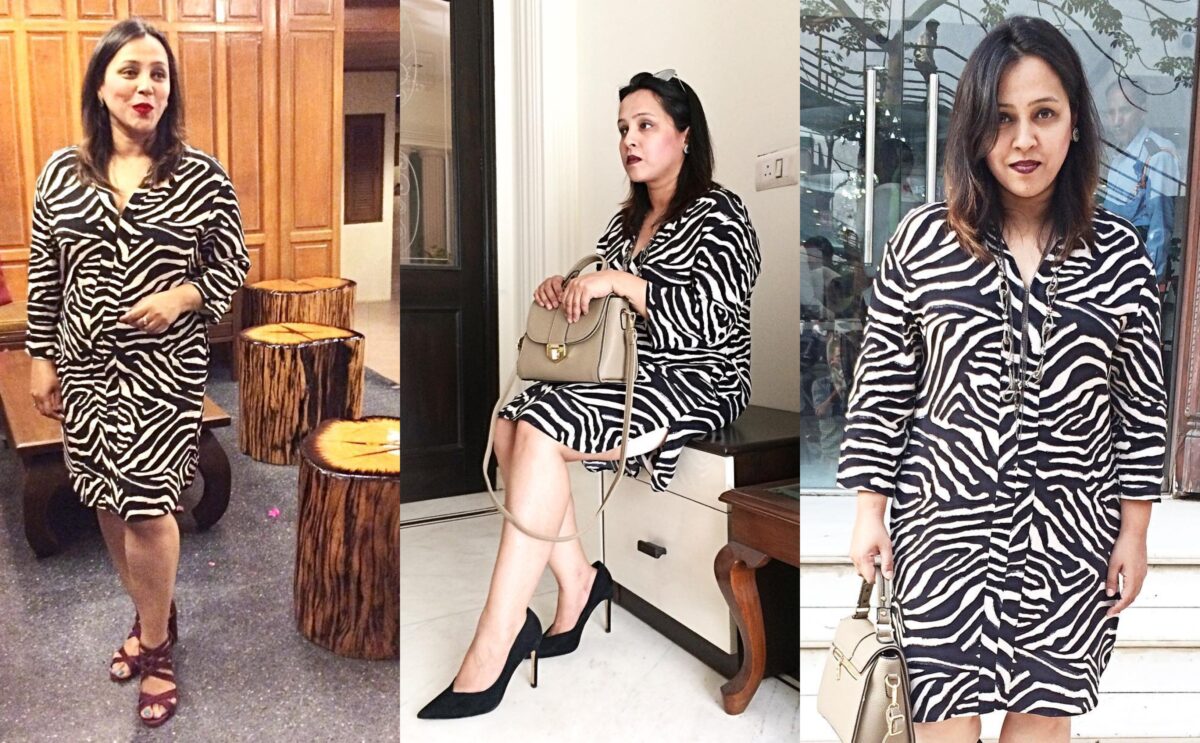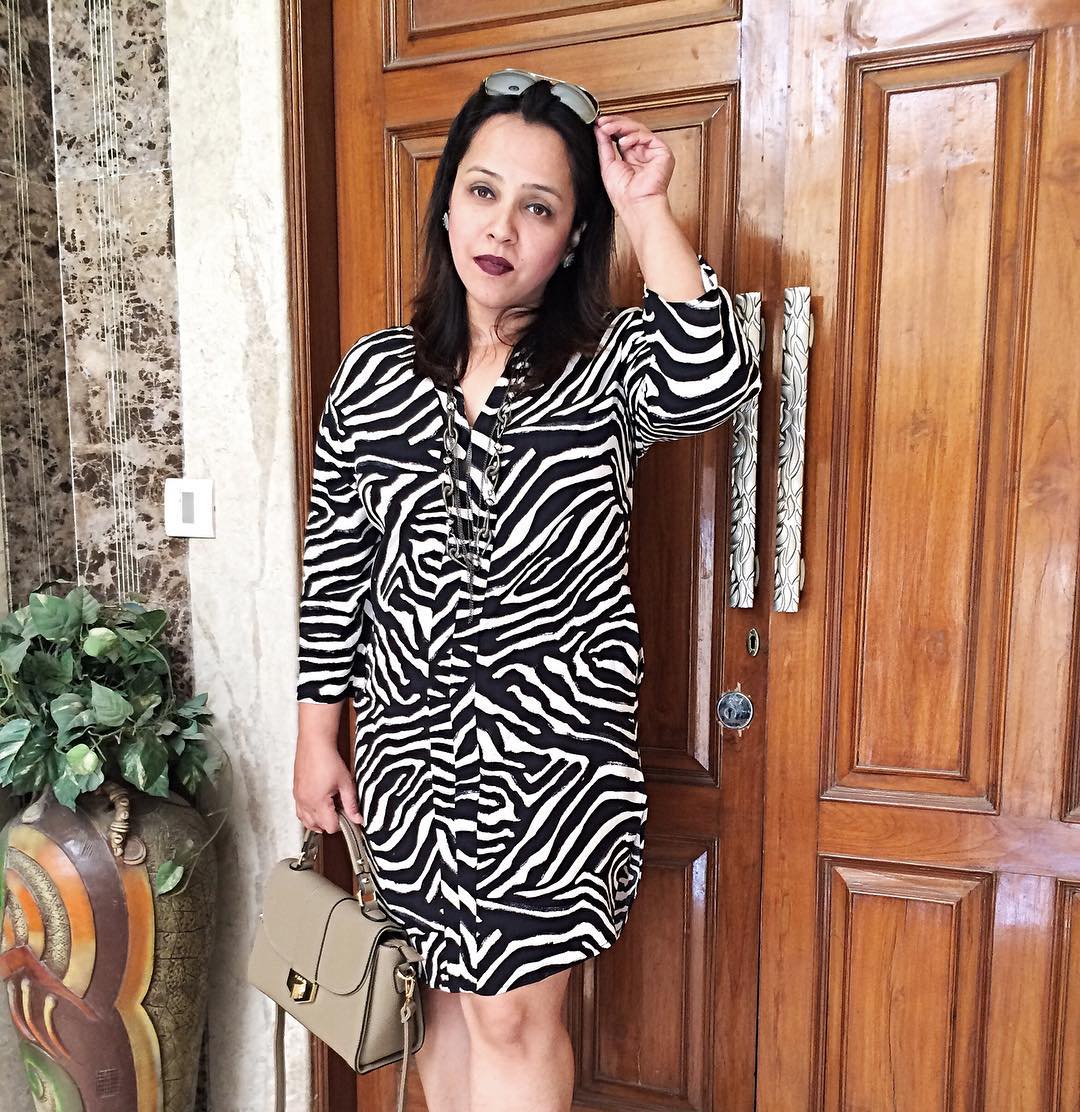 Yes, this one seems to have grown upon me exponentially! Though I am a sucker for stripes, but recently I found myself wearing animal print, rather repeating it without any qualms. This zebra print tunic dress, which is quite old, is a great transitional piece that has doubled up my wardrobe instantly. We will see how, a little later. Now zebra print is a true fall classic but every year it has a little twist to it. This season, I've noticed that prints in general whether animal or not, have been on a larger scale with more bolder & bigger design elements. But the best part about animal prints is that one can always play with proportions and print sizes to achieve the desired look.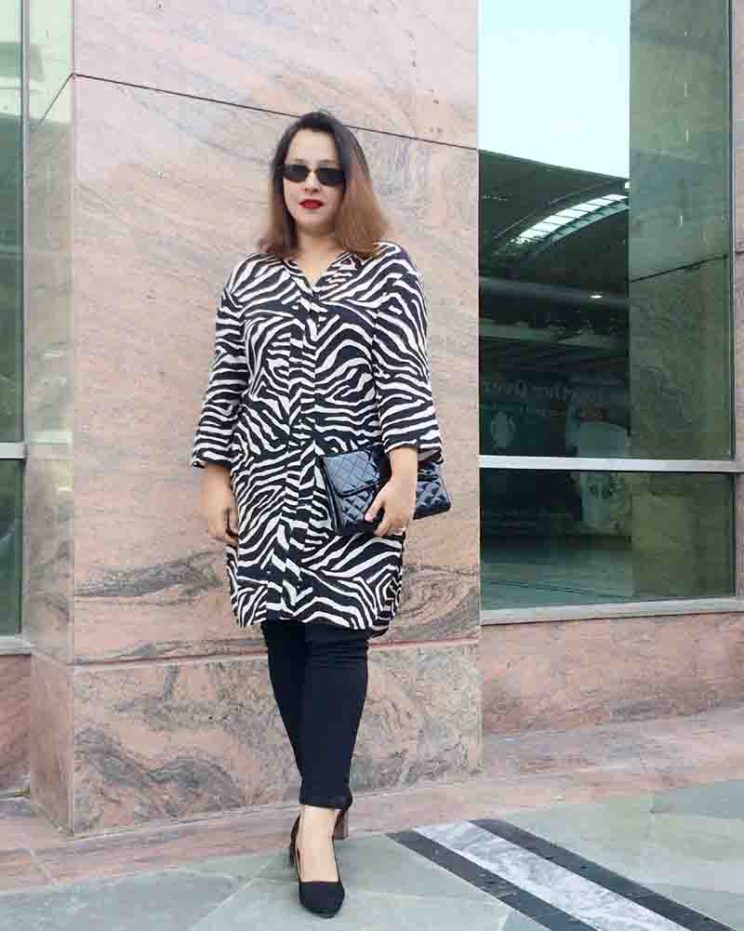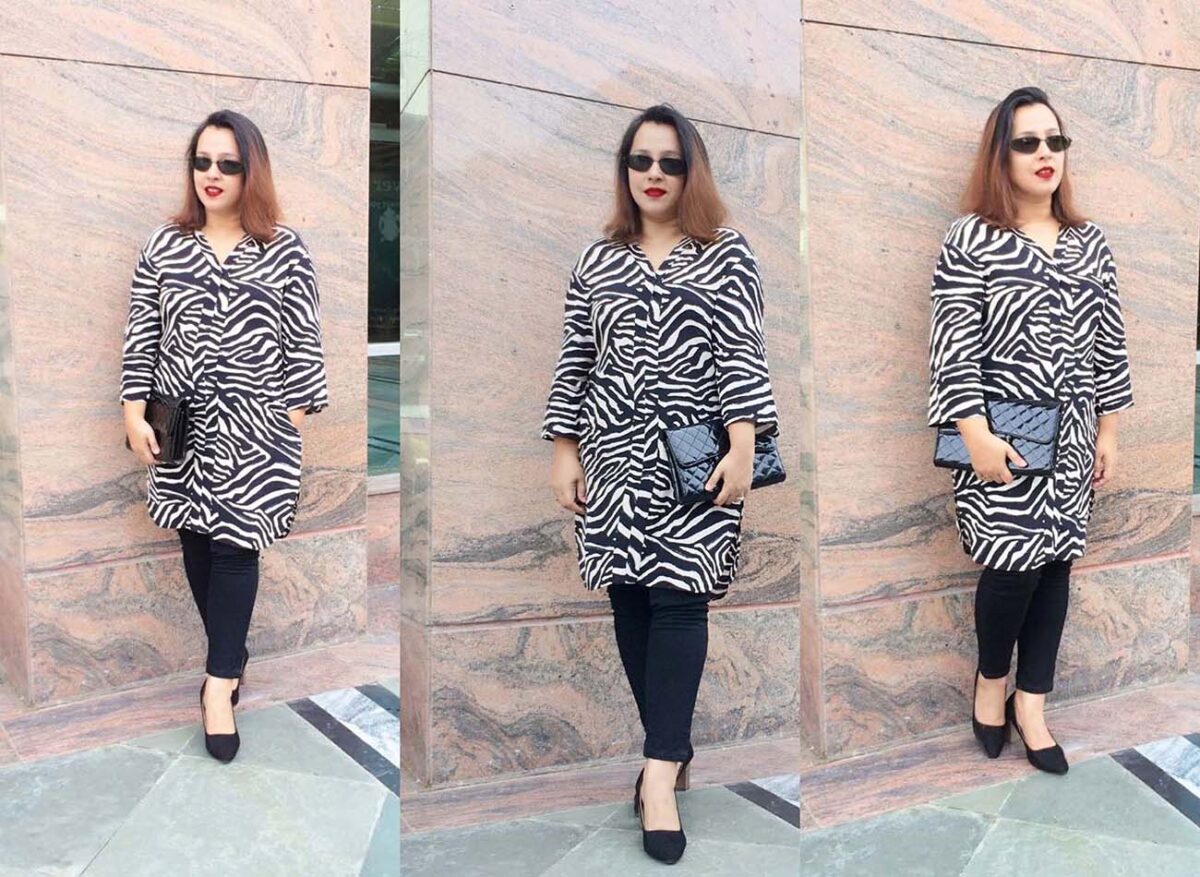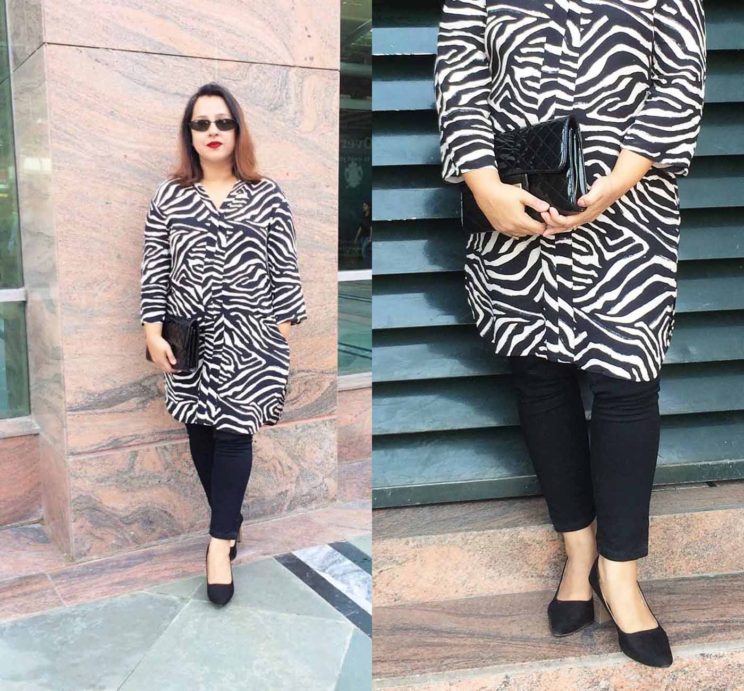 Coming back to my animal print dress, I love how effortlessly it can be transitioned from a formal, to a semi-formal to a casual to a boho look instantly. Pairing it up with a good pair of formal heels and a structured tote, as I did in the past, made me ready for a formal event. If you were to add a black structured blazer, you could be office ready and carry your zebra pint to office with panache. For a more relaxed vibe, you can add a pair of black leggings which can certainly help dress down the look for a casual outing. And now for greater versatility of this zebra print, I recently tucked it in with a navy linen skirt and black heels and finished the look with oxblood lips. This was such an easy way to incorporate a print in my party look without looking overwhelming and yet adding an element of fun to my look. And just within days of wearing my favorite print, I restyled it again, though with a twist this time.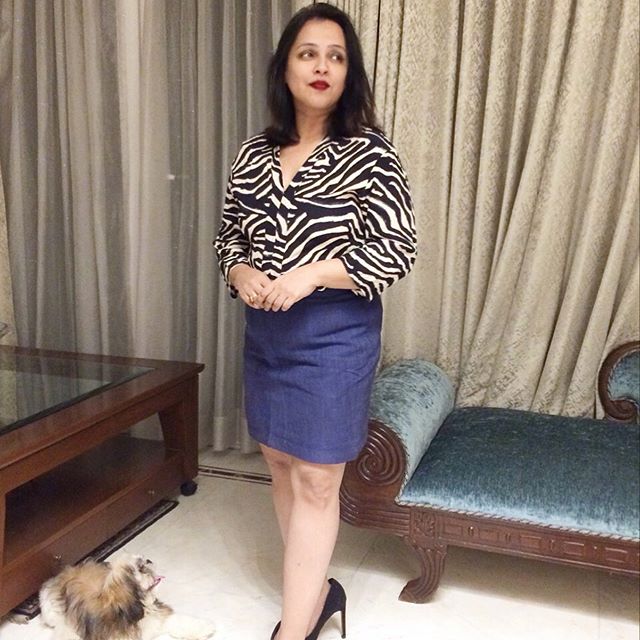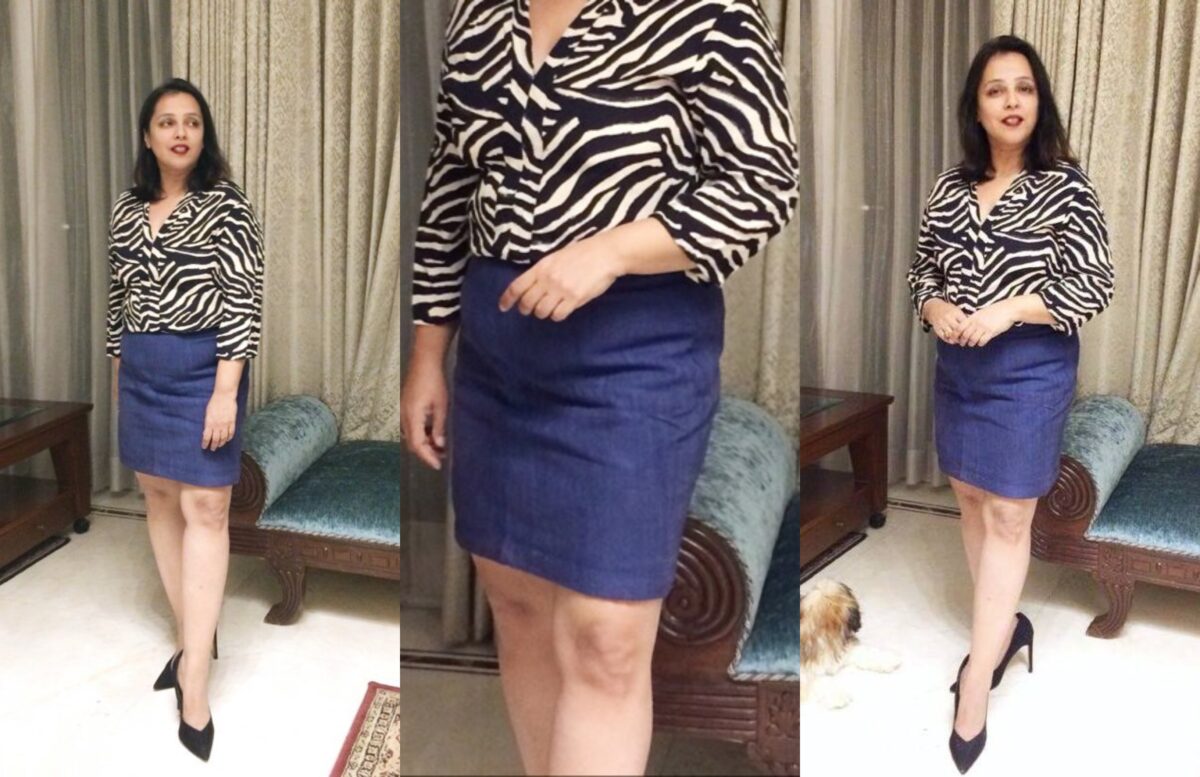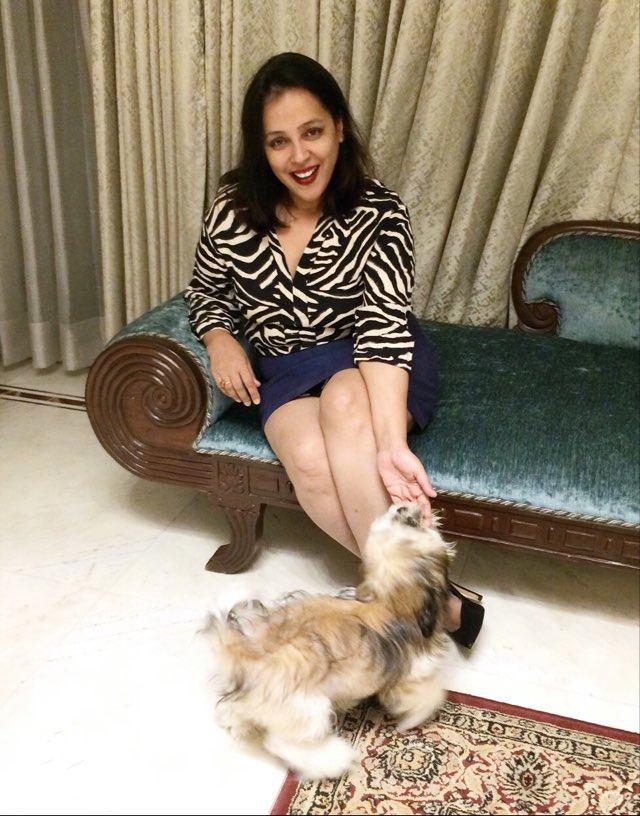 Inspired by my bohemian instincts, I gave my animal print dress a semi-boho vibe with an olive pair of culottes, layers of silver jewelry, a pair of black strappy heels and a matching tote bag. I was amazed with the results and quite pleased with myself. With just a few boho style accessories, I was able to create a versatile look that could be carried to the streets, a friendly brunch or to a music festival with equal flair. You could replace the heels with boots or even add a layer of long jacket or a trench for a more edgy vibe.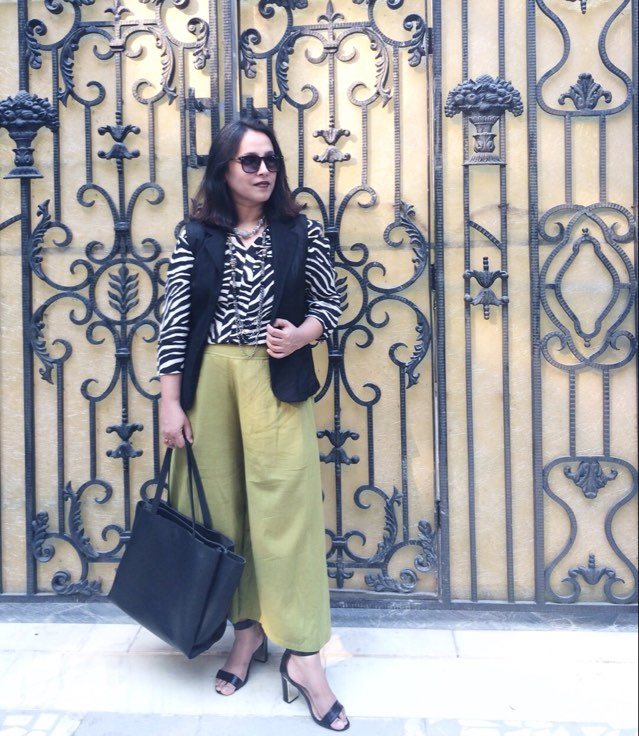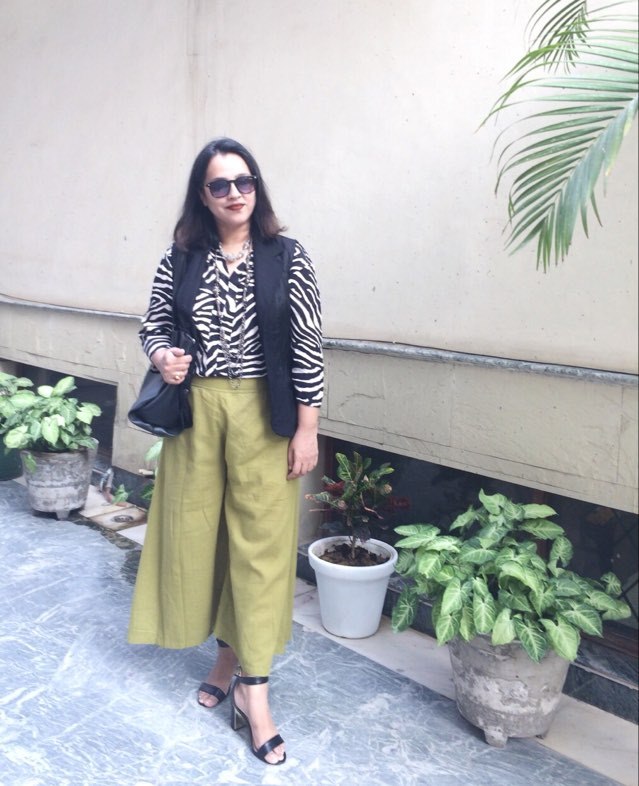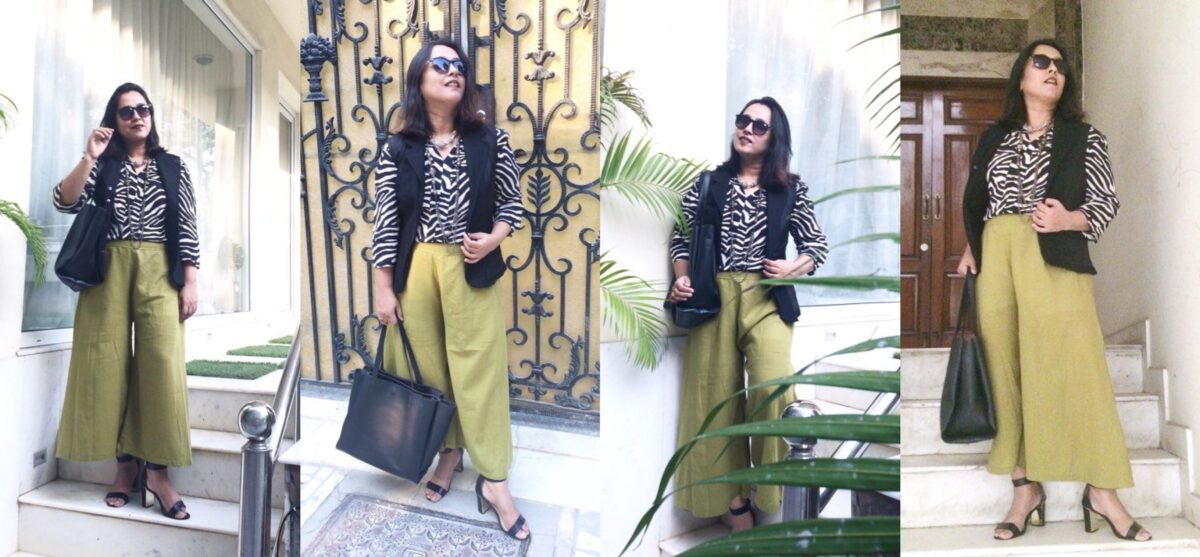 Having said that, I can only say that animal prints, with all their varying sizes and proportions have become a classic that you will never get tired of. Whether you have this print in a dress or a top, a sandal or a hair band, this is one design that never ceases to amaze and is one of the simplest ways to incorporate any kind of print into your fashion wardrobe. It's fun, it's playful and it flatters all body types. Let me know how you style your animal prints in the comments below!