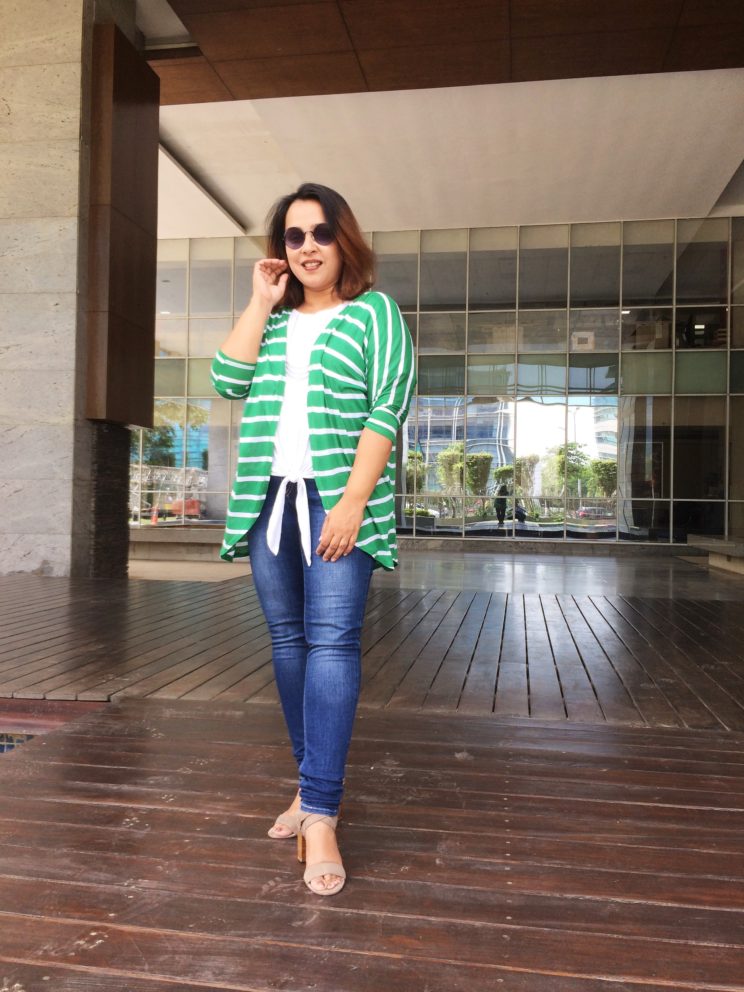 And you thought layering was only meant for winters! Well, not any more. With so many amazingly thin, light-weight fabric options & styles to choose from, summer layering is becoming a fad like never before. And it certainly has its clear advantages. A few top reasons why summer layering is a good idea:
A New Look
Layering is a great way to add a new dimension to your basic summer outfit. A fringe jacket over a simple dress, a cape over your favorite denims, multi-tiered kurtas or even a t-shirt under your mini gingham dress certainly creates a whole new look.With light-weight, airy & flowy fabrics such as organza, chiffon, cotton or silk you can look trendy as well as move & breathe most comfortably. Additionally its the smartest way to add structure & polish to your summer outfit.
Easy On-Off
Summer layering helps you manage extreme variations of temperature most easily. The key to layering in warm weather is the ability to put on and remove layers with ease. So for all those times when you have felt that the air conditioning in a movie theater or a retail mall or even a restaurant has been set to sub-arctic, layering comes in handy with ease of wearing on & off. Adding layers to your summer wardrobe can fend off unexpected chills and elevate your look when the usual summer garb starts feeling humdrum.
Protection from Sun
All of you are aware of the effects of sunlight and tanning on our skin during summers. You go out in your funkiest of summer sleeveless dresses, tank tops, tubes, shorts in the morning only to return looking completely dark & tanned by evening. Well the answer is summer layering. With that light & airy linen shrug/ kimono, you would end up not just looking edgy but also protect your precious skin from the dangerous UV rays and ward off your skin problems with total ease & comfort.
Cover the Flab
For all healthy & curvy people, summer layering is a big blessing in itself. It provides an instant answer for those bulging biceps & triceps and those flabby thighs and cellulite on your bottom & legs. So no more shying away from wearing mini skirts/ shorts/ tube tops, bralettes, sphagettis or even your light floral strappy dresses. Just add a matching layer in a cool, breezy fabric and you are summer-ready with no worries about your curves.
Cover Scanty Clothing
Summer layering is truly a great idea if you are out on a vacation at a beach or any place tropical or even just ready to visit a sun-downer party at a pool or a water park. It covers yet it shows, if you know what I mean. With just the right amount of appeal, a stunning chiffon poncho, a lace shrug or a crochet crop top over a bikini or shorts is a great way to look trendy without the risk of overexposure. So low cleavage bikinis, hot pants, smart bralettes, short sundresses or any other scanty clothing need not be tucked away in your summer closet any more. Simply layer & flaunt.
So on all those scorching summer days when you want to be comfortable yet look super stylish, summer layering is a great option. It enhances your look and adds panache to even the most drabbest of summer outfits.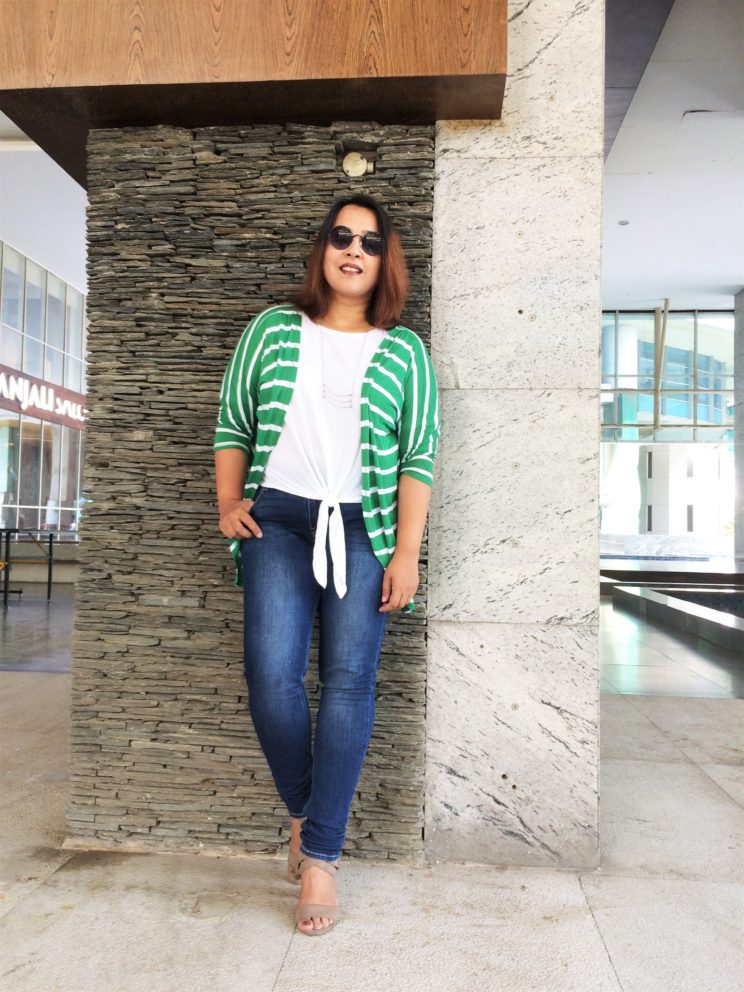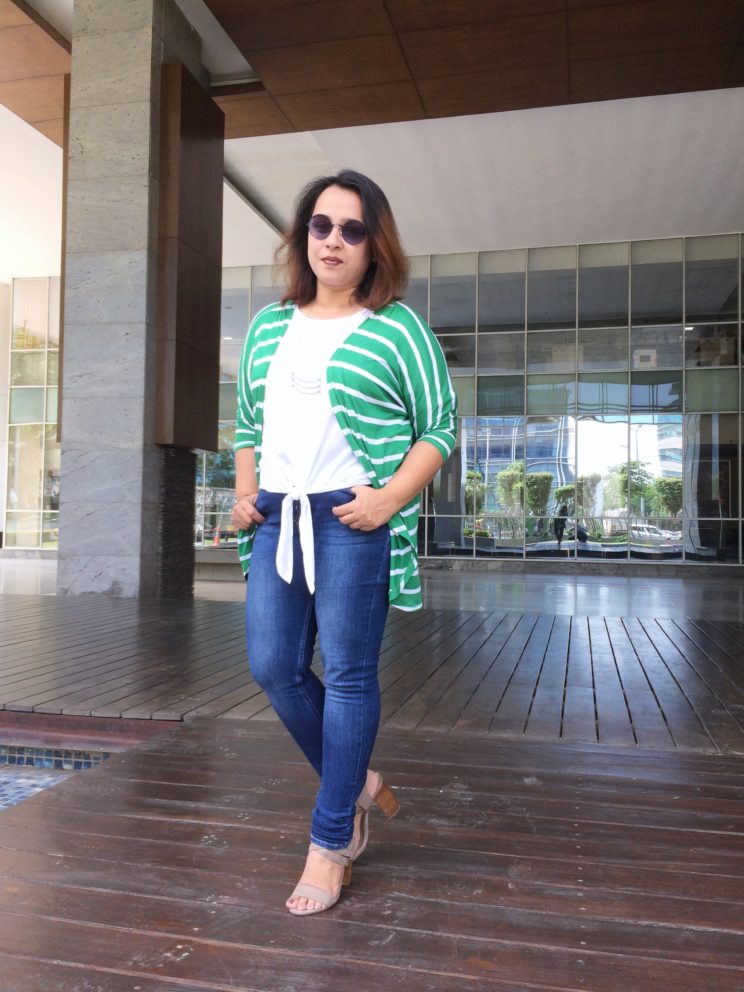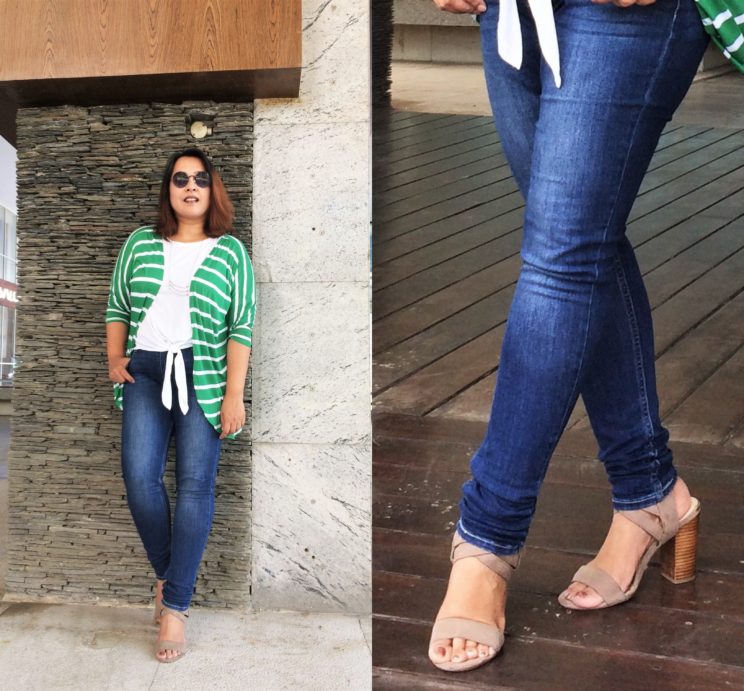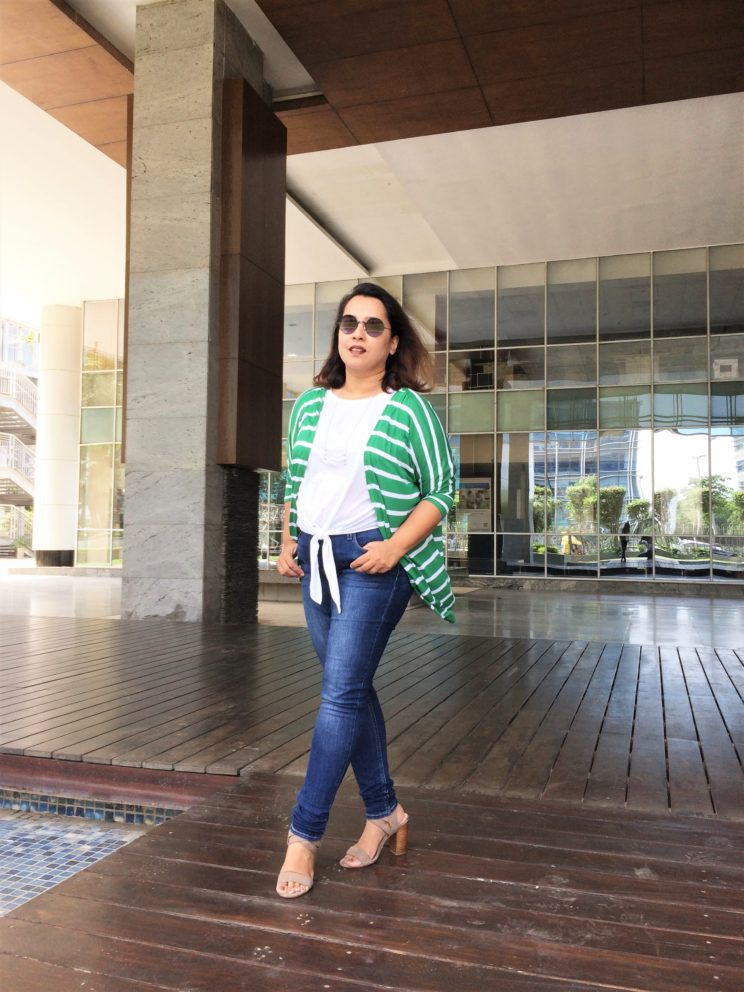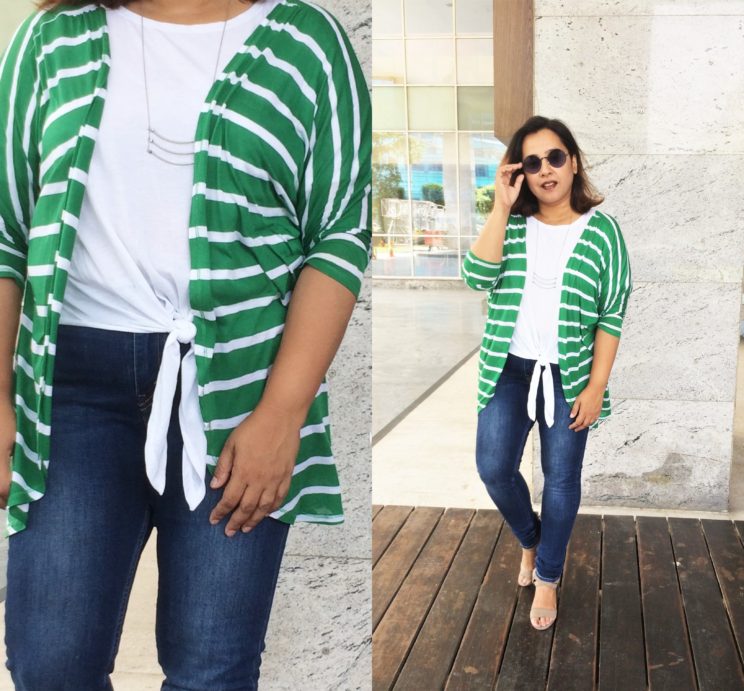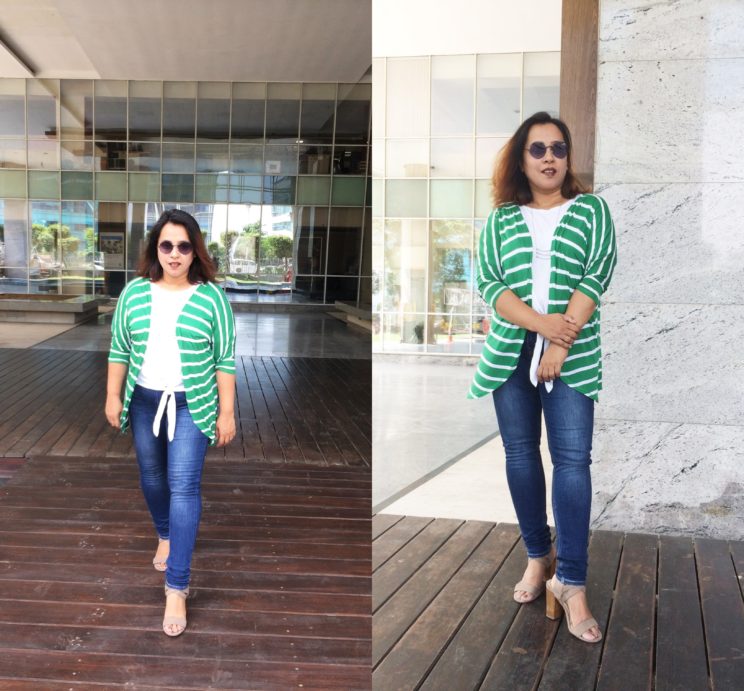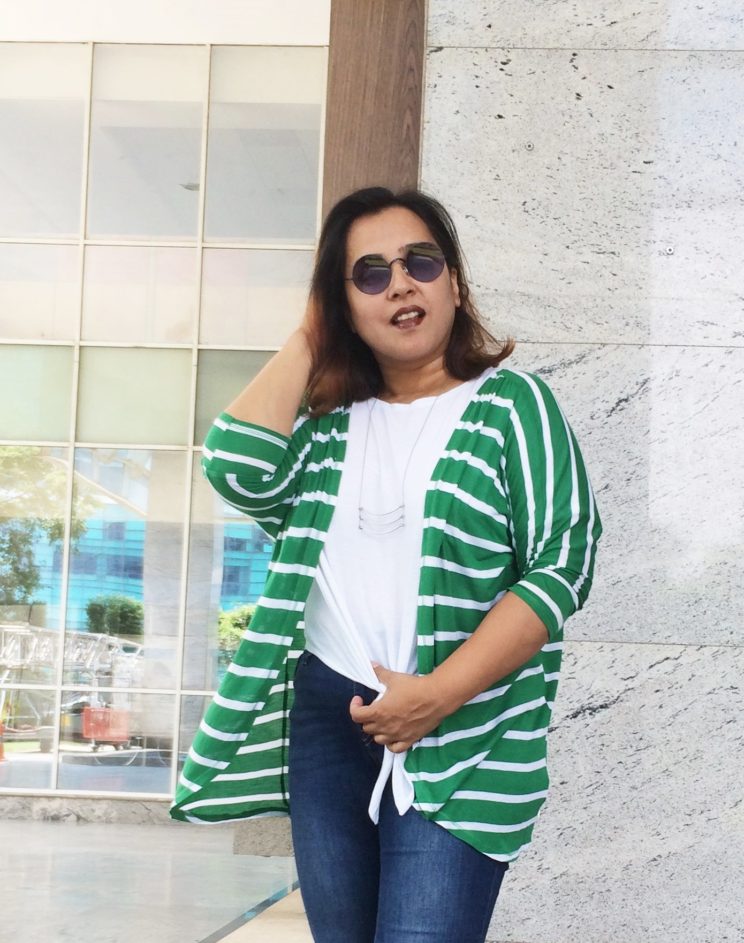 Top: Primark | Jeans: Levis | Shrug: Shoppers Stop (Similar here) | Sandals:Forever 21 (Similar here & here) | Necklace: Forever 21 (Similar here)
FOR CONSTANT UPDATES, CONNECT TO:  FACEBOOK | TWITTER | INSTAGRAM