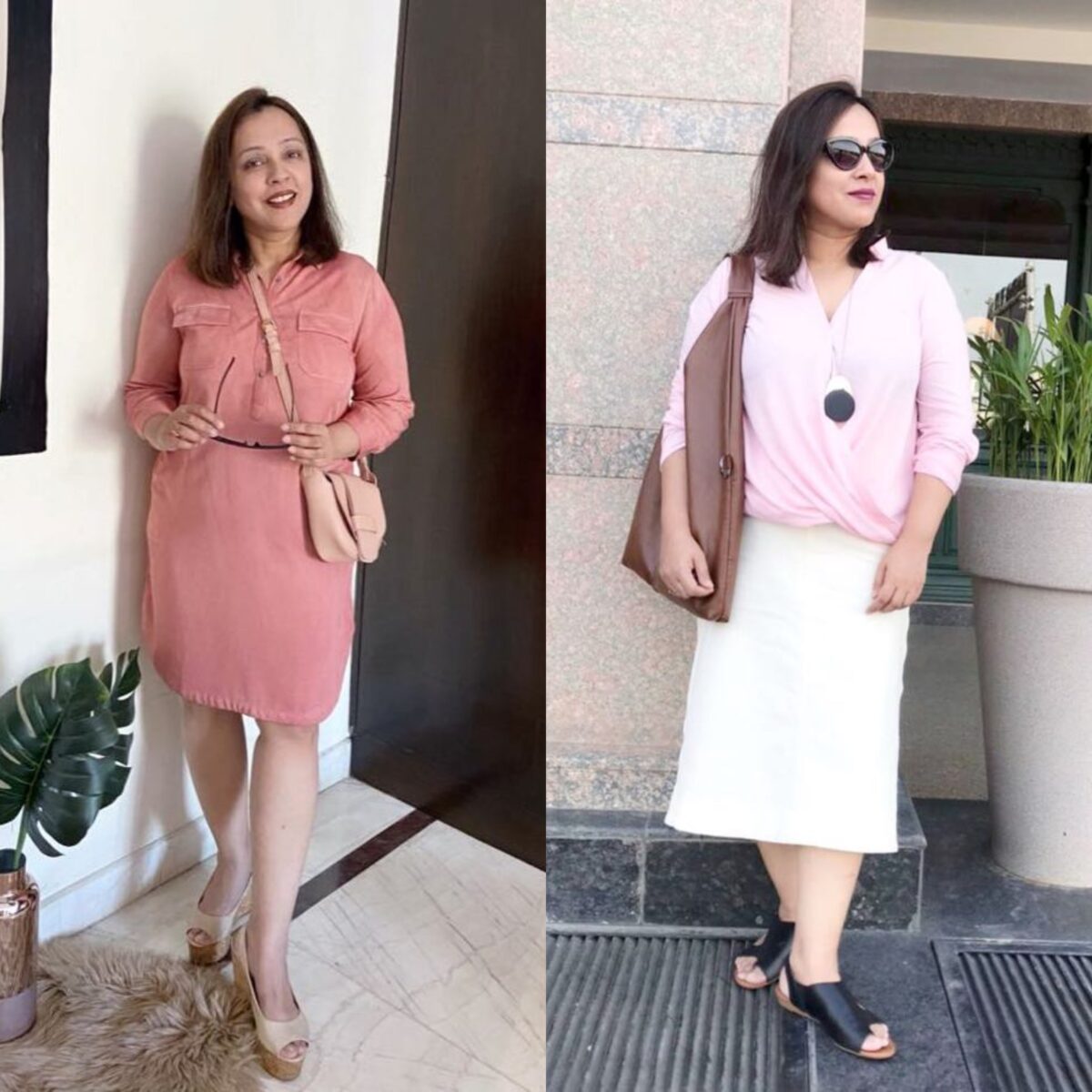 Who said pink can't be cool? Pink was not always my favorite color growing up, but as I grew older, I started to see it in a different light and how it could really set you apart while not looking overtly girly or too feminine. Today I can, without a doubt, say that pink is one of my favorite colors when it comes to fashion and is absolutely freaking cool. With the right kind of silhouette, styling and accessories, you can rock in pink as you may have never imagined. I bring to you two outfits in pink that you could get inspired by this summer.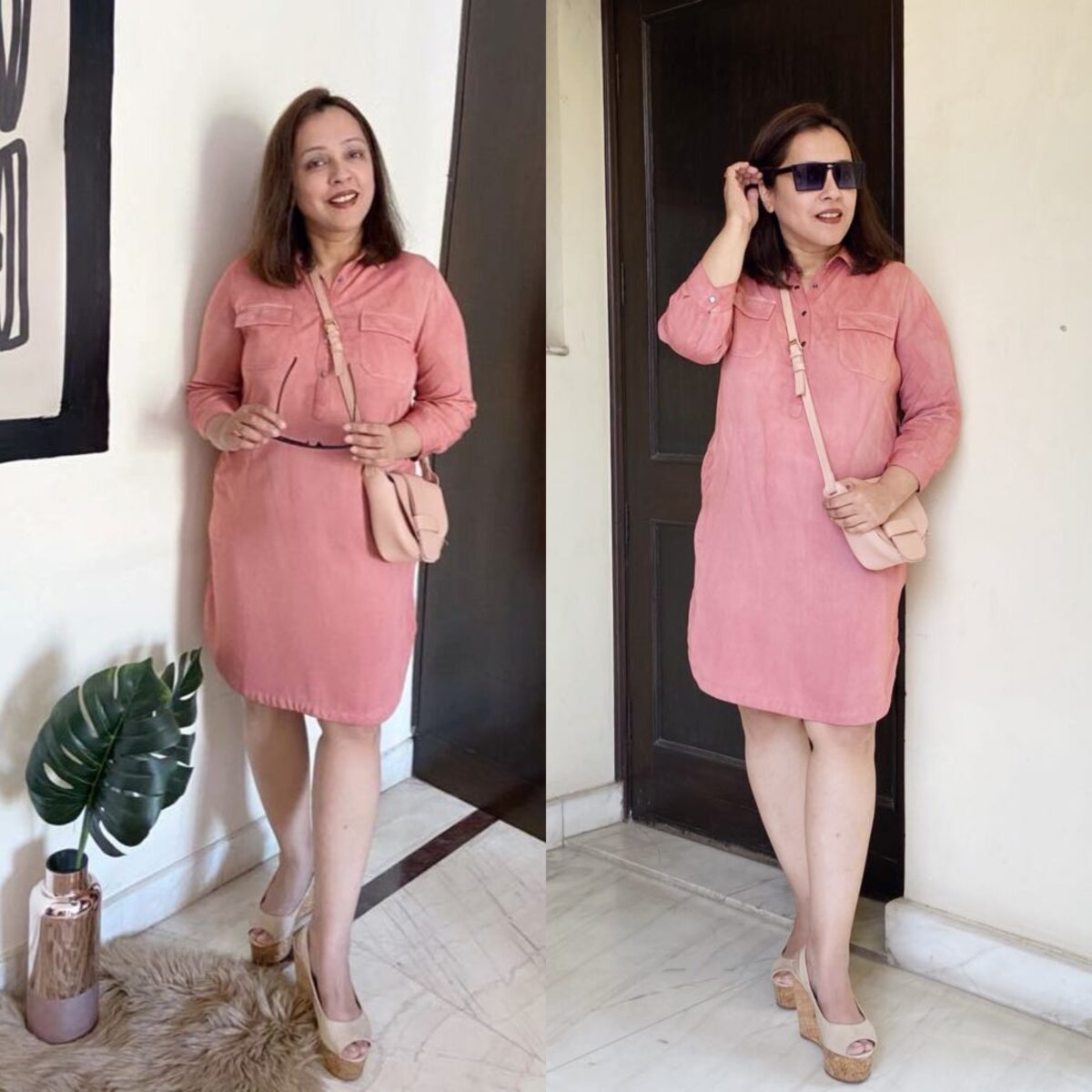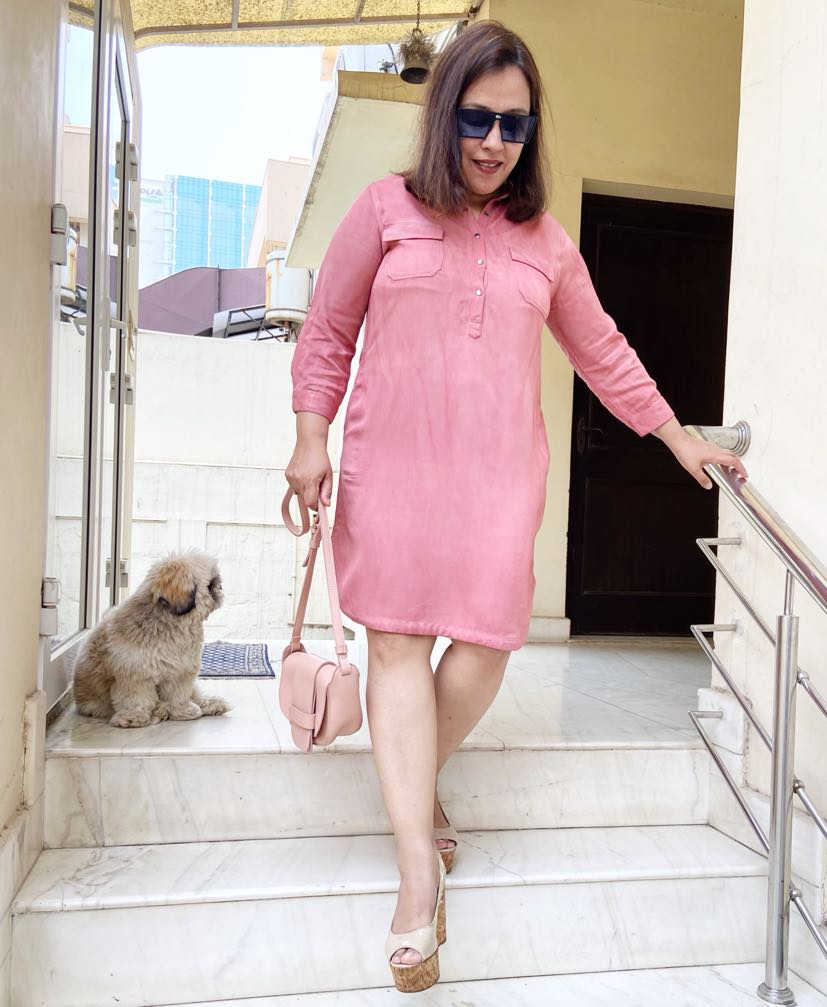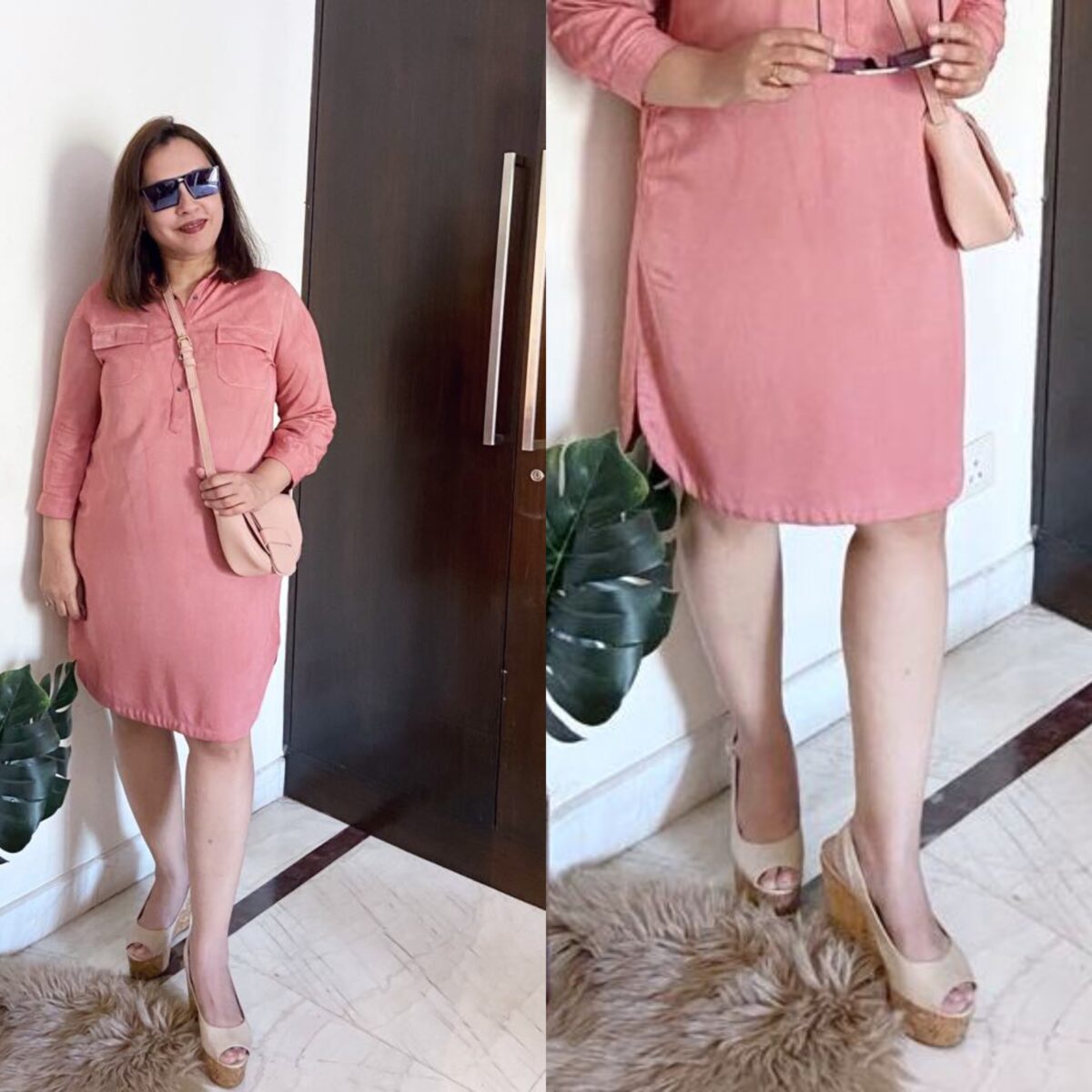 Dress: Faballey | Wedge Heels: Aldo | Pink Tote Bag: Miniso
The first one is this beautiful pink shirt dress which has a great silhouette to suit all body types. It streamlines your body curves to give you a nice, sleek, slicker frame. I have accessorized it with my beige wedge heels and a lighter pink toned tote bag for a monochrome look which makes me look strong & powerful. However you can always dress it down with summer flats/slip-ons or with straw bags/basket for a breezier beachy look. So you see, although pink is such a feminine color, my look is neither too girly nor does it scream dainty from any corner.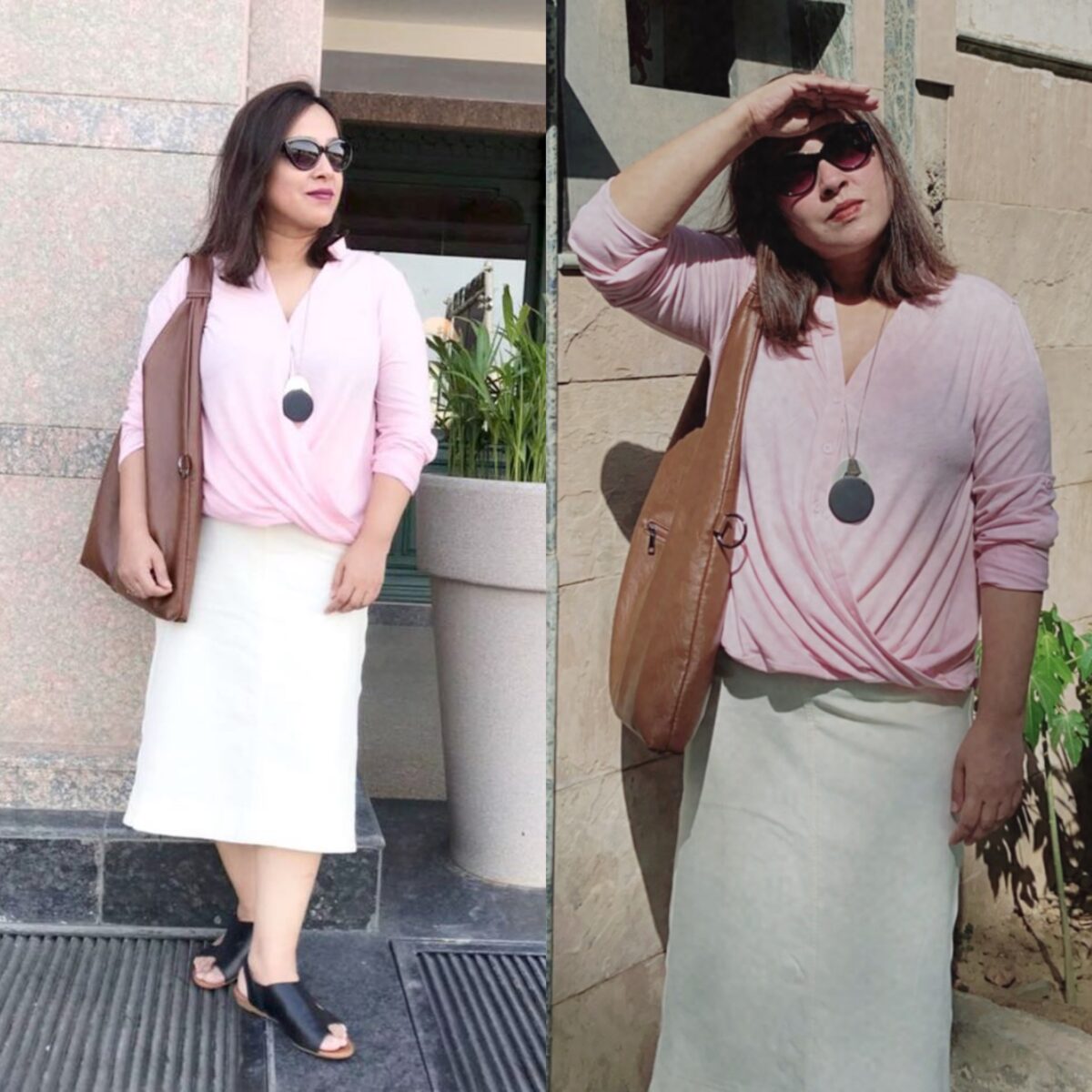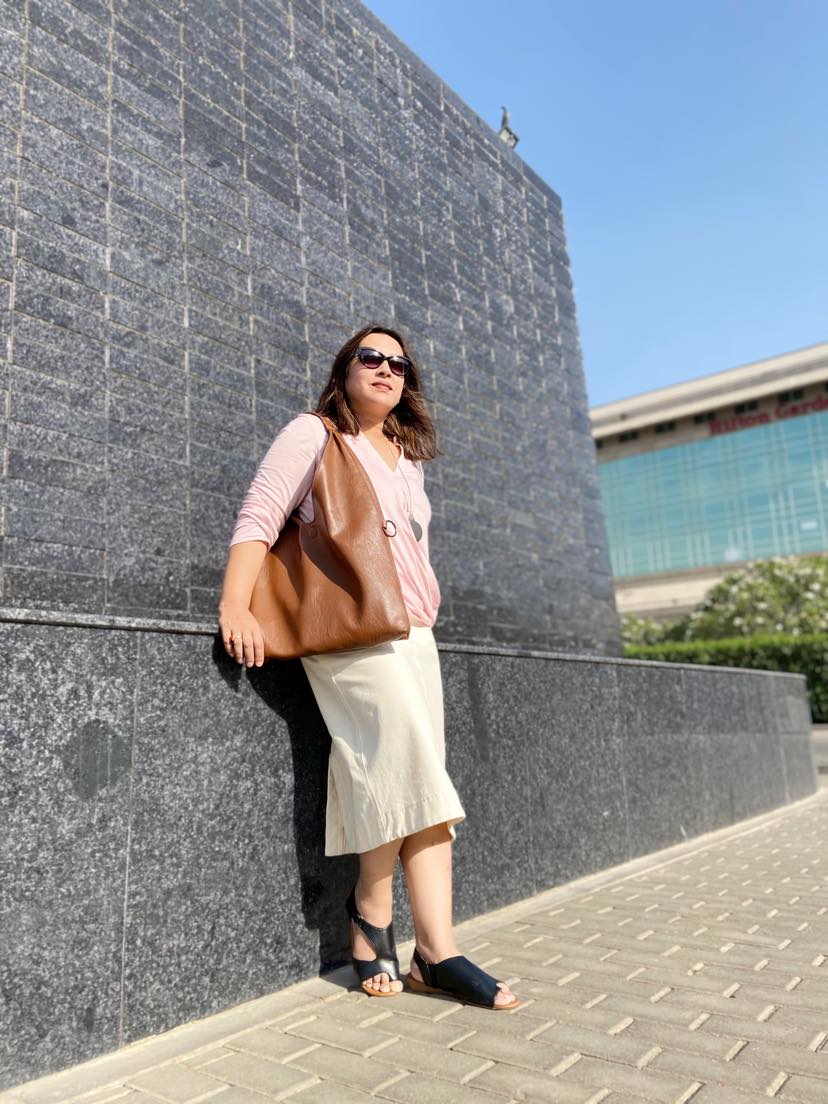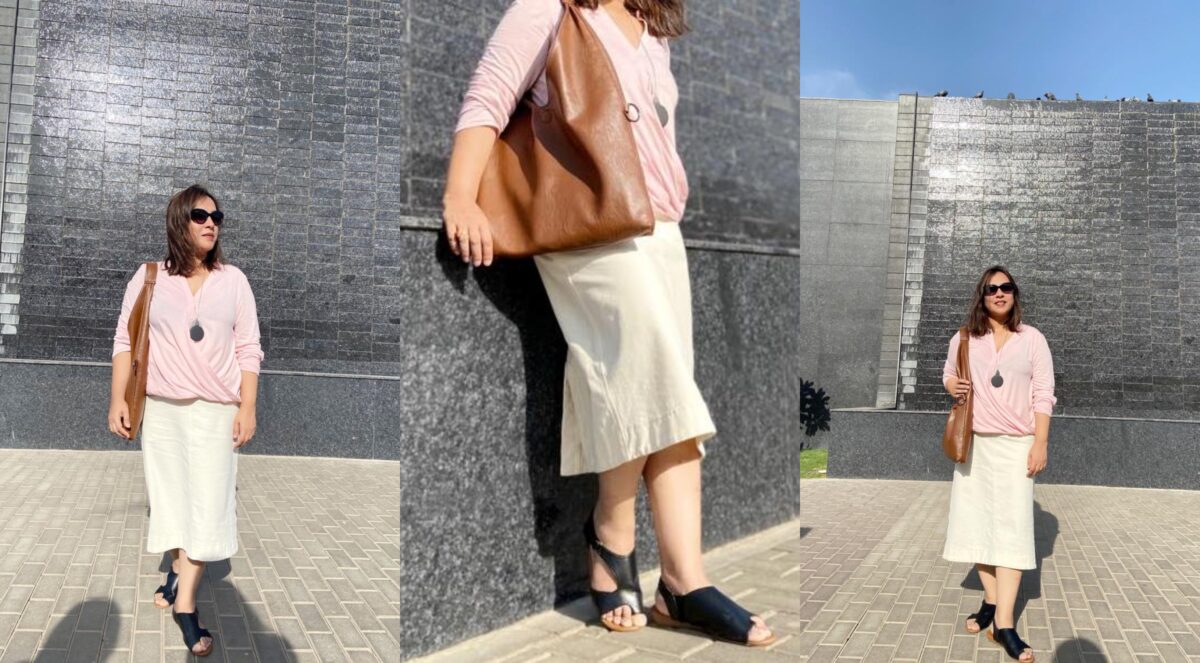 Pink Wrap Top: Lifestyle | Skirt: Uniqlo | Tan Bag: Kims (Rajouri Garden Market, N. Delhi) | Black Sandals: Kims (Rajouri Garden Market, N. Delhi) | Necklace: Bugis Market, Singapore
My second look is inspired by a balance between femininity and masculinity of fabrics, colors & textures. While my baby pink top and white linen skirt give me a softer, calmer, summer vibe, my tan leather clutch and black leather sandals add a touch of contrasting edge to toughen up the look slightly. Adding a metallic black necklace to my outfit pulls the entire look together and makes it more balanced. As you can see, adding the right kind of accessories can easily add that element of cool & swanky to an otherwise feminine look. Next time you wear something ultra girly & pink, try juxtaposing it with a leather piece, like a skirt or pair of pants. It will instantly give your look that little edge!
So please do not be intimidated by a dose of pink in your closet. With playful accessories and right styling, you can make this ultra girly color look cool & totally unexpected. Besides being fun & flirty, you will amazed to see how pink can actually look sophisticated and powerful too at the same time!
FOR CONSTANT UPDATES, CONNECT TO: FACEBOOK | TWITTER | INSTAGRAM