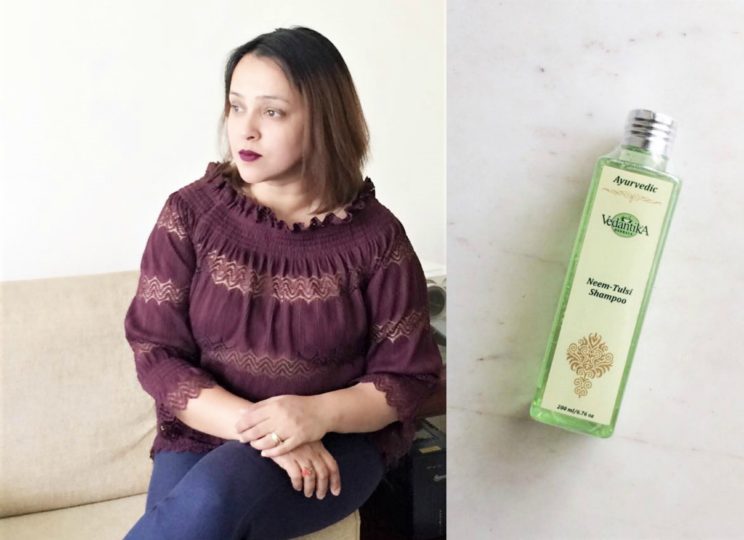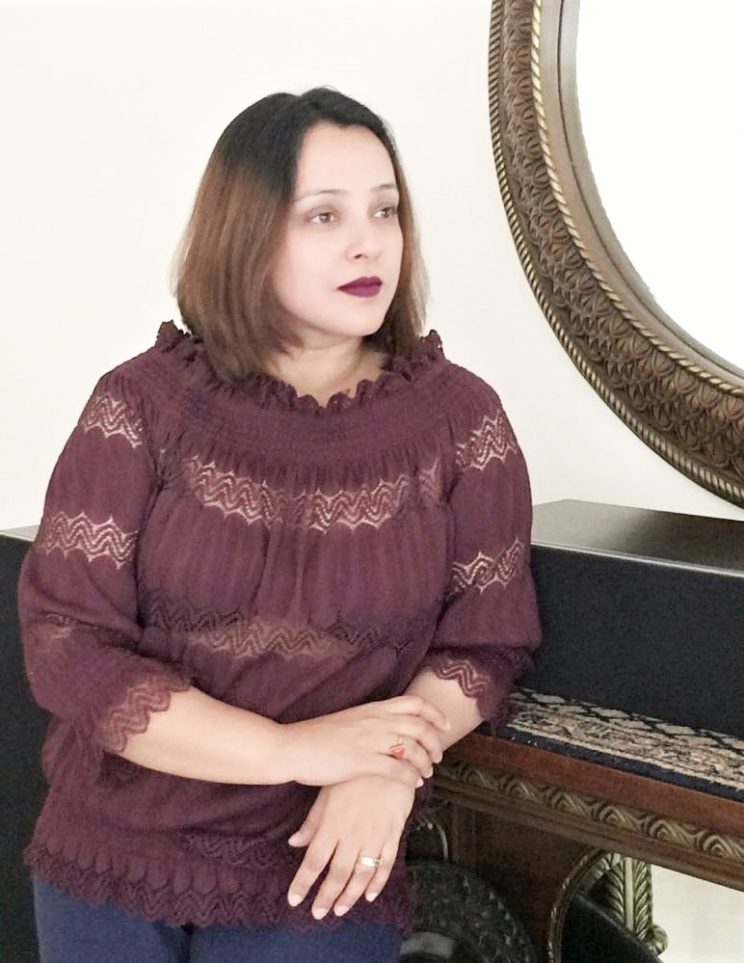 Yes, you heard it right! This hair shampoo from Vedantika will change your hair game for good. While the cosmetic industry is overflowing with deluge of hair products specially hair shampoos and conditioners with new ones hitting the market every day, Neem Tulsi Shampoo from Vedantika promises to keep your hair smooth & silky while giving them nutrition and the right amount of nourishment to your scalp. It is a product that is 100% natural and totally organic incorporating the benefits of Neem, Tulsi & Aloe Vera, some of the natural plants & herbs that have a proven track record of doing wonders for your health & beauty. How I know this? Well recently I ordered a few of their products and consider myself lucky to have tried this shampoo.  It is something that every girl is bound to obsess over even after a single time use. Just the way I am…..So today I have come up with my reasons for incorporating this shampoo as part of my regular hair care routine!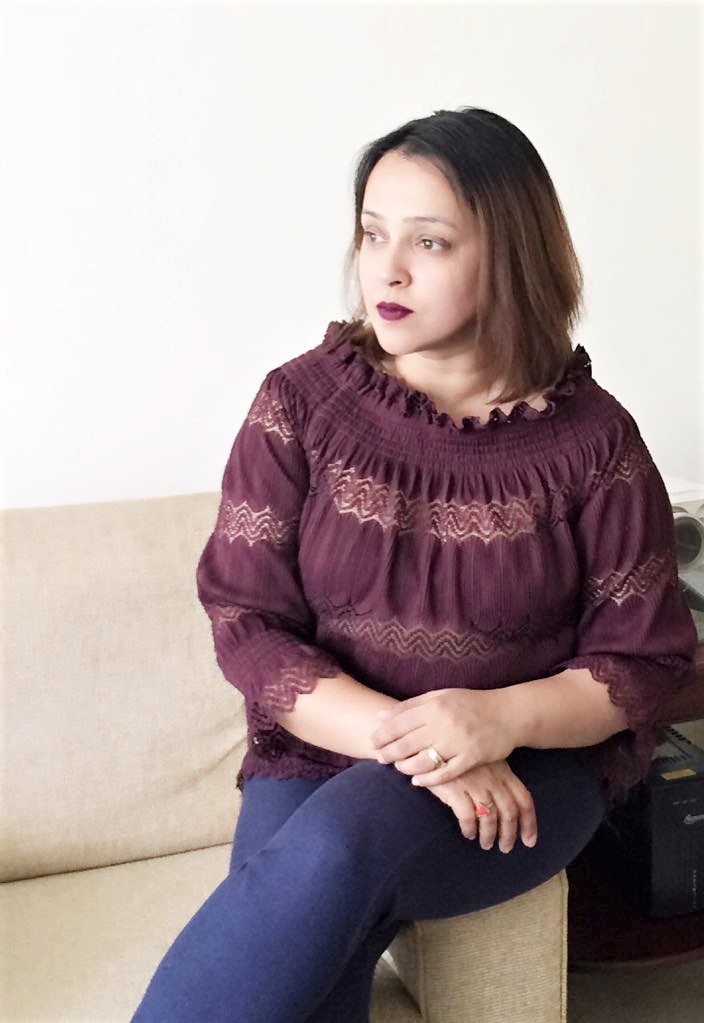 The top 6 reasons why Neem Tulsi Shampoo should be a vital part of your hair care routine:
1. It deeply moisturizes each hair strand thereby giving a great shine to your hair making it look soft, smooth, voluminous & silky.
2. Perfect nutrition & strength to your scalp and roots of the hair. It nourishes the hair shaft with nutrient and hair proteins. It restores the moisture level & essential oils of the scalp and hair.
3. Looking for more volume to your hair! Well this one is a great stimulator for hair growth. Goes without saying that it reduces hair fall!
4. It is a powerful ayurvedic hair cleanser combining natural ingredients like neem, tulsi, and aloe vera. The antibacterial and antiseptic properties of these active ingredients cleanse the hair and scalp of dirt, excess oil and dead cells.
5. Takes care of any scalp related problems automatically! Be it itching, dull hair or dandruff. It is highly effective for dandruff and keeps your hair dandruff and dryness free. It repairs and strengthens the hair follicles and roots leaving healthy and strong hair.
6. The best part of this shampoo is the fragrance that it leaves even long after use. Specially with the summer sweat around you, you want to make sure that your hair holds a good scent. Because of the natural organic ingredients, Neem Tulsi shampoo leaves your hair fresh & scented.
Need I say more! With so much to offer, I think that Vedantika's Neem Tulsi Shampoo is a perfect solution for your complete hair care. So let your hair feel super clean, super fresh & super hydrated this summer.
You can order your bottle at this link: Vedantika Herbals Neem Shampoo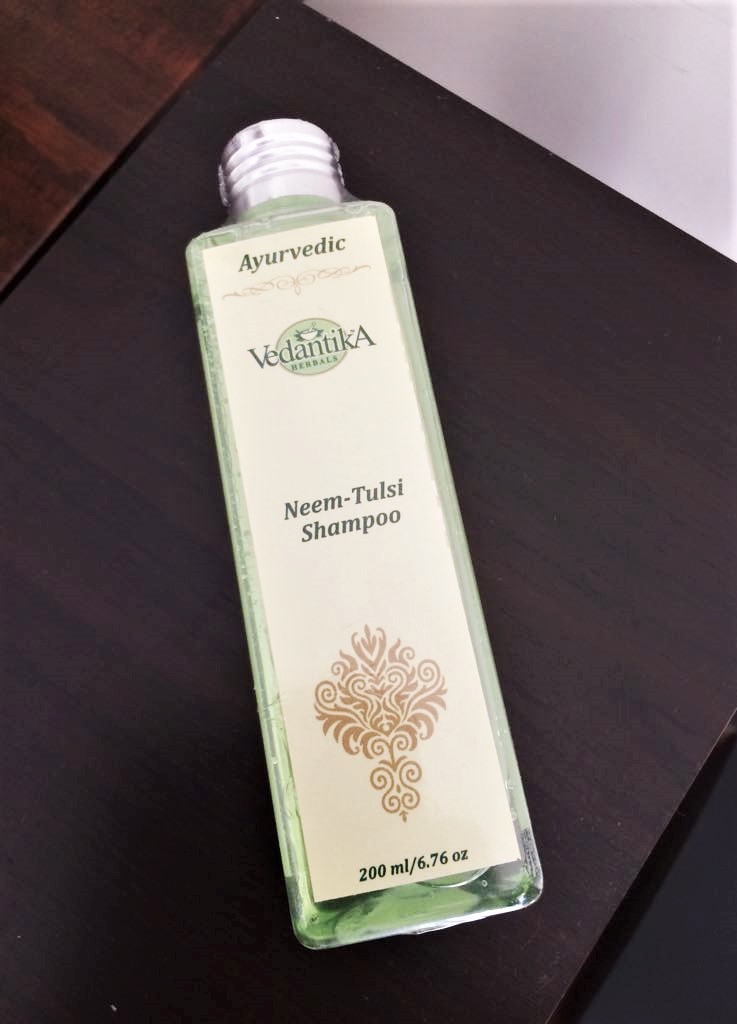 Net Wt.: 200ml | Price: Rs. 250/- | Main Ingredients: Neem Oil, Tulsi Oil, Aloe Vera Gel, Glycerin, Jatamansi, Honey, Shikakai, Spring Water.