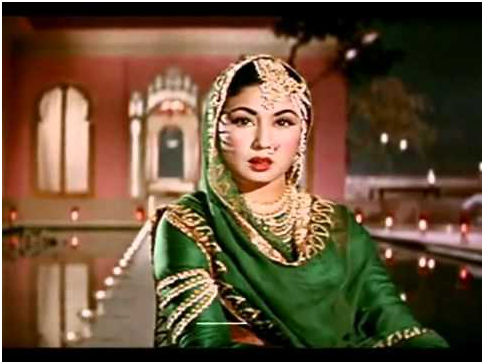 Let's face it: Bollywood was our grandmothers' source of style inspiration (remember that Sharmila Tagore-style bouffant and Sadhna-style fringe?), our mothers' fashion Bible (how can anyone forget Zeenat Aman's nude glossy lips and middle-parted hair?), and continues to mold our fashion sense, sometimes in discreet ways, other times in more conspicuous ways. And while the interminable saga of one Bollywood fad being replaced by another is likely to continue uninterrupted, there are a few iconic outfits that have left quite an impression on the collective memory of us Bollywood cinephiles. Here are five of the most legendary looks – sported by actresses onscreen-ever.
Madhubala in Mughal-e-Azam: While 'Jab PyarKiya to Darna Kya'continues to give goose pimples to the love-struck for its exhortations to rebel for love, it is Madhubala's white and deep red Anarkali dress that comes to mind when one is reminded of the song. Arguably the most enduring filmy love anthem of the 20th century, this brilliantly cinematography video evokes a string of unforgettable images –Prithviraj Kapoor as a livid Akbar, Dilip Kumar as a smug Salim, Salim's reflection on hundreds of minuscule wall mirrors, and Madhubala as the beautiful, buxom Anarkali, whose swirling dress has gone on to become an emblem of defiance and bravado.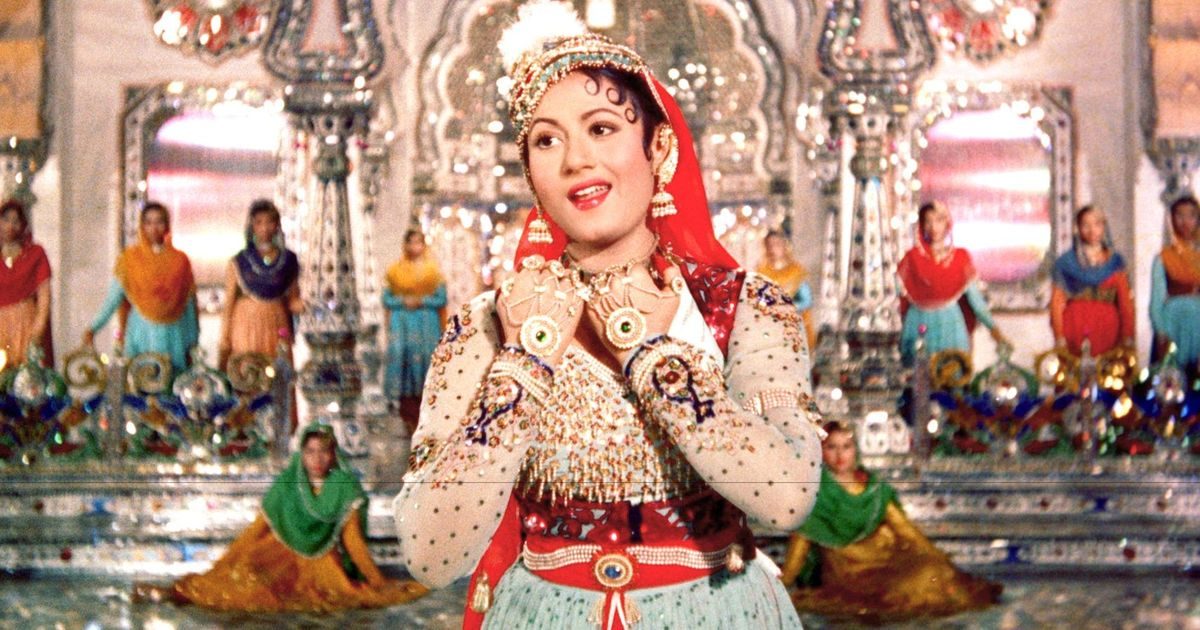 Sridevi in Mr. India: Although the late Sridevihas many glamorous avtars onscreen – chiffon saree-clad demure enchantress in Chandni and pop diva-like seductress in Chalbaaz, among others –the image of her in that translucent blue saree in the song 'Kaantenahikatte din yaraat' from Mr. India will perhaps remain etched in the minds of filmy fans a tad bit longer than other images. Almost everything about her in the song – the sheer blouse, billowy saree, matching blue bindi, pelvic thrusts, titillating countenance and what have you – has gone on to become the stuff of legends.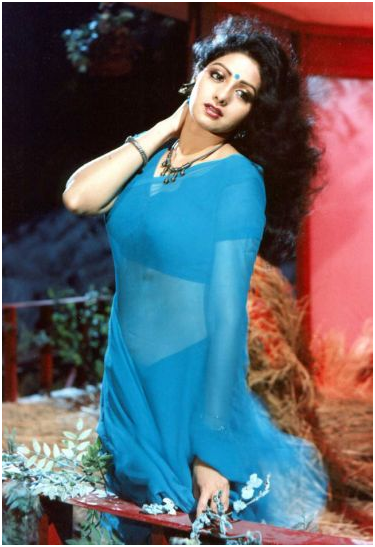 Madhuri Dixit in Hum Aapke Hai Kaun: Madhuri Dixit and her typically 90s garish outfits may be considered somewhat kitschy today, but given how many parodies they've spawned, their popularity cannot, by any means, be contested.This is particularly true of that iconic scene of Dixit in an indigo blue, sequinned designer saree and backless choli in Hum Aapke Hai Kaun.The adoration won by the million-dollar smile actress, in the wake of the movie's release,was widespread and even briefly catapulted her to the status of the celebrated artist M.F. Hussain's muse. Even today, Madhuri Dixit coquettishly descending the stairs in her resplendent saree can set many a young hearts aflutter.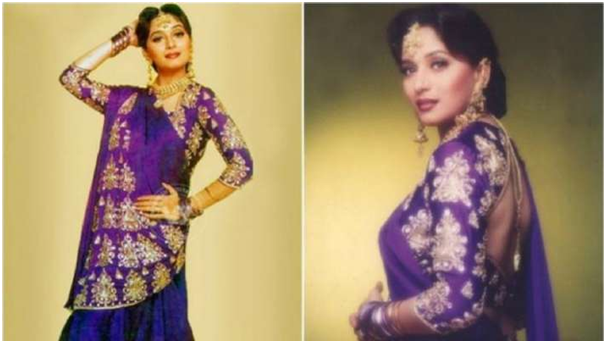 Rani Mukherjee in BuntyAurBabli:The pint-sized heroine left a gigantic impression with her collared short kurta and Patiala salwar look in Bunty AurBabli. Vibrant and striking, the outfit – complete with a jhola bag and matching bangles – not only became an embodiment of the image of a small-town-girl-with-big-dreams, but inspired thousands of big-town bimbettes to finally embrace the humble salwar kameez and give it its rightful place in their mini-skirt and tube top-dominated wardrobes. And even while Bunty AurBabli remains remembered for ahem… prettier reasons (Aishwarya Rai in Kajra Rey, duh!), Rani Mukherjee continues to endear herself as bubbly Babli even after a decade and a half.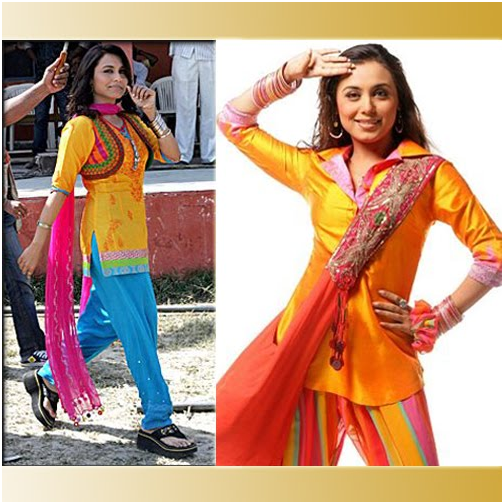 Deepika Padukone in Om Shanti Om: The current Bollywood heartthrob, Deepika has already left us with much to wax eloquent about (she hasn't called it a day yet after all). All the same, her most memorable image remains that of her in her debut movie, Om Shanti Om. That pink designer lehenga, bouffant hairstyle, winged eyeliner, beatific smile, and graceful wave of the hand created a sensation like no other.It's almost like her look lends credence to the saying 'first impression is the last impression', for the accolades heaped upon the Mangalorean beauty have increased manifold since her delectable debut appearance.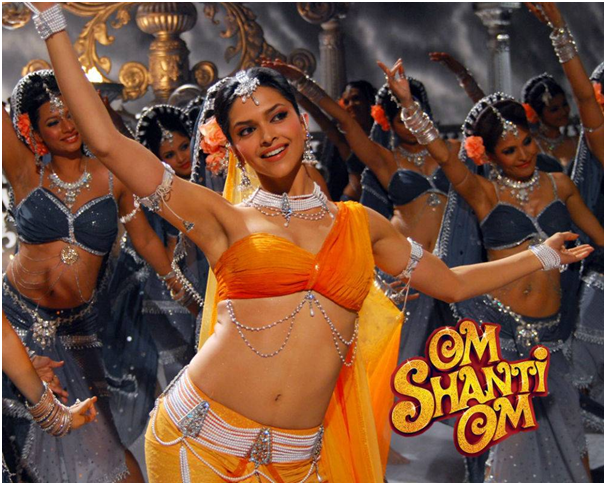 This post is in collaboration with Anita Dongre.