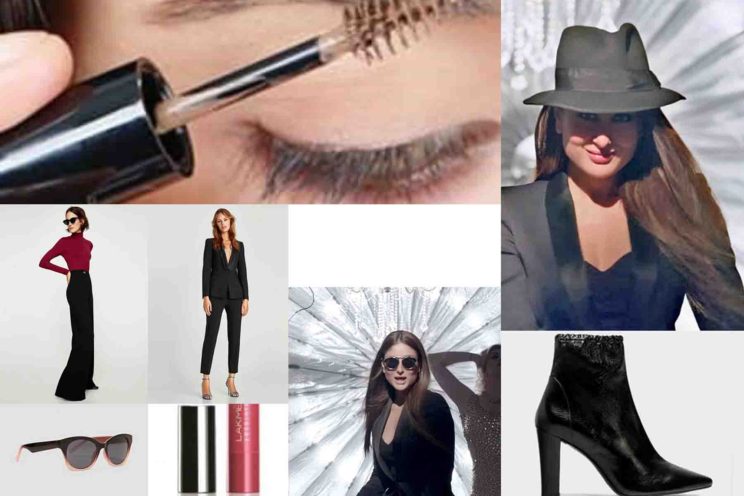 It is no secret that all of us have at some point in our life fantasized about looking like a celebrity. The influence of Bollywood and the glitterati cannot be underestimated in our country. Even though we may be working in the most serious of professions such as the medical, legal or even the stock market but staying untouched from the glitter and glamour of Bollywood has almost been an impossible feat to achieve.The top divas and hunks ruling the Bollywood, music, dance, television & entertainment industry have ruled our hearts too since generations and looking like them & aping them is a dream that many of us have lived, forgotten & relived again since years now. Time to live that dream again guys! Because CHARMBOARD is here to fulfill all those cherished dreams, those secret fantasies, those tacit desires of making you look like a super diva!
Charmboard is a unique concept that allows you to gather the look & style of any celebrity, be it an actor, singer, dancer, a TV artist, musician, VJ and the like, just at the click of a few buttons. Basically Charmboard is a place to discover style and make it your own. They have a concept of videos and boards which cover the latest and most trending videos of Bollywood & Hollywood, snippets from popular films, music videos, songs, trailers, albums, web series, travelogues, etc. You can browse & save from those inspiring moments in a video/ board that leave you drooling long after. They have a concept of Charms which is a visual bookmark of what you love in a video, such as people, places or even moments.You can create your own boards and save and organize Charms in them. These work pretty much in a similar way as Pinterest boards. These could be wide generic boards like Bollywood Fashion & Beauty Tips to more specific boards like Best Fringe Hair Cuts & Tropical Vibes. You can also re-save existing Charms from any board to your own boards. You may name your board and start adding your favorite Charms & Style Cards (these are a unique combination of a Charm and an inspiring product from that Charm). Organize them the way you like and share them with your friends. You may also follow other like minds and grow your follower base. A celebrity in the making!
Coming to the most interesting part of Charmboard! It's the magic that you see when you press any charm…what you see is something that you may not have imagined ever! You come on a page that gives you an overall synopsis about the relevant outfit that you have been eyeing or something that has occupied your mind since weeks but left you clueless about its brand/ shopping destination.This page covers in-depth detail about where you could purchase the same/ similar outfit, jewelry, shoes, bag or any other accessories with direct links to the online shopping sites where you could simply log on to and buy that particular product directly. It also provides you with a detailed step-by-step set of instructions on how to achieve the same make-up and hair style along with the closest matching suggestions of products worn by the celebrity in the charm. These cards are so well curated that they even give a small bio-data about the actor/ personality along with his detailed career journey and a relevant quote which is quite inspirational. But if you are craving to know more about your favorite actor and his/ her's everyday activities, simply go to Buzz section and you have all the desired info through news & social media platforms.
After getting inspired from your desired celeb style/look, I am sure you want to show to the world how well or how closely you have captured your long cherished Bollywood persona. Well Charmboard has you covered here too! With the Seen On You option you can get featured on Charmboard. You can simply upload your picture and get featured right beside your favorite look. Wouldn't that be a sight to behold? With a multitude of options in videos, boards, charms, style cards and style watch, Charmboard is a single stop platform that brings to you the best of Bollywood fashion right within your reach. I certainly cannot contain my excitement after having discovered Charmboard. What about you?