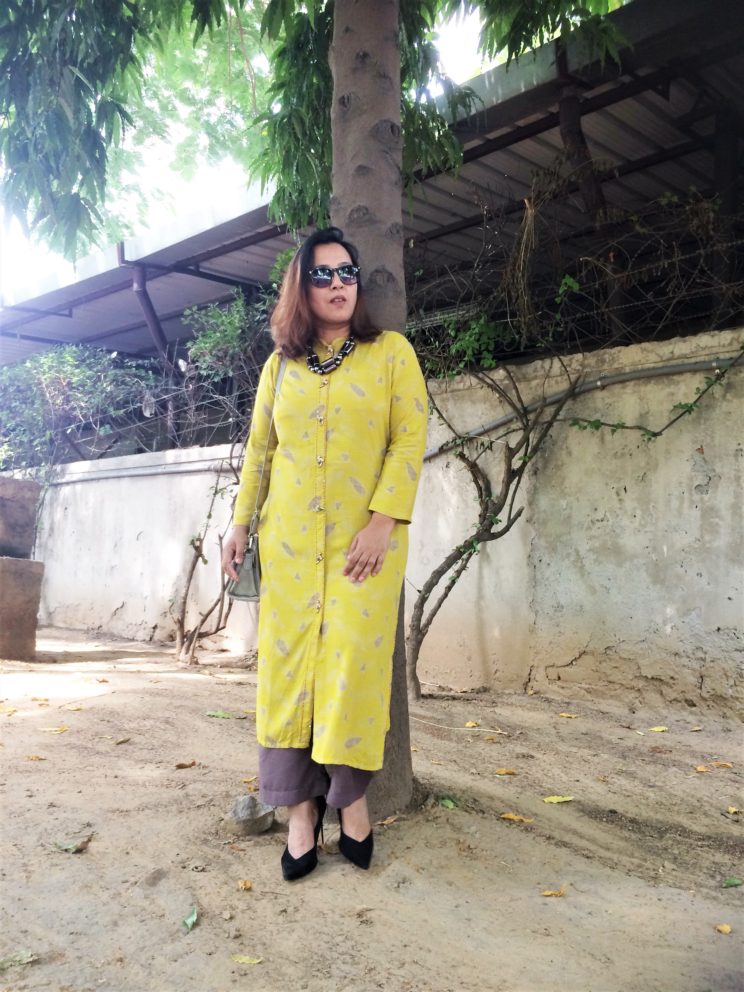 I am not a Salwar suit or Indian traditional wear person. Though a lot of my friends and relatives tell me that I carry Indian ethnic wear with greater elan as compared to the usual jeans or pants or other western clothing, I have never really gravitated towards the core Indian clothing. For me, the comfort zone has always been my denims & tees or trousers & shirts or dresses. Hence I am constantly looking at ways to put a modern, fresh twist on Indian traditional clothing. This is what today's post is all about. I have tried to give my own modern punch to my basic salwar suit by bringing in five elements that are inherently modern and those that transform my mustard colored printed kurta into something more trendier and avant-garde! These are my five fashion hacks for this transformation:
— Ditch your salwar/ churidar for a more contemporary bottom-wear like a palazzo or straight pants (also known as cigarette pants). This is the easiest and fastest way to instantly go from desi to something beat & stylish. I opted for a grey palazzo which was a contrasting color with my shirt. I also paid attention to the length of the palazzo. Instead of going for the regular full length that tends to make one look bulkier, I cropped the palazzo to make it it look more trendy and hip. Also skirts, dhoti pants, harem pants or anything slouchy is a strict no no when choosing the bottom.
— The footwear has to scream modern if you are targeting a more contemporary look. Pumps, stilettos, heels are the most obvious choices in place of juttis, kolhapures, flats or heavily embellished slippers. The color is also of utmost importance. It has to be a neutral tone or something monochromatic from the colors in your outfit. Anything too contrasting, blingy or bold will make the look fall flat. I grabbed my black Zara pumps for today which are a great mix of modernity with elegance!
— You have to pay special attention to your bag/ purse which is a very important element in taking your look from intrinsically traditional to stylishly modern. Big bags/ purses, slouchy bags, ethnic bags, boho bags, fanny packs are an absolute no while creating this look. Go in for small structured cute bags, mid-size wallets or executive leather bags and you will see the difference it makes to your overall look. Additionally the color of the bag must not be loud or jarring! My choice of bag was this cute grey suede bag that gelled perfectly well with my look.
— Just like other accessories, jewelry can make or break a look! You must stay away from all Indian ethnic jewelry pieces like the heavy jhumkas, bulky danglers or the vintage tribal necklaces/ bangles/ earrings if you want to walk the modern way! Choose pieces that spell modernity and are more daring & unorthodox. The grey bulky necklace that I wore today is one of my favorite pieces that I have worn several times in the past. It is certainly a statement accessory that can be termed contemporary and ultra-modern.
— Go trendy with your sunglasses! Add any of the current popular picks from cat-eye/ reflectors/ aviators/ wayfarers and you are sorted. It goes without saying that you cannot quintessentially look modern while donning a salwar shirt if you do not have one of those glares on. They add that instant chic & youthfulness to the look. Undeniably sunglasses are the most fun & interesting element of the entire look that easily and effortlessly make you feel upbeat, stylish and most avant-garde.
So I hope that with the above improvisation tips you will try to give a fresh, contemporary twist to your Indian outfits. I can tell you that it will be worth the effort. After all fashion is all about fun & experimentation! And wearing the same pieces in an old, regular style is bound to get drab & boring after a while. So get creative and have some fun with your whole range of salwar suits, tunics, kurtis, long shirts & other Indo-Western pieces…..You will be definitely surprised with the results!
FOR CONSTANT UPDATES, CONNECT TO:  FACEBOOK | TWITTER | INSTAGRAM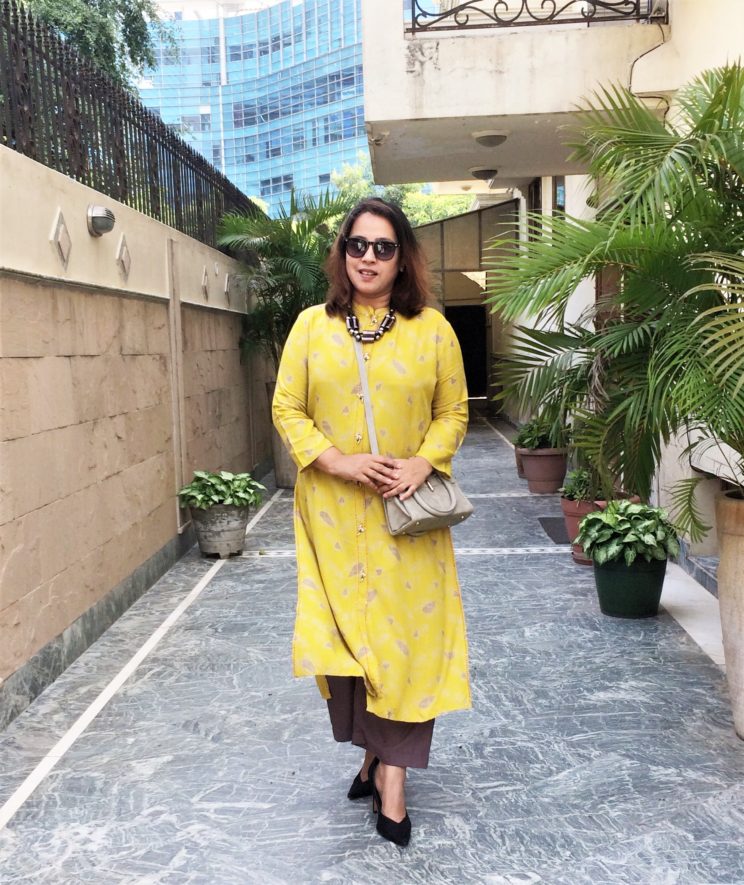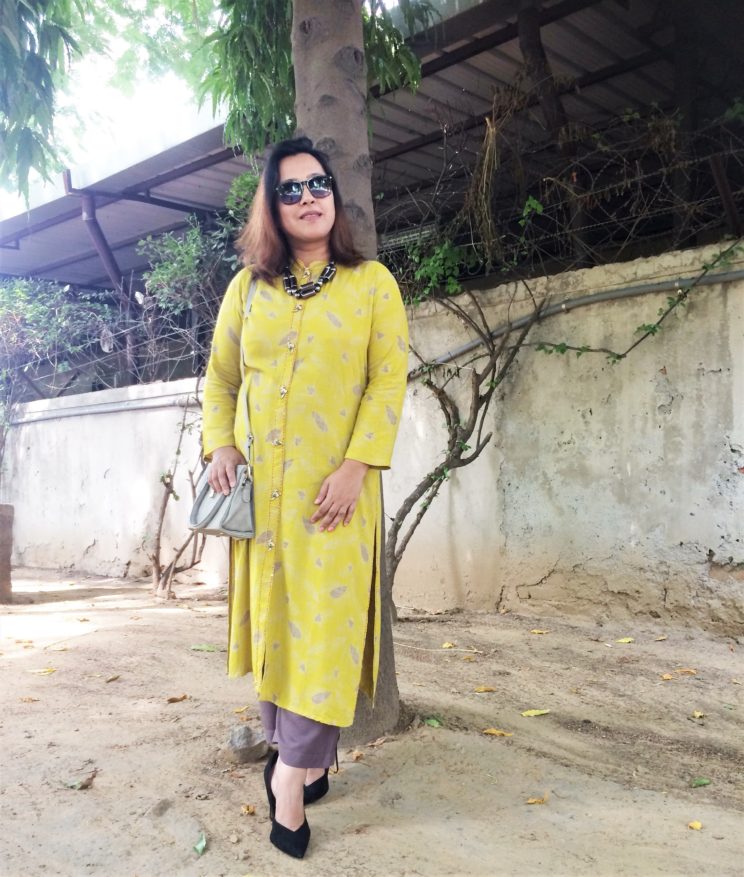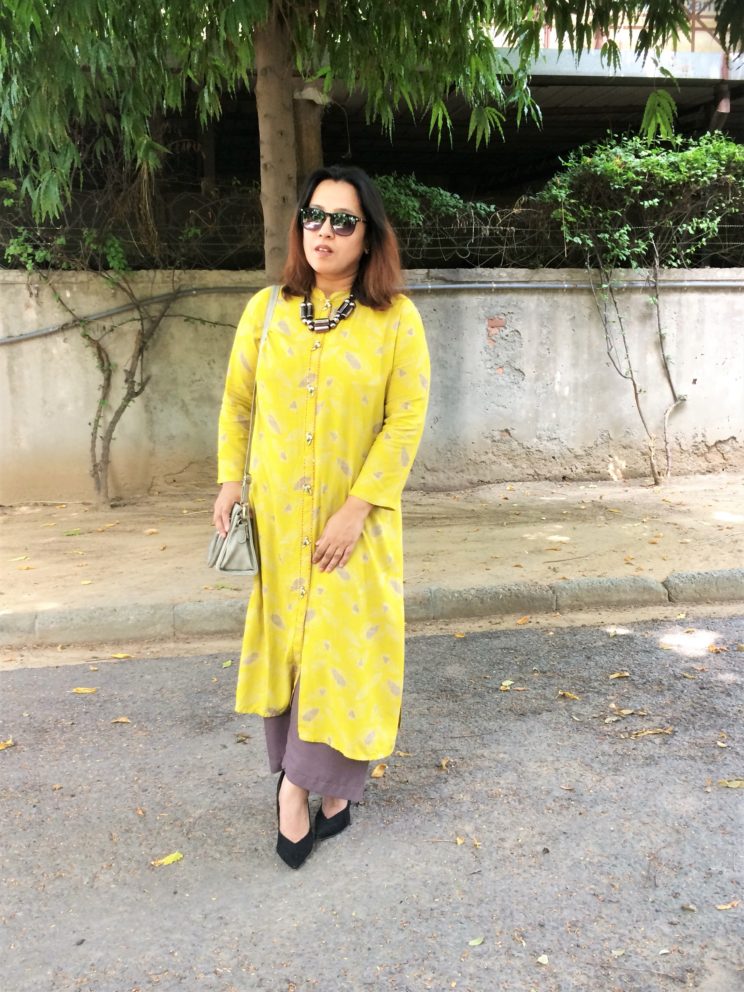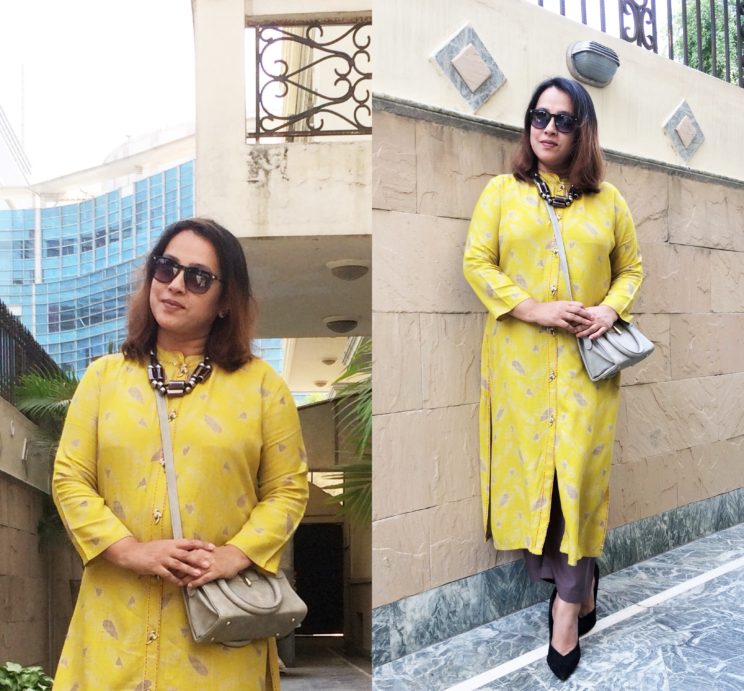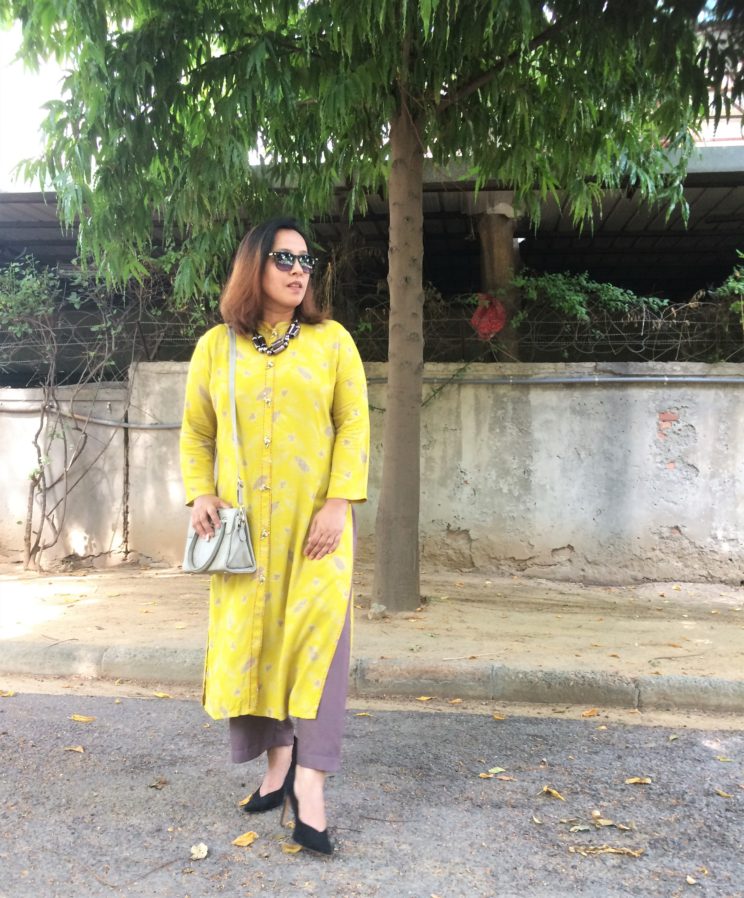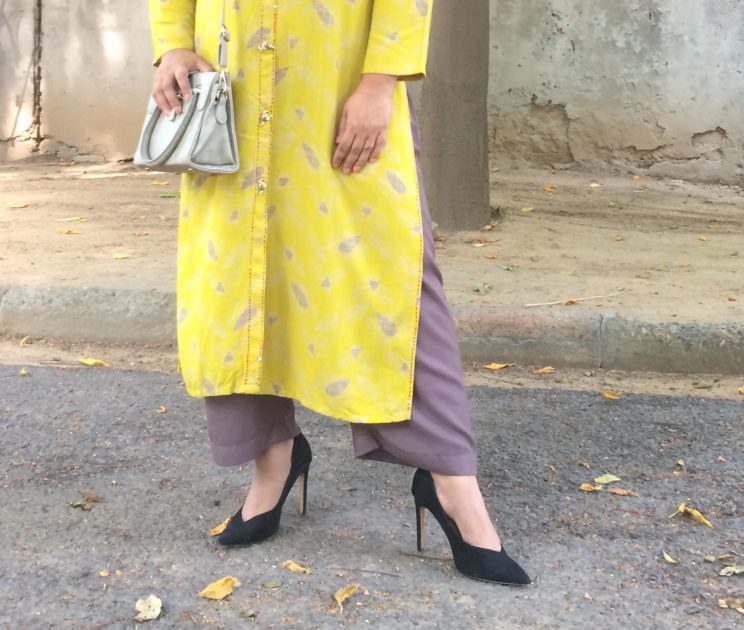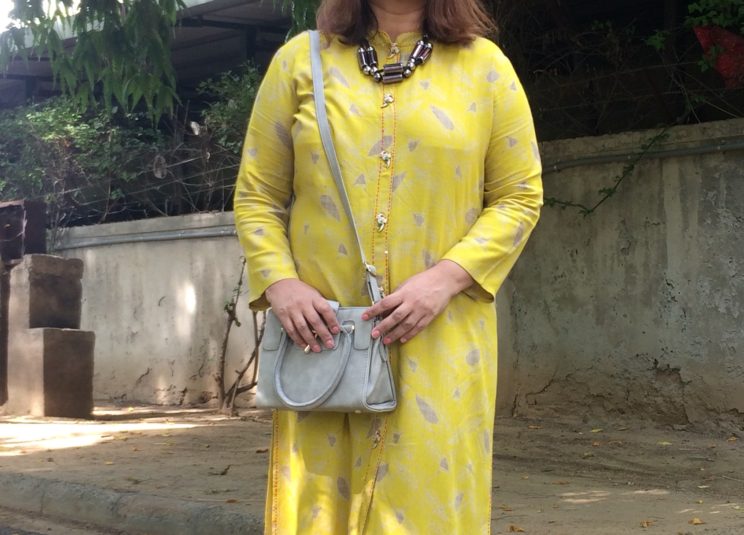 Mustard Printed shirt: GK (M-Block Market) | Grey Palazzo: GK (M-Block Market) | Pumps: Zara (Similar here & here) | Purse: Chinabrands.com (Similar here & here)