I am loving the summer heat this time. Whether its my blog going places, my better organization between home & work or simply a general well-being of mind and spirit, I don't know and neither do I care. As long as I am better composed and feeling much at ease with multi-tasking my role as a wife, mother, home-maker, eBay-er or a blogger, I am good. Collaborations & deadlines have certainly consumed me a bit but I am enjoying all the attention and applause with open hands.I am actually experiencing a new side of me this summer, the calm and rested me in spite of the scorching heat!
And what comes as an icing on the cake is the Jabong Spring Summer '16 collection which is a shopper's haven this summers.After browsing incessantly through designer shopping websites/ portals, brands, labels, new/ old collections, you tube fashion videos, I am very sure that Jabong will be my shopping partner to take me through this summer.
As I looked through their various brands offering the SS'16 collection, I was particularly struck by this Miss Bennett, London blue plaid shirt dress that had a somewhat vintage vibe to it.It was a sort of extended shirt with drawstring, a collar with button placket and roll-up sleeves…this was so absolutely me! And voilà,I was its proud owner within the next four days.I paired it with my chunky Forever 21 wedge heels which have been with me since times immemorial, for that extra hippy funk. And here I am with my trendy summer offering! But obviously I could not rest there. I needed Jabong with me all the time, or rather at my fingertip! I went ahead and browsed through the various online shopping apps and located my favorite on-line store within minutes and downloaded it. I agree completely…It is ME!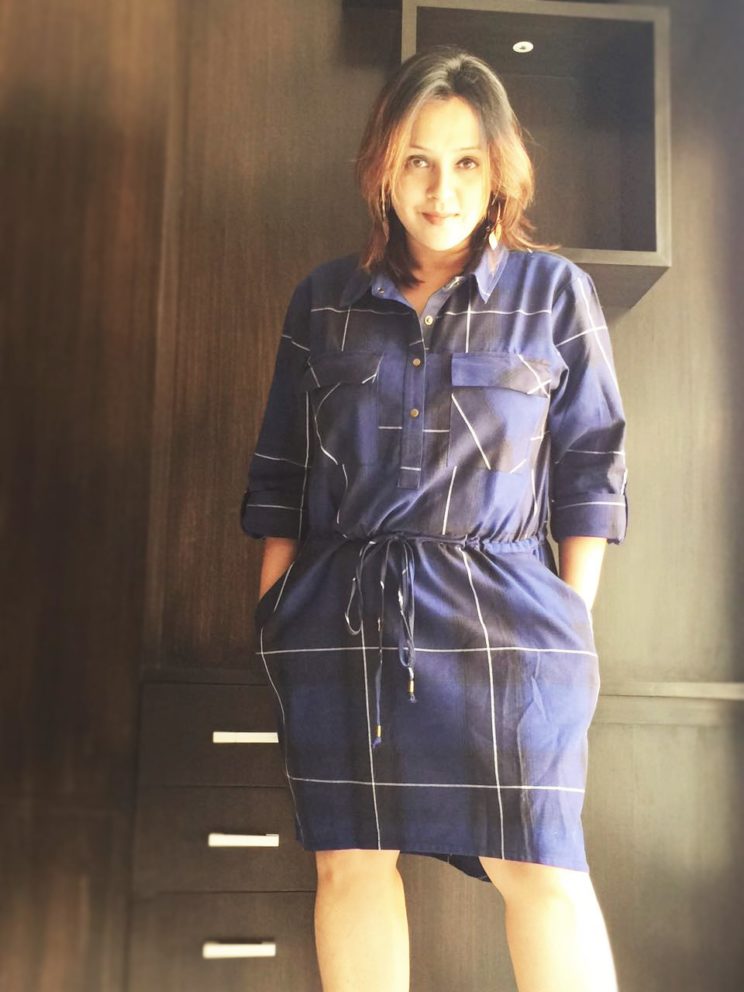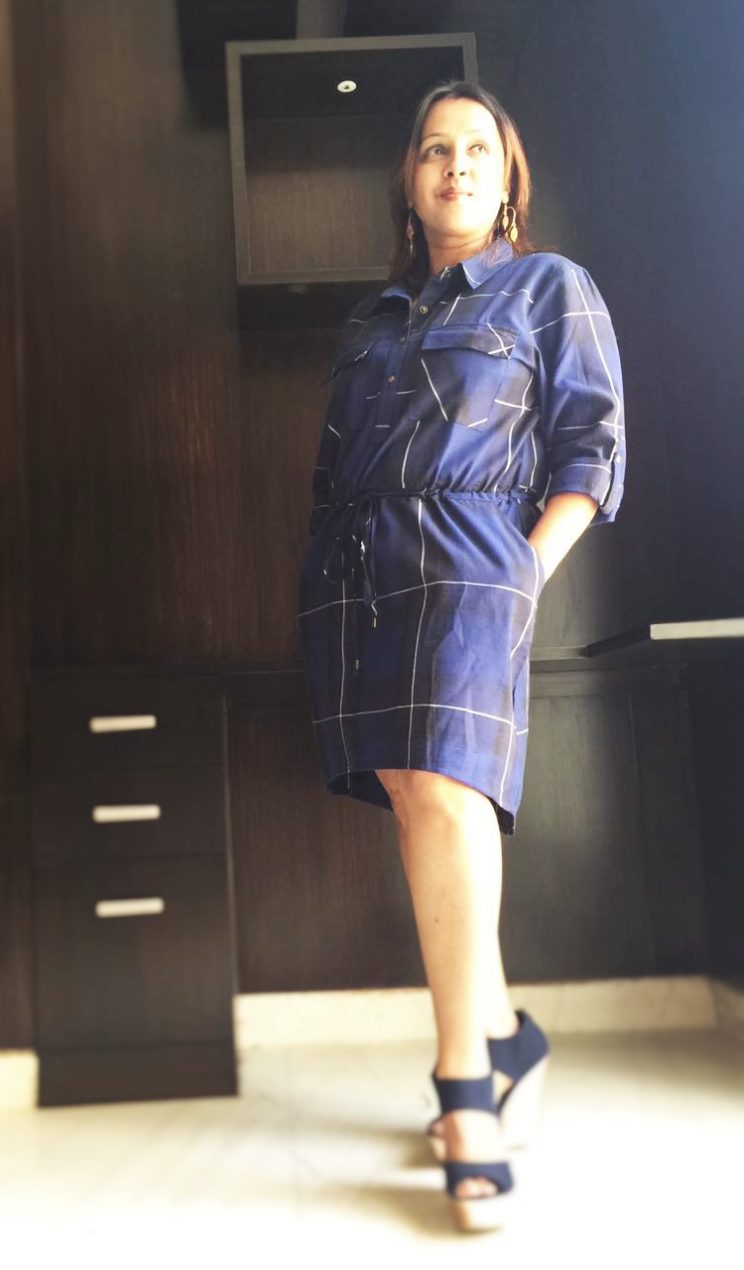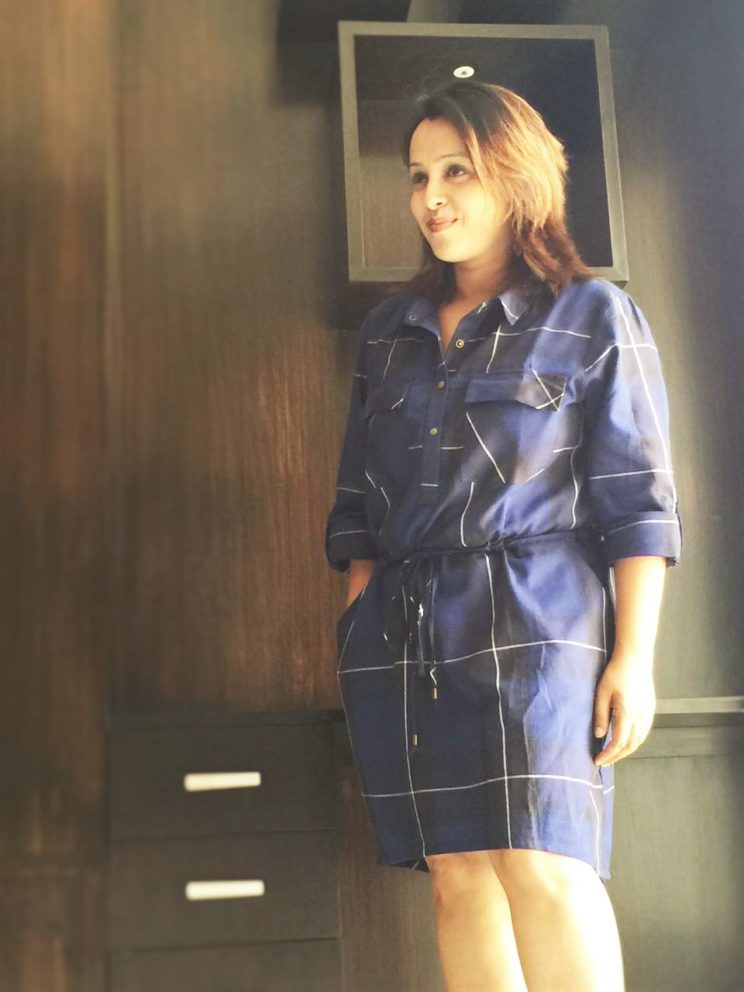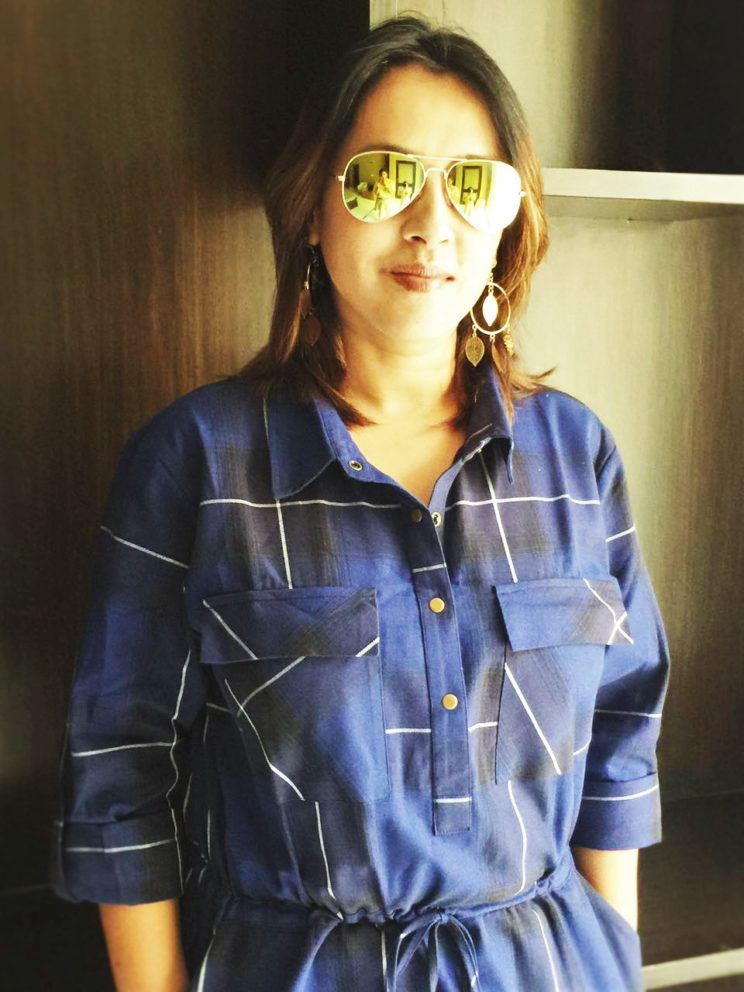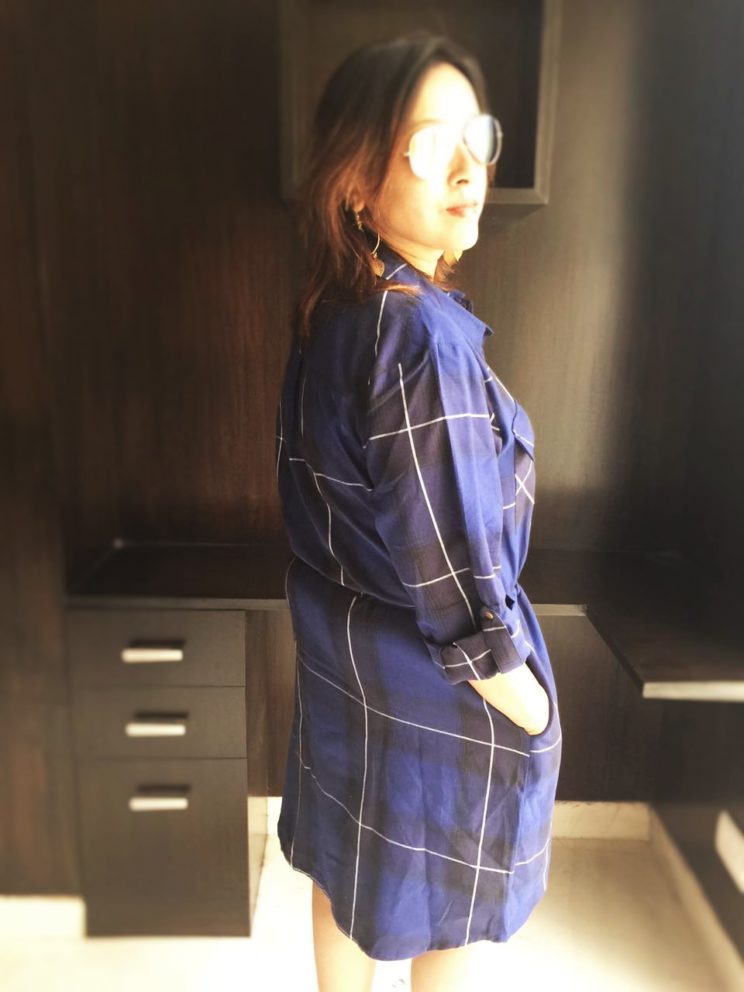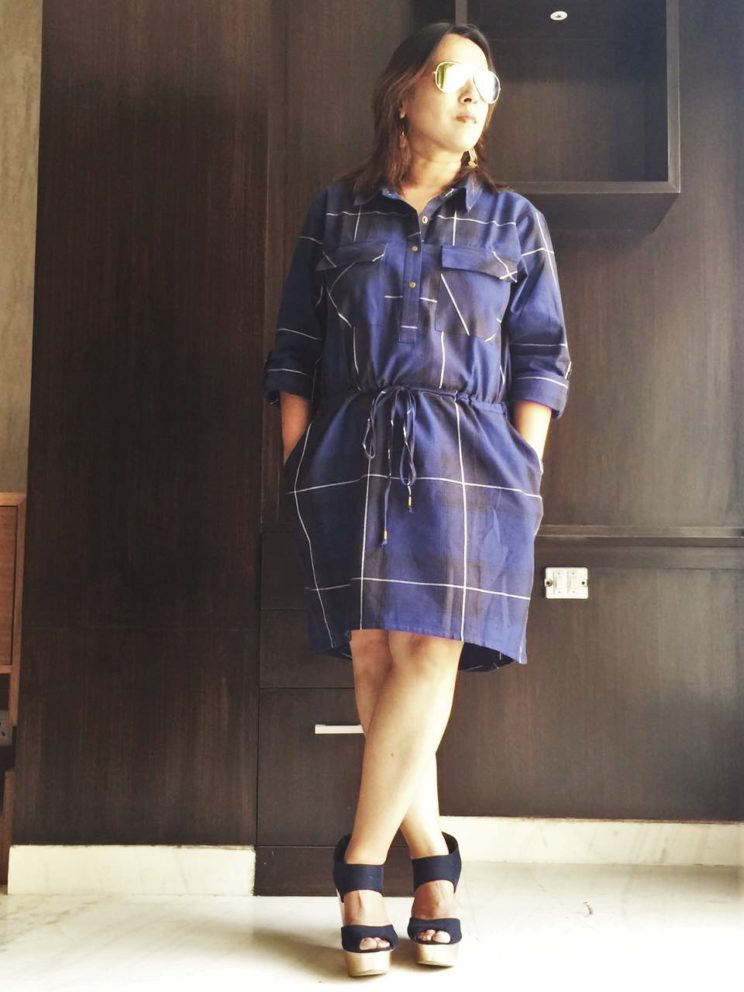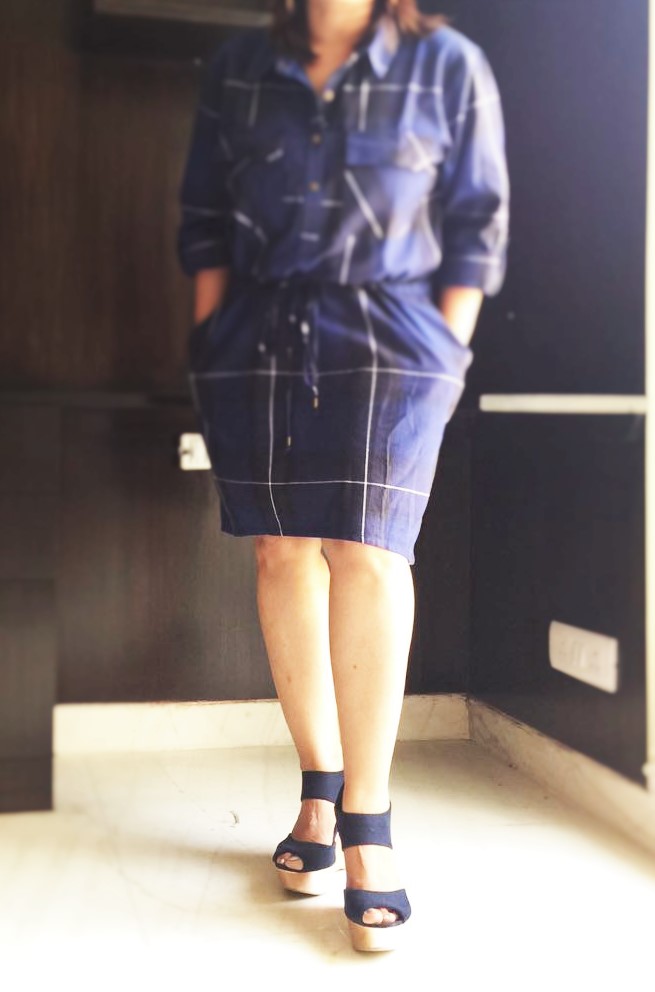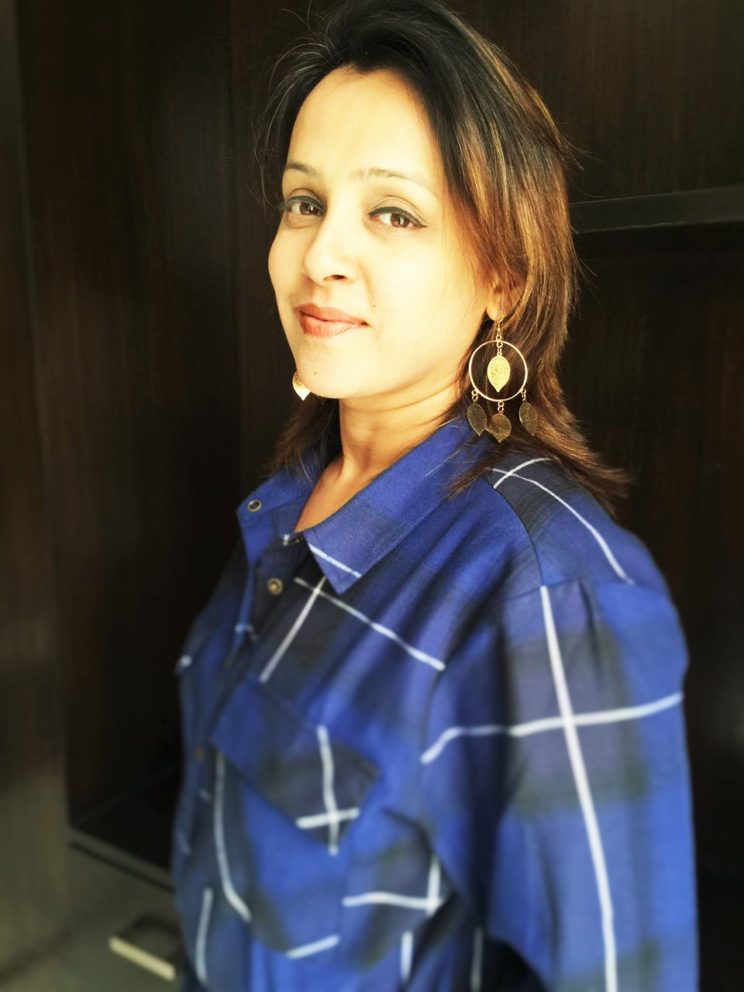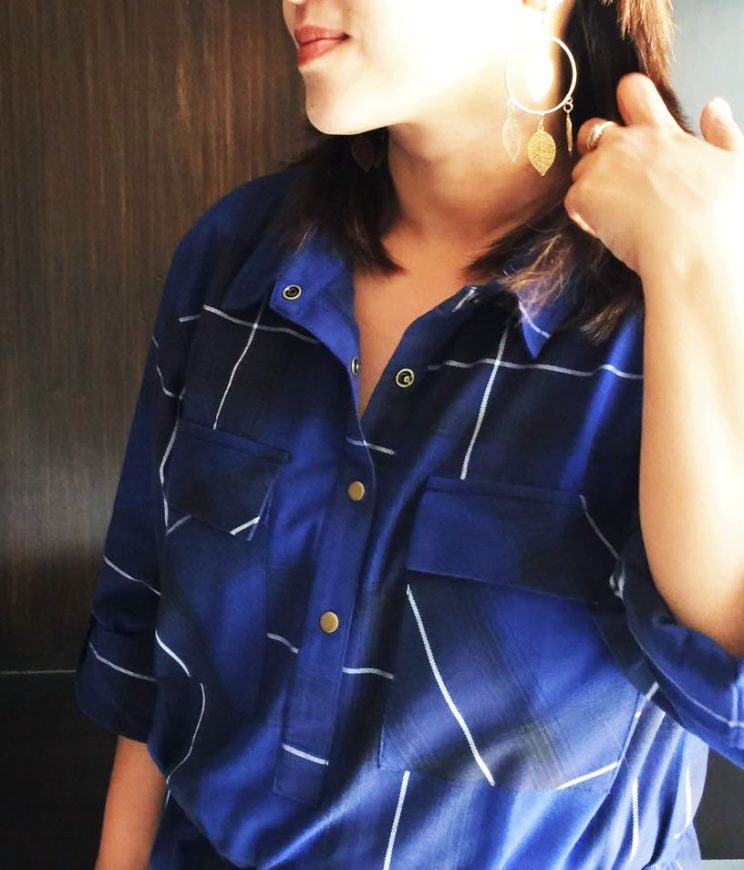 Jabong Miss Bennet,London Shirt Dress
Forever 21 Navy Wedge Heels/ Similar here & here
Thrift Earrings