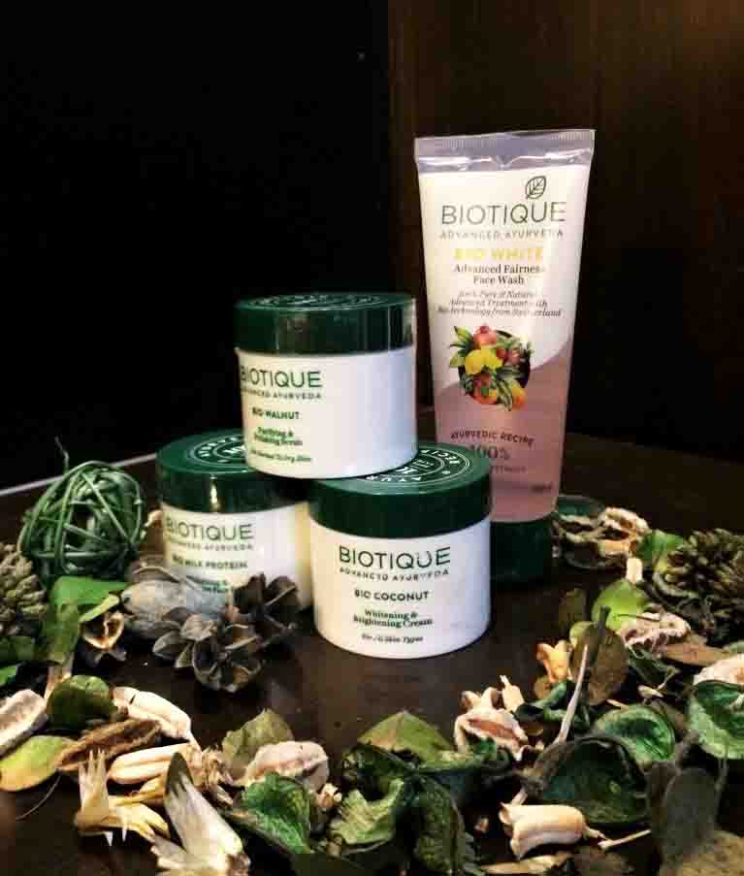 All of us have that secret desire to look our very best when we have to attend any wedding ! With so many rich colors, beautiful decor, glittering jewelry, elegant couture, scintillating music, sumptuous food, cameras, lights, sparkle and all the festivity associated with any Indian wedding, one sure shot way of standing out is having a fresh, glowing, soft skin that speaks much more than the best of wedding outfits put together. And Biotique promises you just that! Made 100% naturally, (that's right, 100 PERCENT) this organic skin & hair care line needs no introduction. Synonymous with serious skin & hair care solutions developed from Ayurveda, Biotique does not mitigate your problems, it eliminates them.
When you really think about it, how much chemicals and toxins do the products that you use daily, on a repeat, have? From skin care to hair care, even cleaning products, it's everywhere. Your skin is your body's largest organ and absorbs more than you realize, so why not try putting something natural on it?  Although it's not possible to use products that are organic and 100% natural all the time, it's important to give your skin a breather from time to time and let it detox.
Being in the thick of wedding season, it is all the more imperative to maintain and retain that natural glow of your skin that tends to lose its sheen after repeated make-up with deluge of cosmetics and layers of beauty products. With winters around, one also tends to lose all the moisture in the dryness. But I was lucky enough to try Biotique products for keeping my skin hydrated and absolutely fresh & glowing during this winter wedding season. Their eclectic range of skin care products has helped to keep my skin bright, radiant and naturally beautiful. Some of their products that I use and highly recommend are: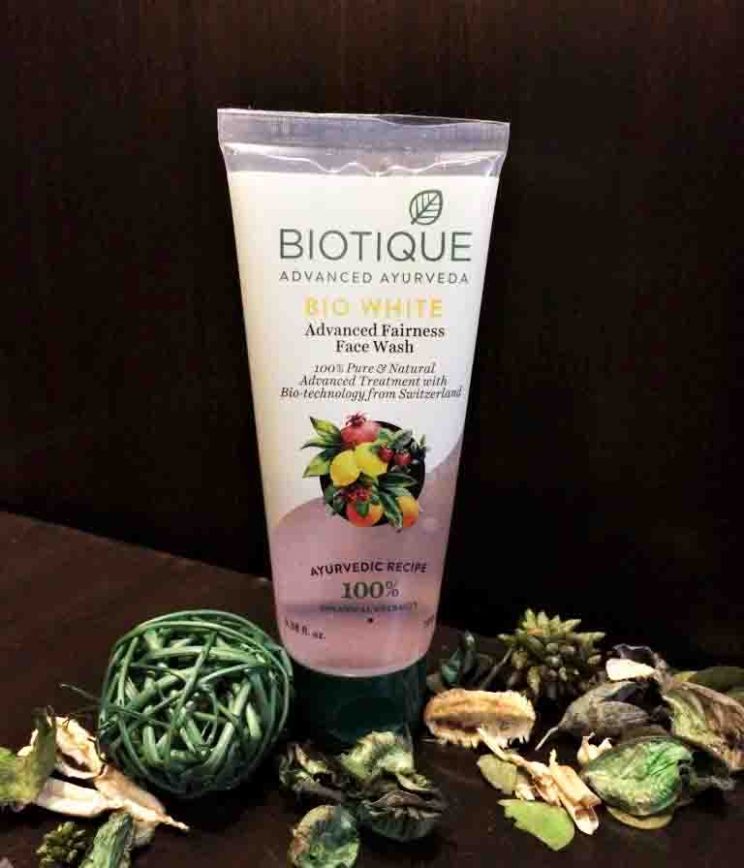 BIO WHITE ADVANCED FAIRNESS FACE WASH 
This fresh-foaming gel is blended with the juices of pineapple, tomato, lemon and papaya fruit to visibly lighten the skin for a fairer, flawless look. With regular use, skin reclaims its soft, smooth, youthful tone and texture.
Price: INR 100/- for 100ML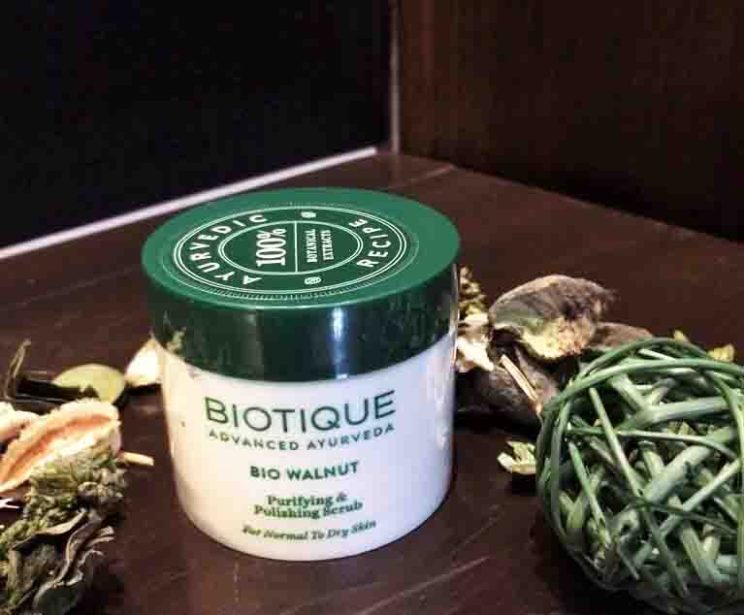 BIO WALNUT PURIFYING & POLISHING SCRUB
This exfoliating scrub is blended with pure walnut oil, rich in Vitamin A and lecithin, extracts of Neem, mint, fenugreek and red sandalwood to purify and polish skin texture. Sweeps away dry lines and leaves skin smooth, soft and spotlessly refreshed. Skin becomes more receptive to the benefits of future treatment.
Price: INR 199/-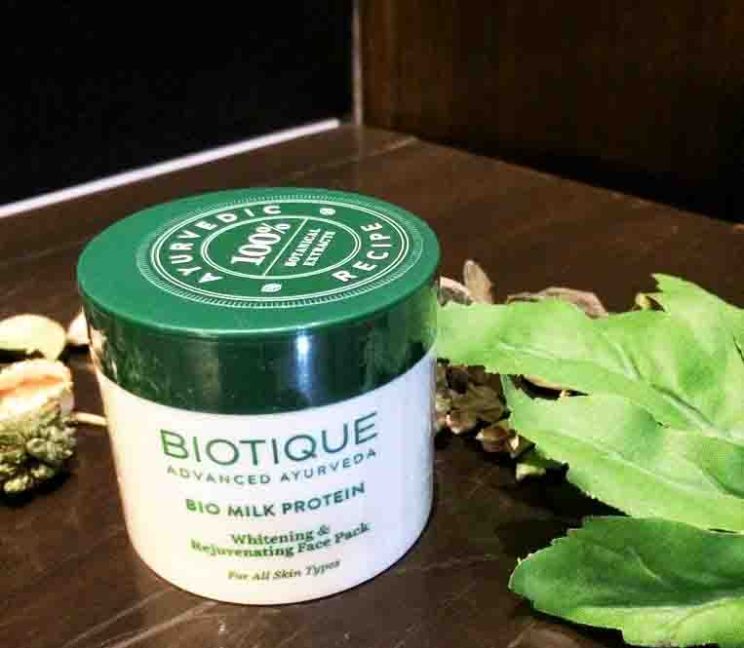 BIO MILK PROTEIN WHITENING & REJUVENATING FACE PACK
This whitening and nourishing pack is blended with pure extracts of milk protein, wheat germ, almond oil, honey and seaweed to moisturize and revitalize the skin. Eases away wrinkles and lightens skin for a visibly fairer, smoother, rejuvenated complexion.
Price: INR 199/-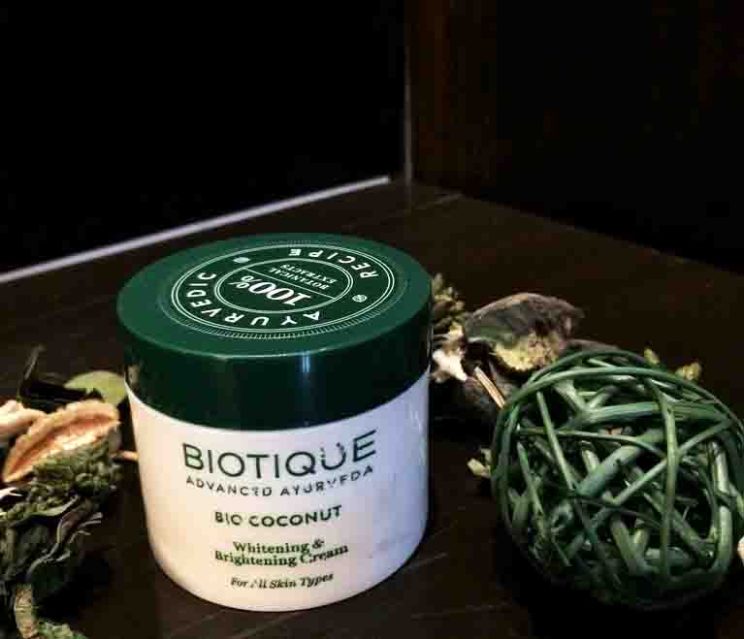 BIO COCONUT WHITENING & BRIGHTENING CREAM 
This luxurious cream is blended with extracts of pure virgin coconut, dandelion and manjishtha to fade away dark spots and blemishes. With regular use, skin is noticeably fairer, smoother and brighter.
Price: INR 199/-
You can easily find these Biotique products at any of your local cosmetics/ skin Care/ pharmacy stores or you may buy online at BIOTIQUE. With very few brands committed towards quality, perfection & sustainability, Biotique personifies the ultimate in authentic Indian traditional skin care, advanced by leading Swiss biotechnology. They have built a legacy based on product purity, sustainability, universality, pioneering research, development and manufacturing for over 25 years. So are you guys ready to rejuvenate your skin naturally and organically? Place your order right away!
Having that perfect festive wedding glow was never easier than now…..