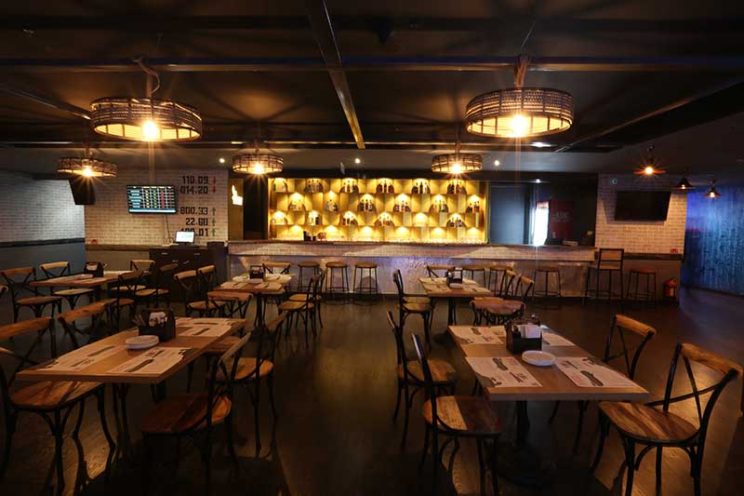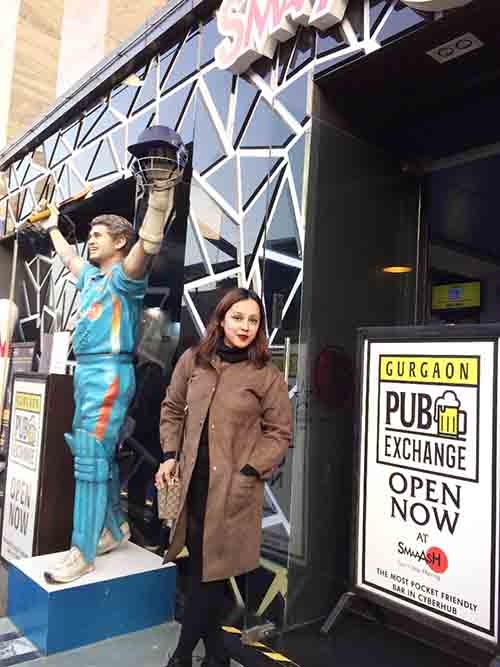 Well it was truly a smashing experience! Yes, my first visit at SMAAASH Cyber Hub Gurgaon Pub Exchange that recently opened its doors to the residents of Gurgaon. After receiving an overwhelming response in Noida, SMAAASH opened its most pocket friendly bar in the Millennium City on Tuesday, 28th November 2017. The Pub Stock Exchange of Gurgaon (GPE) will be Cyber Hub's First Bar Exchange.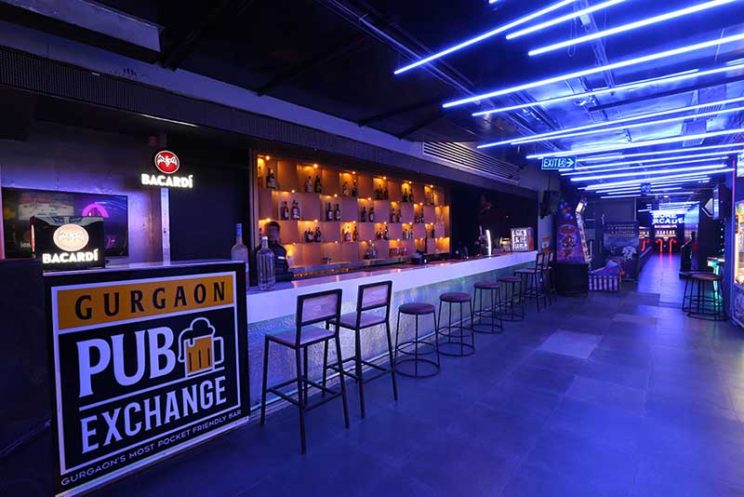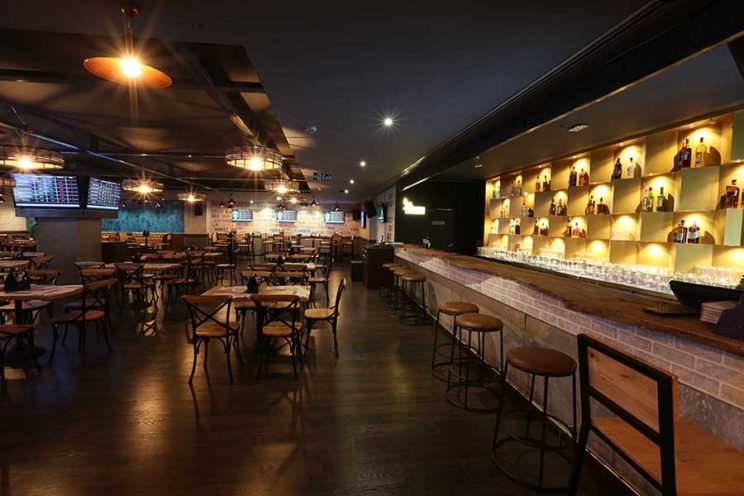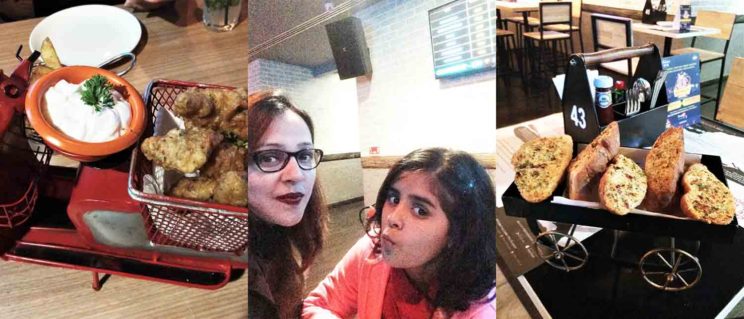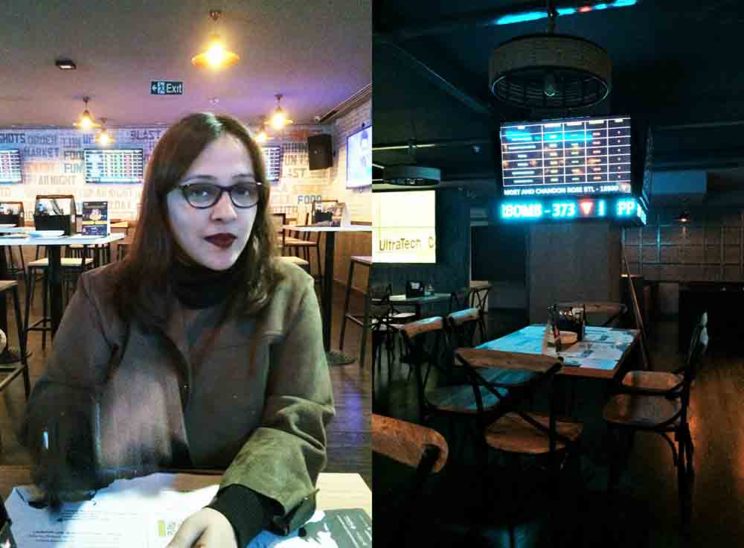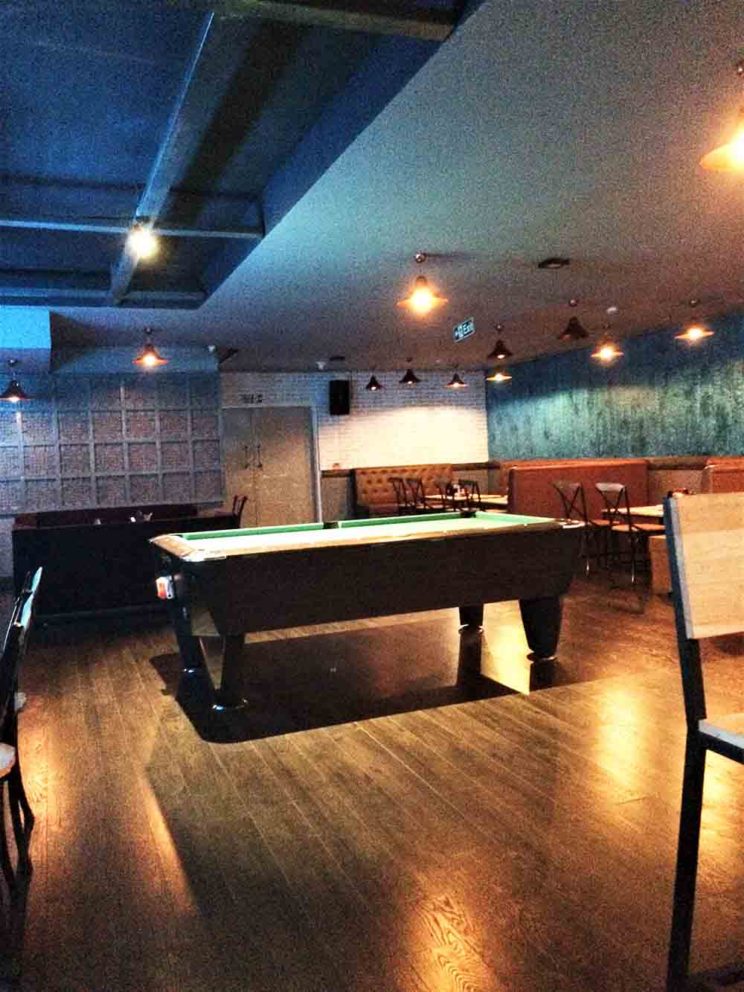 I had the honor and privilege of experiencing a complete fun & entertainment package at this super-duper bar-cum-gaming place. Spread over a huge area, GPE offers the visitors the complete feel of a real stock exchange. The pub is lined with LCD screens, LED tickers and the legendary stock market 'gong', all of which add the 'traders' charm to this fun concept. Other features include proprietary software and trading servers. The place offers an insane, unpredictable vibe of a stock market that is extremely exciting and exhilarating at the same time. Well the one big difference! You bet on DRINKS instead of STOCKS!
The prices keep fluctuating based on the demand of the drink and are displayed on screens at all corners. That's the reason prices are not put up on the menu for the drinks. The exchange uses technology to check this demand supply algorithm. So they offer an experience where you can monitor the price of your favorite drink and trade. You can also place an order via a specially developed GPE app (Android and iOS, Search for Gurgaon Pub Exchange) that lets you check prices and order in real-time. Customers can compete with each other and the system to score the best prices on their choice of drinks. Customers can trade via the app or live at the venue.
Once every day, the market crashes as well, so customers can trade their favorite spirits and buy at rock bottom prices. Trading then begins all over again from this new set base price. Almost every Indian loves trading & Gurgaon Pub Exchange aims to create an environment where the customer always wins. Think of it as happy hours where you control the prices of all the drinks ! So you have a whole new venue to chill out with your friends and colleagues in an all new creative way.
And add to this the thrill and excitement of gaming & entertainment and you have a holistic fun experience! Well SMAAASH is an old player when it comes to virtual gaming, interactive videos, fun jukeboxes, simulating rides, concept based games, virtual sports, music & dancing….
Launched in 2012, SMAAASH is one of India's acclaimed gaming and entertainment centers that blends sports, virtual reality, music and dining into an immersive, evolved, interactive and innovative social experience for family, friends & children alike. Helmed by its creative ideator, Shripal Morakhia, SMAAASH is renowned in the field of sports simulation technology and proprietary gamification technologies such as a unique twilight bowling zone, motor racing and bike racing simulators and the go-karting tracks (in Mumbai & Gurgaon).
Being a virtual reality led entertainment gaming center, vastly credited to its in-house research and production capabilities, head mounted displays are used to produce games such as Walk the Plank, Finger Coaster, Cockpit 360, etc. Recently, SMAAASH has acquired 100% stake in bluO entertainment (a premium bowling and entertainment format). The acquisition marks the doubling of the area under SMAAASH management from 276,000 square feet to approximately around 600,000 square feet in India. With its current presence in Mumbai, Gurgaon, Delhi, Hyderabad, Bengaluru, Noida and Ludhiana, SMAAASH is also touted as one of India's entertainment powerhouses in foreign shores with its Mall of America launch.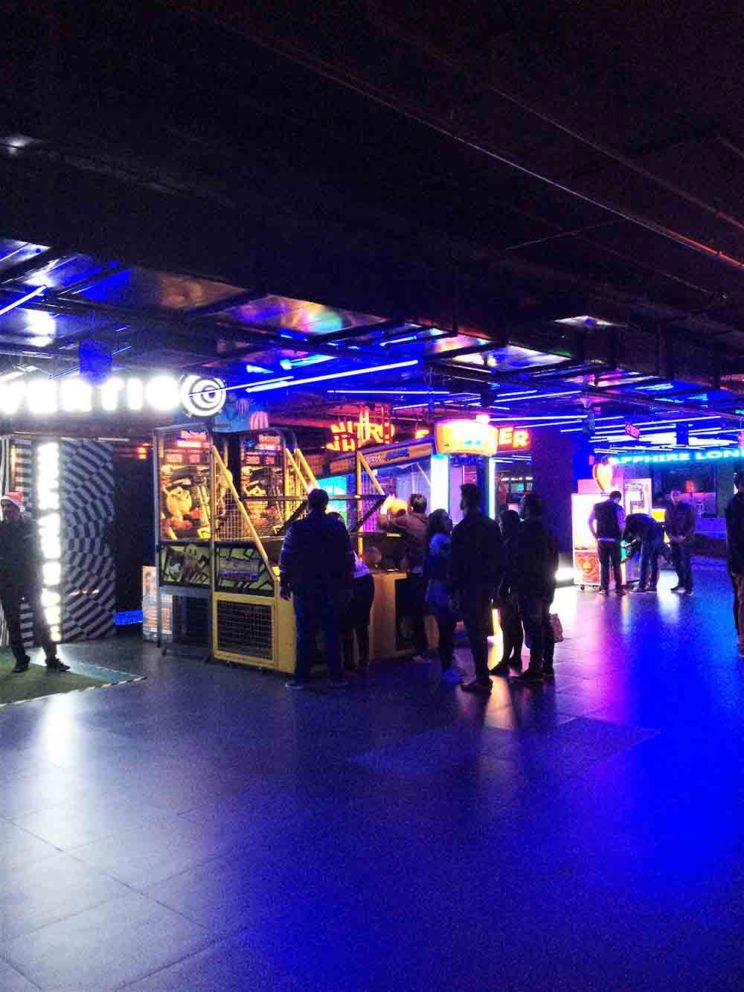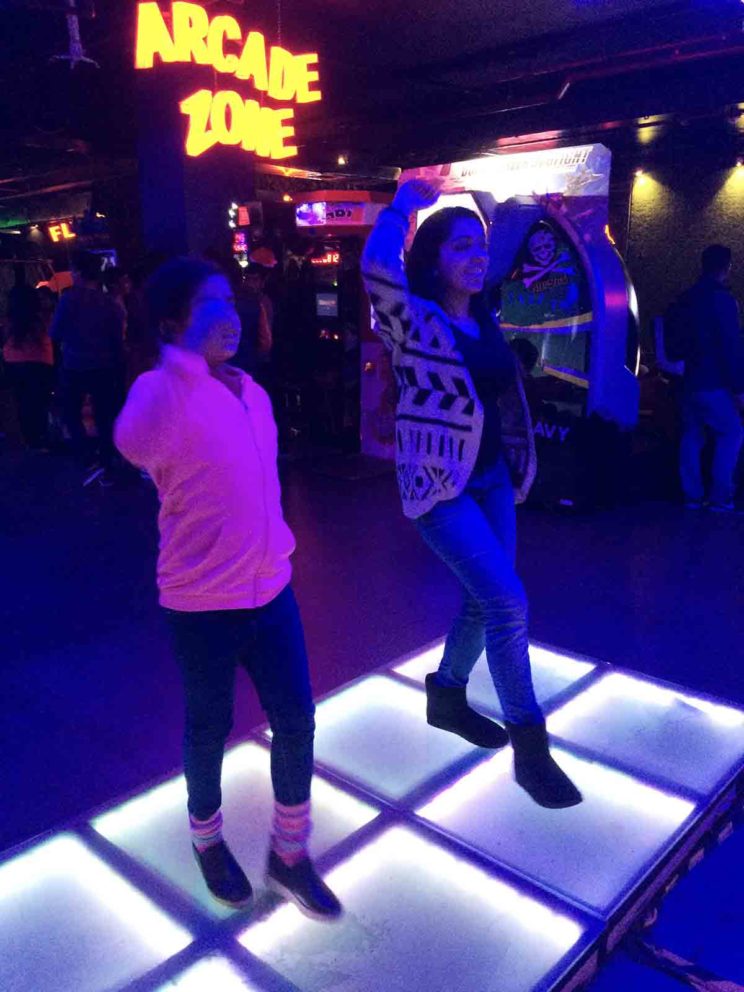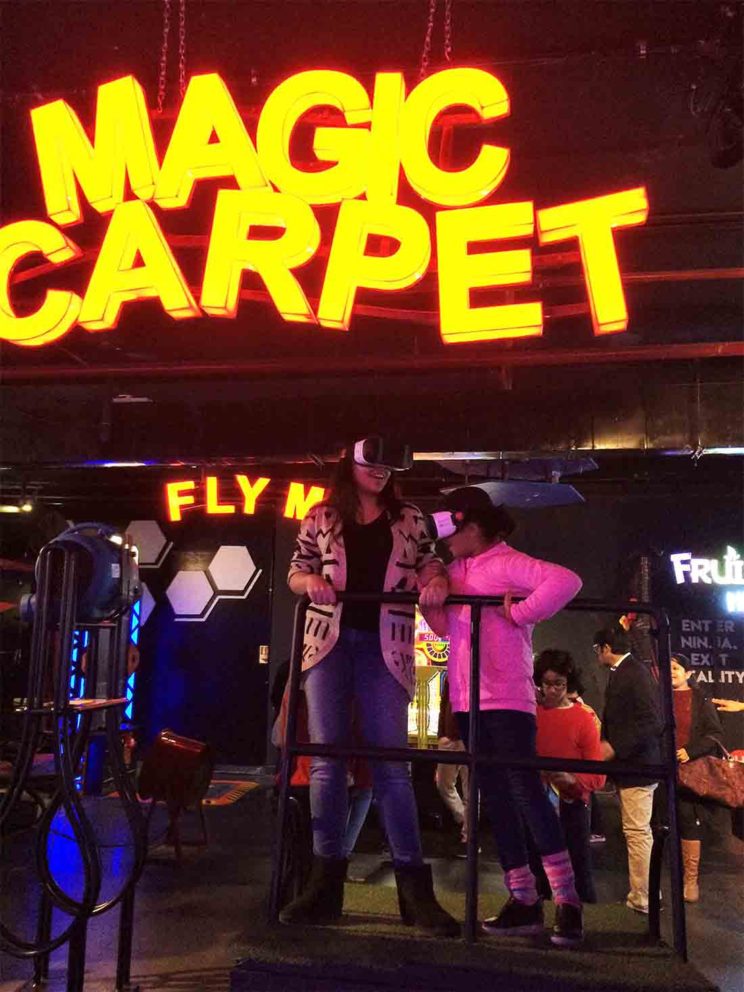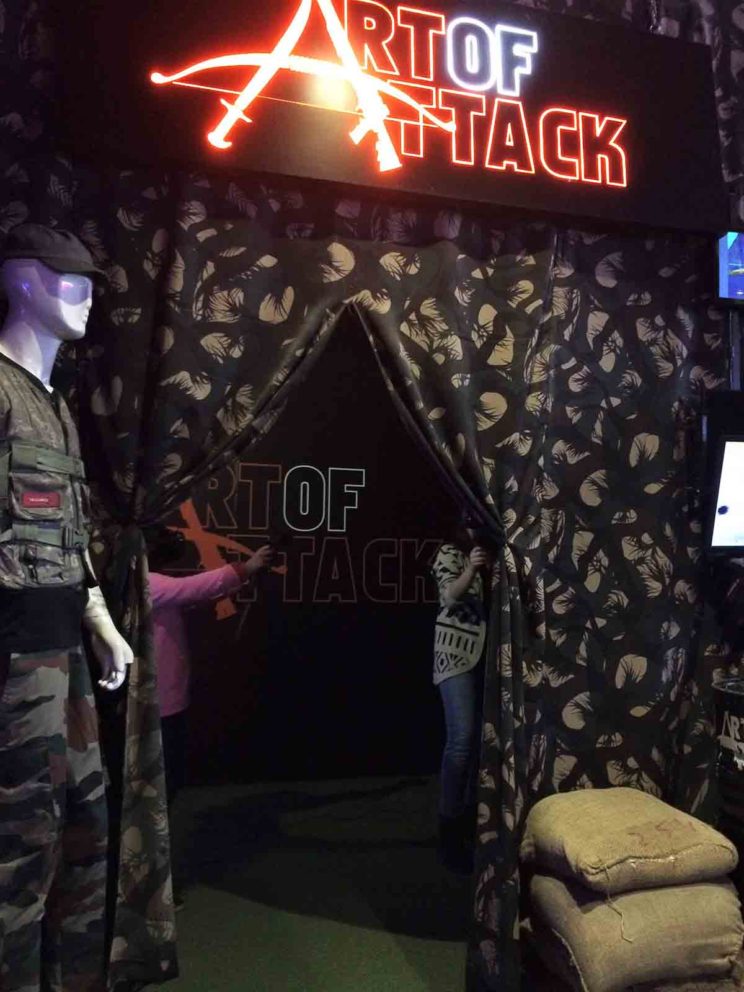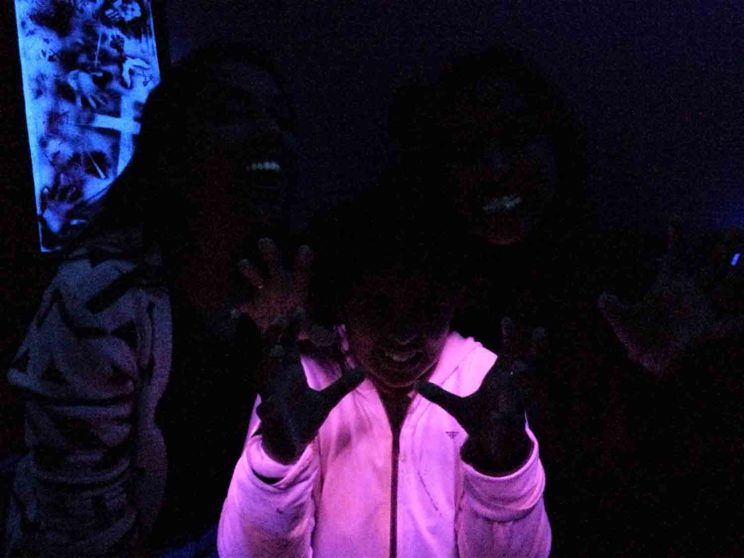 SMAAASH implores the child in you to joyously revel in an unmatched range of activities ranging from highly interactive sports simulators to many more thrilling and recreational attractions. Redefining sports entertainment and customer engagement with ground-breaking ideas and novel dining concepts, SMAAASH has something for every age making it a perfect destination for "kids" of all ages. And sure, it did take out the kid in me with me going for Jurassic Park simulation ride, Art of Attack, Vertigo Walk, Magic Carpet, Haunted Hospital, to name a few activities I indulged in with my sweethearts. We three had an absolute ball with so much fun that at the end of it, we had no idea how our last few hours simply vanished. It was so totally engrossing and thoroughly engaging in a whole new way!
So guys if you are looking for some real fun that awakens & absorbs all your senses, SMAAASH GURGAON PUB EXCHANGE is the answer! Virtual Gaming, tick! Thrilling Rides, tick! Horror Zones, tick! Scintillating music, tick! Dance floor, tick! Fun Bowling, tick! Nail-biting Cricket, tick! Sumptuous Food & Drinks, tick! Family Place, tick! Affordable, tick! Value for money, tick! Need I say something more? NO. So what are you waiting for? Head straight to Cyber Hub this weekend and enjoy a smashing experience…..