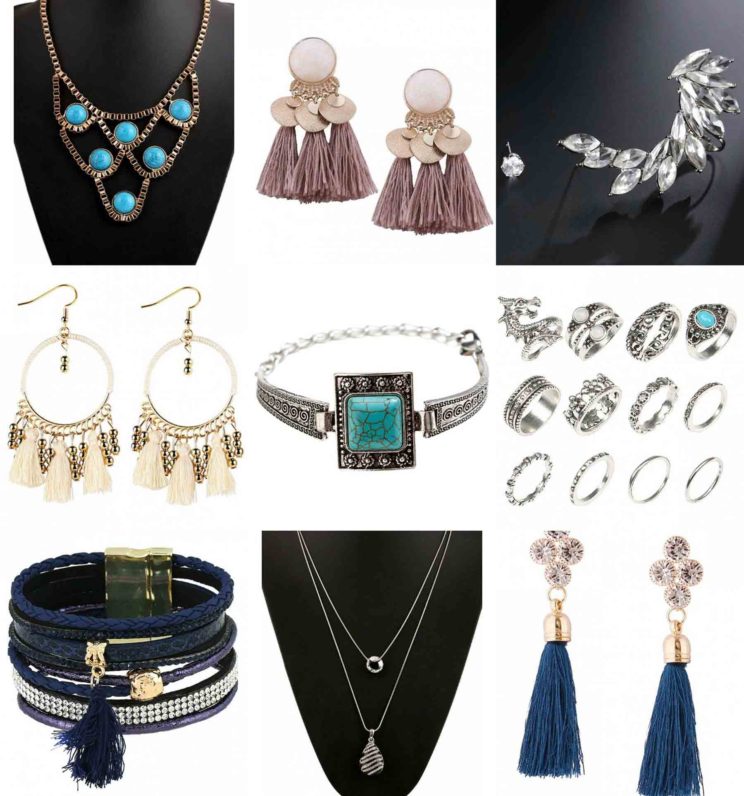 This is a perfect time for the seasonal wardrobe spin! With the bloom of spring flowers and the setting in of the beautiful spring breeze, you need an update with the hottest trends of the season in order to stay ahead with your fashion quotient. Zaful has come up with such an eclectic collection of some of the best trending styles from the runway that you are bound to be totally awestruck and really wanting them all. From the staple spring patterns like florals & stripes to off-shoulder & asymmetric styles, from ruffles & wraps to party & bohemian chic , they got you covered completely.
Choose from their wide collection of the 2018 best picks, spring boutique, club dresses, bohemian styles, maxi & print dresses, body-con & chiffon dresses, etc….the variety and styles is endless! But it does not stop here. Think accessories and shoes and they have the best and the hottest trends for this spring/ summer that are fun, happy & youthful. The above mood-board shows some of their hip & happening styles of necklaces, earrings, brooches, rings & bracelets that complement this spring's must have dresses in your wardrobe.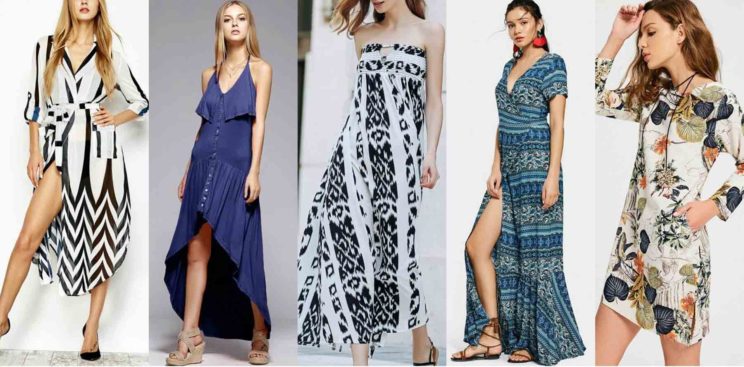 And now for my top 5 SPRING MUST HAVES from Zaful's latest collection! Click on the pictures to shop.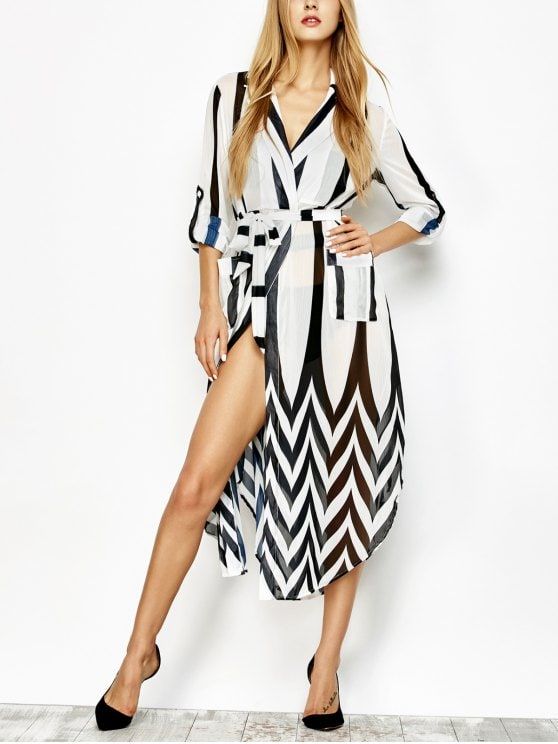 It is one of the chicest style statements this spring. The twist is the leaf stripes pattern culminating into a chevron pattern. Cool graphical sartorial interplay of design!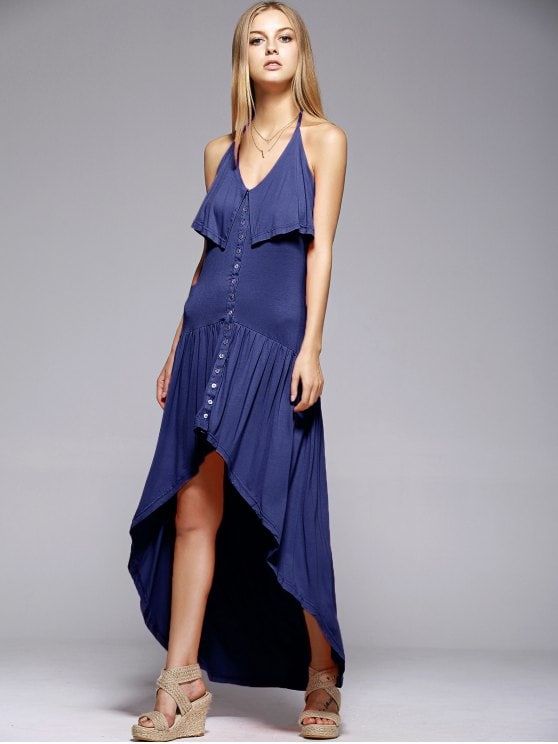 A gorgeous asymmetrical hi-low cami dress incorporating the hottest ruffles trend. A great summer dress that will be perfect for a cool beach party too!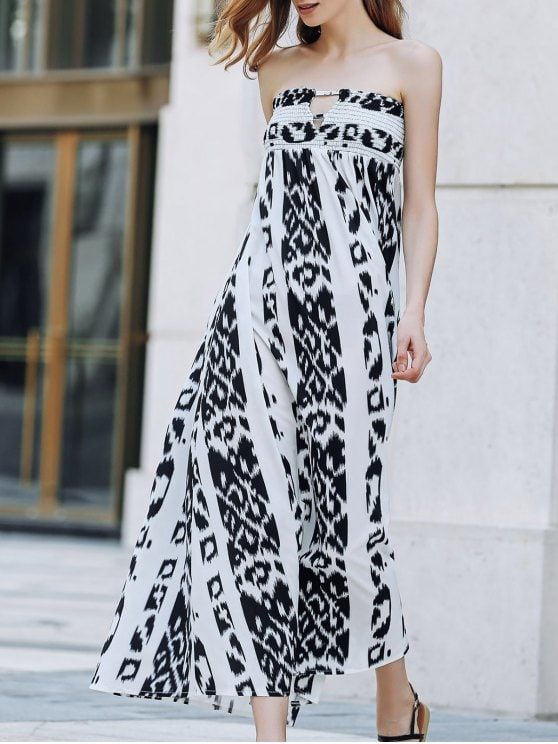 Bohemian Bandeau Print Maxi Dress in white & black is all you need to slay this spring. This a versatile dress that can easily styled up or down.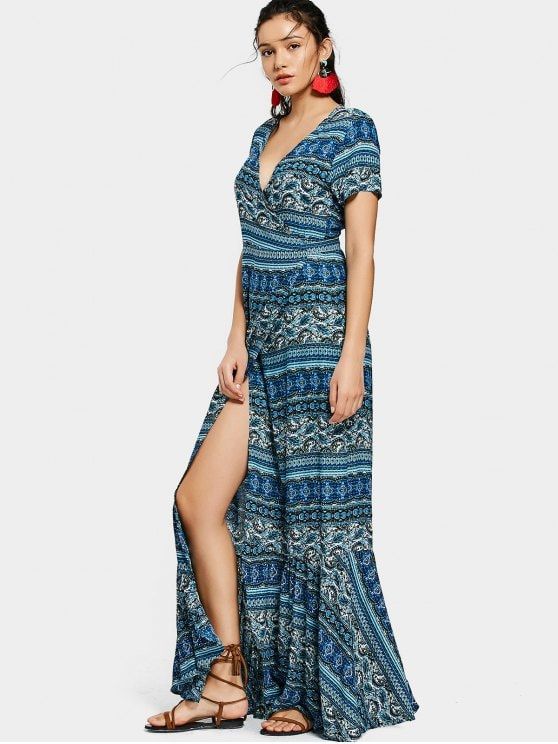 This printed flounces wrap maxi dress spells spring/summer like no other. With a perfect bohemian vibe, this blue dress is super fun and ultra-stylish.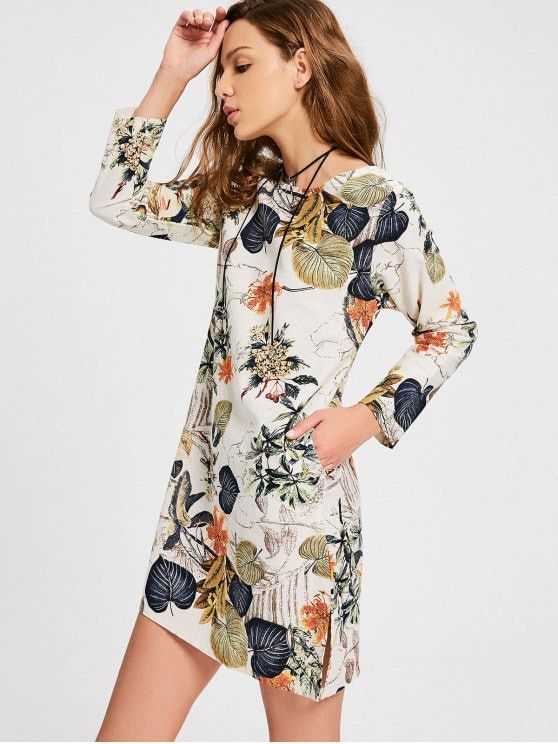 If you are looking for a summer dress to flatter your curves, this one is the answer. The bold leaves print, side-slit, trapeze dress in subtle shades of olive, charcoal gray and burnt sienna makes for a great fashion statement.
So if you are looking for the latest in compelling designs to look fashionably hip, you are at the right place. Along with providing exceptional value, quality, and superb customer service, Zaful specializes in bringing forth to you the latest trends in clothes, shoes & accessories so you know you are perfectly up-to-date with your fashion choices. Talk of variety and constant changes in styles with season, there is no other brand that does it better than Zaful. So without wasting any time, just click on the above link and place your spring/summer order now!